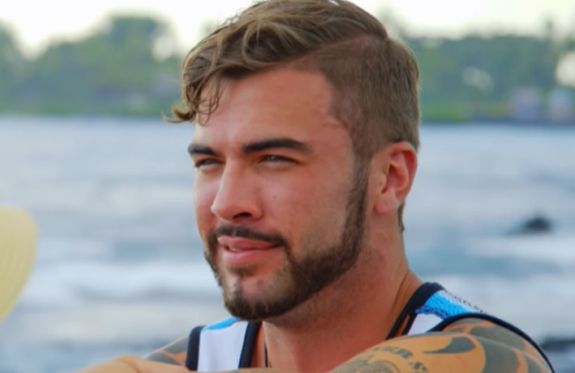 Trigger Warning: Sexual Battery, Sexual Assault
A police hunt is currently underway for former Are You The One? contestant Connor Smith, who is wanted for trying to meet up for sex with a girl whom he believed was 15 years old.
TMZ reported Thursday that the Lake County Sheriff's Office in Illinois issued a warrant for 32-year-old Connor's arrest for felony charges of traveling to meet a minor, grooming and disseminating harmful material. (Connor allegedly also sent explicit images of himself to the person he believed was 15 years old.)
There is currently a $1 million bond issued for Connor's capture and arrest but, as of press time, he still remains on the run.
Connor appeared on Season 3 of 'AYTO?' in 2015. His castmates included Cheyenne Floyd and The Challenge stars Devin Walker and Nelson Thomas, among others.
TMZ reports that Connor had been interacting online with a detective who had been posing as a 15-year-old girl. He then allegedly made plans with the "girl" to meet up for sex, and drove to the encounter on last Thursday. When the cops arrived instead of the girl Connor was allegedly expecting, the 'Are You The One?' star sped off in his pickup truck before police could arrest him.
(Police are currently on the lookout for Connor's black truck, which has the words "roofing," "siding," and "windows" printed on the back tailgate, along with the phone number (507) 218-9979; the license plate number is 3031686.)
"It's a nationwide warrant," Deputy Chief Christopher Covelli of the Lake County Sheriff's Office told Chicago's Fox 32 news station. "He can be arrested anywhere in the country. He'll be extradited back to Lake County to face the charges."
"We consider that to be a very, very serious charge," Deputy Covelli stated. "We certainly don't want any children out there at risk and that's why we're asking for the public's help."
While this appears to be the first time Connor has been on the run from police, it isn't his first run-in with the law.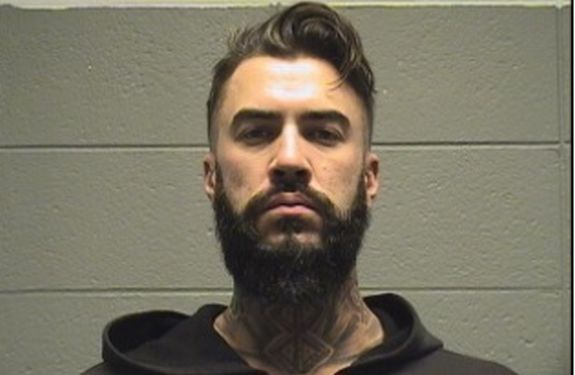 Back in 2021, Connor was arrested and charged with felony rape, sexual battery and two counts of criminal confinement after he allegedly met up with a 16-year-old teen he had been communicating with on Snapchat and presumed to rape, batter and keep the teen confined inside of an Indiana hotel room.
In September 2022, all charges related to that 2021 incident were dropped against Connor.
According to the Northwest Indiana Times, a Lake County Deputy Prosecutor wrote in its motion to dismiss that the state was "unable to prove its case beyond a reasonable doubt because the girl was not cooperating with law enforcement."
"The state has made multiple attempts to contact the victim on numerous occasions," the prosecutor wrote in September.
Connor's attorney, Maryam Afshar-Stewart stated at the time that they were, "pleased with the outcome and glad we were able to vindicate our client of these horrible false charges."
On Wednesday, police told Fox32 that Connor's attorney had stated that Connor planned to turn himself in six days ago, but still has not done so.
"We do believe he is actively evading apprehension and trying not to be taken into police custody," Deputy Covelli stated, adding that the public should not approach Connor if they see him and should instead call 911.
RELATED STORY: Cory Wharton Reveals Girlfriend Taylor Selfridge Is Returning to 'Teen Mom' Two Years After She Was Fired By MTV for Racist Tweets
(Photos: MTV; Cook County)