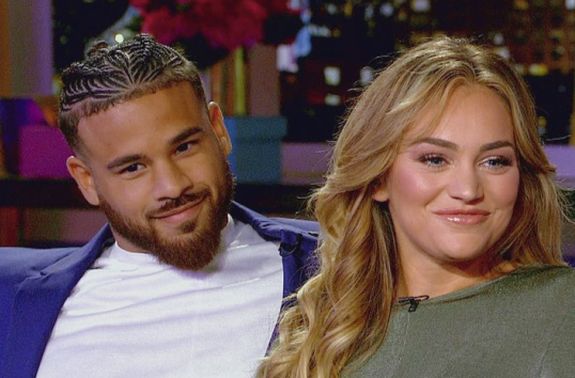 Teen Mom: The Next Chapter will be adding someone new to its cast, as Cory Wharton has revealed his girlfriend and baby mama, Taylor Selfridge, has begun filming for the series.
Cory, who shares one daughter with 'Next Chapter' star Cheyenne Floyd and two daughters with former Are You The One? star Taylor, announced the big news on his Instagram Story with a video of Taylor along with the text, "somebody is back filming."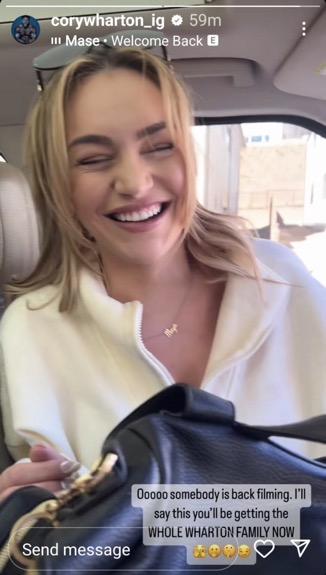 "I'll say this you'll be getting the WHOLE WHARTON FAMILY NOW," he added.
While Cory has consistently appeared on Teen Mom OG and 'The Next Chapter,' fans of the franchise may recall MTV booting Taylor from the network in 2020 "in light of her past racist statements on social media."
(The tweets–which Taylor posted in 2012 and 2013– were later addressed in an episode of 'Teen Mom OG' by Cheyenne. You can read them here.)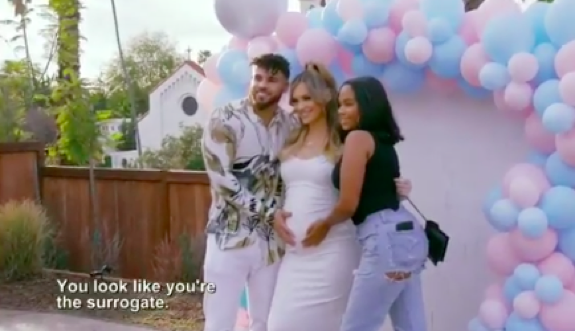 MTV confirmed their decision to cut ties with Taylor on the same day that the network suddenly pulled Cory and Taylor's baby special, which was to show the birth of the couple's first daughter Mila. (The special did, however, air once in Canada but not in the United States.)
"MTV pulled 'Teen Mom OG At Home: Cory & Taylor's Baby Special' from its Tuesday schedule and is ending our relationship with Taylor Selfridge in light of her past racist statements on social media," the network's statement read. "MTV strongly condemns systemic racism and stands with those raising their voices against injustice."
That same night, Taylor took to Instagram to tell her side of events, insinuating that it was her choice, not MTV's, to leave 'Teen Mom OG.' However, in her statement, she hinted that her leaving the show may not be voluntary, as she pointed out that MTV only applied their "rules" to some people and not others.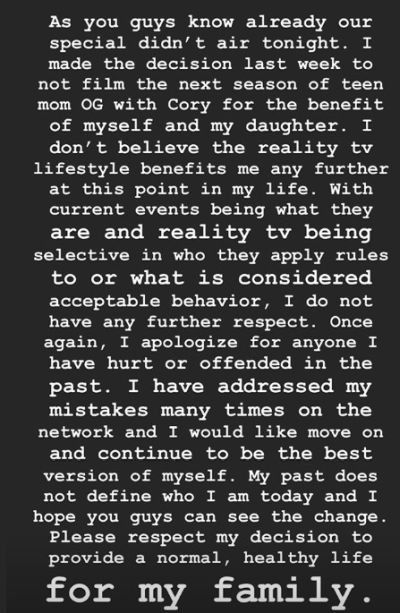 "As you guys know already our special didn't air tonight," she posted to Instagram. "I made the decision last week not to film the next season of 'Teen Mom OG' with Cory for the benefit of myself and my daughter. I don't believe the reality TV lifestyle benefits me any further at this point in my life. With current events being what they are and reality TV being selective in who they apply rules to or what is considered acceptable behavior, I do not have any further respect."
"Once again, I apologize for anyone I have hurt or offended in the past," she continued. "I have addressed my mistakes many times on the network and I would like to move on and continue to be the best version of myself. My past does not define who I am today and I hope you guys can see the change. Please respect my decision to provide a normal, healthy life for my family."
At the time, Cheyenne commented on Taylor's post to show her support.

"Ryder, my family & I love and support you always," she wrote.
While Cheyenne was quick to support Taylor's decision, some 'Teen Mom' fans were just as quick to point out that Cheyenne had her own racist tweet controversy in the past that was extremely similar to Taylor's. (Both Cheyenne and Taylor made racially insensitive tweets that were posted years before they starred on an MTV show.)
Cheyenne has addressed and apologized for her tweets, though some fans felt at the time that Cheyenne should have been fired along with Taylor, given that their "situations" were so similar.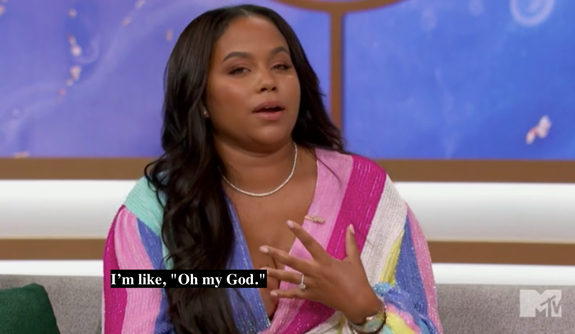 For those unfamiliar with what Cheyenne's wrote, back in 2011 she tweeted, "My mom and I can't see [the movie] 'The Help,' she knows I already have a problem with white people." That tweet was followed up with, "Last night I saw ['The Help'] and I wanted to kill every white person I saw."
Later that year, Cheyenne retweeted the following: "[Cheyenne] and [redacted] are the only Nazi-loving, black power-having, 'kill-a-white-baby-if-I-could' people I can accept and adore."
Taylor is not the only MTV starlet to get the boot from the network in 2020 over racially insensitive tweets. The Challenge star Dee Nguyen also saw her MTV reality TV career ended due to her tweets, just one day before Taylor was fired. Earlier this month, Dee discussed her firing at length on a podcast episode.
RELATED STORY: Former 'Teen Mom OG' Star Mackenzie McKee Responds to Ex Josh McKee Going Public With His New Girlfriend
(Photos: MTV; Instagram)