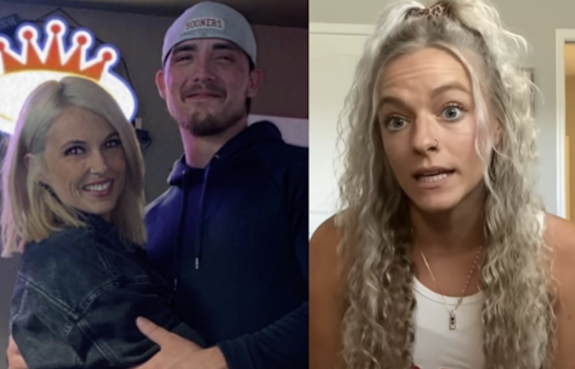 Days after former Teen Mom OG dad Josh McKee hard-launched his new relationship on Instagram, his soon-to-be-ex-wife Mackenzie McKee took to social media to discuss how she feels about seeing her ex move on with someone new, nearly four months after she and Josh announced that they had called it quits.
For those not keeping up with the McKees post-split, Josh shared a photo to Instagram Saturday featuring his new girlfriend Halie straddling his leg at Billy Bob's a bar as he buried his usually frowning mug into her chest.
According to her Instagram page, Halie is a 29-year-old mom of two daughters named Indie and Lyric. As 'Teen Mom' fans may recall, Josh has three uniquely-named children of his own–- Gannon, Jaxie and Broncs–- with Mackenzie.
Despite Josh posting his first photo of Halie just this week, he made an appearance on Halie's social media weeks ago, and the two appear to be getting quite serious. Halie even posted a series of cheesy photos and videos earlier this week, telling Josh in the caption that she "would fight the world over and over again for you."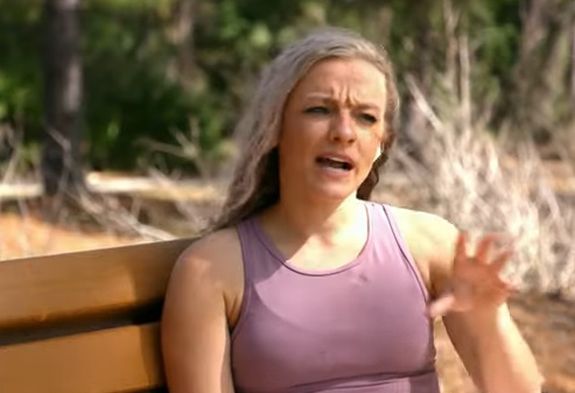 In response to Josh going public with Mackenzie's doppelgänger Halie, Mackenzie took to TikTok on Thursday to answer some questions she's received regarding her ex's new relationship.
The TikTok kicked off with Mackenzie claiming that she has been "turning down about five interviews with tabloids a day" due to Josh being "in a serious relationship" and deciding to "put it out there." She also noted that, although she and Josh are still legally married, they are currently separated.
Mackenzie then tackled the first– and allegedly most asked– question she's received: Is it hard watching Josh move on?
"The answer is absolutely not," she stated. "I was very unhappy for a very long time. I was miserable. I was living with a lot of anger, resentment and bitterness and sticking up for [Josh] so I didn't look silly for being with him."
While Mackenzie has previously opened up about cheating that occurred within her marriage–- by both Josh and herself–- 'Teen Mom OG' viewers frequently questioned why Mackenzie stayed married, as Josh was often dismissive of her feelings and their relationship was seemingly plagued with problems.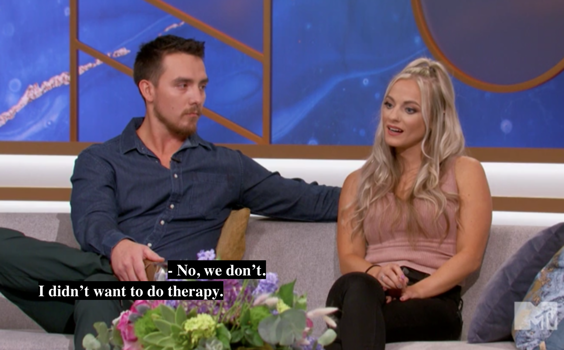 In her video, Mackenzie admitted that both she and Josh were to blame for the many issues they had as a couple, claiming that the first thing she did after they separated was begin working on herself, learning and healing. She also promised herself that she would remain single for a year in order to continue making progress.
"I have healed a lot and I am living to my full potential," she said. "I was never going to live to my full potential– you CAN NOT live to your full potential with someone you're not happy with. It doesn't mean that he's a bad person or I'm a bad person, it means we were not the people for each other, that's all it means."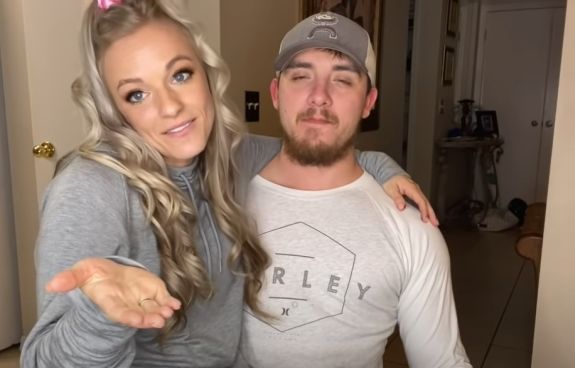 Mackenzie said it's important that people choose to heal, claiming "that's when your life starts." Part of the healing process for Mackenzie involved her writing her feelings down on a piece of paper, crumbling it up and lighting it on fire.
"That means that I can live the rest of my life not hurting over that," she said. "And you know what the first thing I did was, after that was all lifted from me? I got on my hands and knees and prayed for [Josh] because I'm a believer in people and that they can all change. And I prayed for him and his future spouse, that she can love my children, she can respect our co-parenting situation, and that they can be happy together.
"So whoever he's with had a friend in me and someone who prays for them before she even knew it," she added.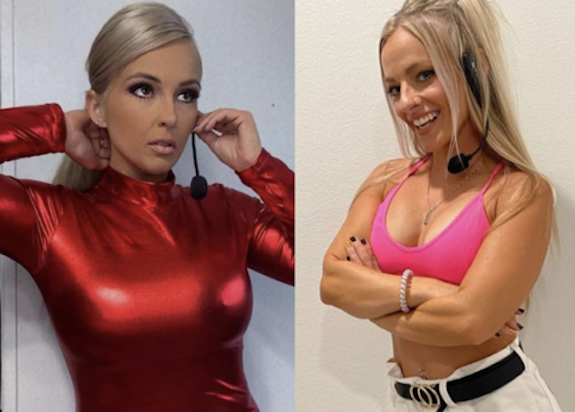 Mackenzie went on to say that she's "simply happy" for her ex because she is healed "and healed people don't care to take others down."
As for how she feels about Josh's new girlfriend, Mackenzie said she has no qualms and as long as she is respected, she will return that respect.
"I'm the baby mama that can just be your friend, invite you in my house and love you, love your children, and hopefully me and you can have a healthy relationship," she said.
Halie took quite the bashing in the comment sections of her and Josh's posts. When one person claimed that she was only dating Josh for his reality TV fame, she denied it.
"Chick wants her 2 mins of 'fame' lol . Josh isn't really a prize," someone wrote to Halie.
"He is to me," Halie responded. "Y'all don't know Josh like I do. I'd rather not be apart of this 'fame.'"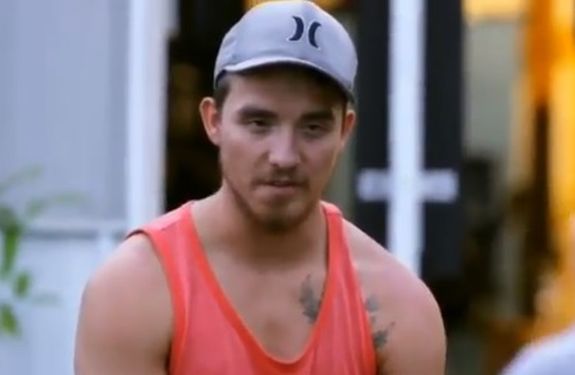 RELATED STORY: Yikes! First Episode of 'Teen Mom' Star Maci Bookout's True Crime Podcast Is Absolutely Roasted By Listeners: "I Am Cringing!"
(Photos: Instagram; TikTok; MTV)