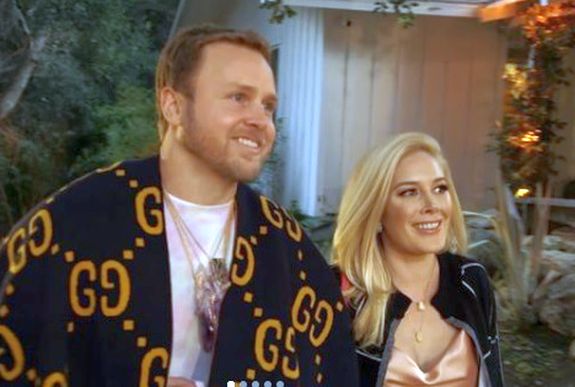 Brace yourselves– the world just gained another Speidi spawn!
Heidi Montag and Spencer Pratt of The Hills welcomed their second child on Thursday, a son named Ryker, making the Pratts officially a family of four.
According to TMZ, Heidi gave birth to a 7 lb. 9oz. baby boy at 11:31 a.m., in an "easy" 45-minute birth. Before shooting the Spawn 'o' Spencer out of her loins, though, Heidi had a glam sesh to ensure she looked picture-perfect before pushing (as you do).
A source told the outlet that Heidi went into labor Wednesday, but after spending a few hours at the hospital, she and Spencer decided to go home and wait it out. The following morning, the couple returned to the hospital and after about 45 minutes, Heidi delivered a healthy baby Speidi, whom Heidi announced on Snapchat has been named Ryker Pratt.
Heidi had her baby bump on full display on Wednesday as she filmed a TikTok– presumably at the hospital– telling followers she was "going to have a baby in the next day or two!"
Baby Ryker joins five-year-old big brother, Gunner. Heidi documented her labor on Snapchat (as all parents do) noting that Ryker not only "looks just like" Gunner, but the two were born in the same delivery room.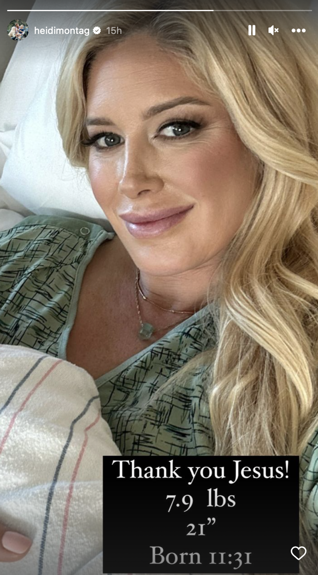 Heidi documented her labor experience on Snapchat, and gave her followers an account of her very fast delivery of Ryker.
"I was screaming in the hospital. It was 45 minutes later that I delivered him. So I'm really glad we came to the hospital. It was about an hour and 15-minute delivery total," she said
In June, Heidi and Spencer announced they were expecting their second child after "about 18 months" of trying to conceive.
Heidi and Spencer were very open about their issues conceiving a second child, with Heidi resorting to a diet of raw animal organs at one point, which she believed helped with fertility.
Though Heidi said she accepted that a second child may not be in her and Spencer's future, she "felt like a person was missing" in their family and she continued to pray about it. After "about 18 months" of trying to conceive, Heidi learned she was pregnant.
RELATED STORY: Stephen Colletti Apologizes to Ex-Girlfriend Kristin Cavallari For Slut-Shaming Her On 'Laguna Beach': "I Was Out of Control"
(Photos: MTV; Instagram; TikTok)