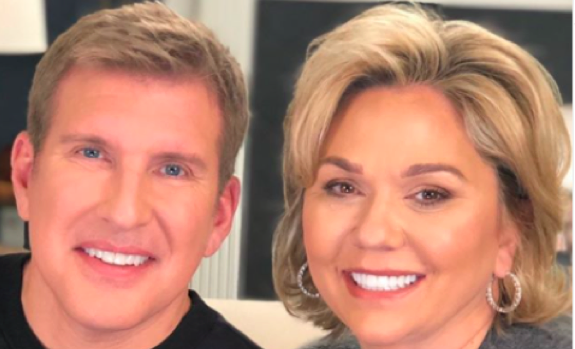 Update: The sentence is in! Click here for all the details!
The day has come for Todd and Julie Chrisley to be sentenced for the tax and fraud crimes they were found guilty of in June.
The Chrisley Knows Best stars are due to be sentenced today in Georgia for their crimes, which include bank fraud, conspiracy to defraud the United States and tax fraud. (Julie's charges also include wire fraud and obstruction of justice.) As The Ashley previously reported, the Chrisleys were dealt a major blow in court last month when a federal judge denied their Joint Motion for a New Trial, as well as their motion to be acquitted.
Todd faces between 17 and 22 years for his crimes, while Julie is looking at between 10 and 13 years.
"The Chrisleys have built an empire based on the lie that their wealth came from dedication and hard work," prosecutors wrote in court documents obtained by The Ashley. "The jury's unanimous verdict sets the record straight: Todd and Julie Chrisley are career swindlers who have made a living by jumping from one fraud scheme to another, lying to banks, stiffing vendors, and evading taxes at every corner.
"The Chrisleys submitted a false document to a grand jury that was investigating their crimes and then convinced friends and family members to tell lies while testifying under oath during their trial."
Members of the Chrisley family are due to be in the courtroom (or on Zoom) for the sentencing. Lindsie Chrisley— who recently made up with her dad and stepmom after a long estrangement— has stated that she will be with her family and has asked her fans to pray for them.
"I believe in the power of prayer, if you do, please pray for my parents, my family and their legal team in the coming days," she wrote on Instagram Stories on Monday.
Todd's son Kyle Chrisley also took to Instagram to ask for prayers for Todd and Julie. (As fans know, Todd and Julie have legal custody of and are raising Kyle's daughter Chloe.)
"If you pray please pray for my parents and the rest of my family over the next few days," he wrote. "My parents are the glue that holds us together and this is a trying time for us all."
Chrisleys Ask Court To Seal Testimony of Their Son & Granddaughter
View this post on Instagram
While it's unknown if Lindsie will testify in court, the youngest members of the Chrisley family— Todd and Julie's son Grayson and their granddaughter Chloe— will be testifying, according to court documents obtained by The Ashley. On Thursday, the Chrisleys' legal team asked the judge to seal the courtroom and/or allow the children to testify via Zoom.
While the Court acknowledged that it is not in any way required to seal the courtroom or allow video testimony, the judge stated that, "this Court retains authority to seal the proceedings in the interest of protecting Grayson Chrisley and Chloe Chrisley from significant psychological harm and ensure their ability to testify effectively and honestly."
"Here, the overriding interest is protecting a 16-year-old [Grayson] and a 10-year-old [Chloe] from the psychological trauma of testifying to the public at large," the judge wrote in the court documents. "As noted in the Motion, Grayson Chrisley and Chloe Chrisley are expected to testify concerning highly confidential matters.
"Subjecting these children to testifying about these matters in open court would cause needless emotional and psychological strain and likely inhibit their ability to testify fully and truthfully, particularly given the significant amount of press coverage of Defendants' case and the nature of these proceeding."
This motion was filed before 16-year-old Grayson was involved in a serious car accident. TMZ revealed that, on Saturday, Grayson totaled his truck after rear-ending another car on a Nashville highway. Police stated that Grayson "could not recall anything about the accident, possibly due to a potential head injury. He was rushed by ambulance to a hospital."
It is unknown if Grayson remains hospitalized, or if he will testify as planned.
Julie Tells Court She Had a Minimal Role & Deserves a Minimal Punishment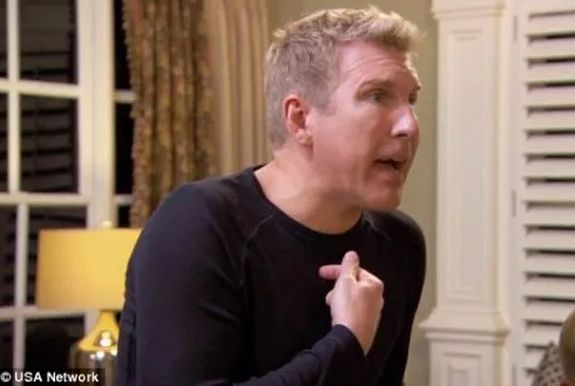 In the 71-page Sentencing Memorandum filed on Friday, prosecutors stated that the seriousness of the Chrisleys' actions is made worse by the fact that Julie and Todd have not expressed any remorse for their crimes.
"Instead [they continue] to blame others for their own criminal conduct," prosecutors wrote. "Given the seriousness of the Chrisleys' crimes, a lengthy period of incarceration is warranted."
In Julie's response to the sentencing memo, she asks the Court to impose a sentence that's "sufficient but not greater than necessary."
She also states that her role in all of the crimes was minimal, if anything.
"There was no evidence presented at trial that Ms. Chrisley participated in or had any role in securing the bank loans at issue," Julie and her legal team wrote. "The evidence shows Ms. Chrisley had a minimal role in the charged conspiracy and no role at all during the time period the loans addressed in the [Pre-Sentence Report] were obtained.
"In fact, the government has failed to show Ms. Chrisley joined a conspiracy regarding the loans at issue at the time they were procured. Additionally, the trial evidence does not support a finding that Ms. Chrisley intended any loss to the banks at issue."
"…Additionally, while Ms. Chrisley acknowledges the jury verdict, her sentence need not be severe, as there is no evidence Ms. Chrisley will ever again commit any crime and thus the public is at no risk of Ms. Chrisley doing so in the future."
Julie Asks For Probation, House Arrest or, As a Last Resort, To Go To Prison After Todd Is Released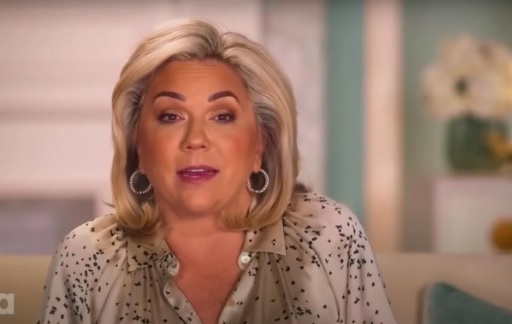 Julie asks for probation instead of incarceration, stating she had a "minimal" role, and that she is needed at home as a caregiver to Grayson and Chloe, as well as "Nanny" Faye, Todd's mother who is currently battling bladder cancer.
"Ms. Chrisley respectfully requests the Court impose a non-custodial sentence
that includes a combination of probation, restitution, and community service."
She also states that, if she is thrown in the slammer, she won't be able to pay back the fines and restitution that she owes, as she will no longer be able to film 'Chrisley Knows Best' or do her and Todd's Chrisley Confessions podcast.
"If Ms. Chrisley is given a sentence of probation, on the other hand, she will be able to continue working and earning income, so she can pay restitution and tax payments on a payment schedule, thereby satisfying the goal…" the sentencing memo reads.
She states that, if the Court is unwilling to sentence her only to probation, she asks for a "split sentence," meaning some of the sentence could be served as house arrest. She also asked that, should she and Todd both be sentenced to prison, that their sentences be staggered (with Julie going into the slammer after Todd completes his sentence, or at least until Grayson turns 18.)
"Were both parents to serve incarceration at the same time, it would cause an extreme hardship on both these minor children."
Julie had a bunch of friends write "character" letters to the judge, asking the judge for leniency. (Oddly, Julie even had her plastic surgeon write one, even though he acknowledged that he is only an "acquaintance" of hers, but that she is his patient.)
Other notable people who wrote a letter on Julie's behalf include her "Christian life coach," her housekeeper (who also wrote a letter in support of Todd) and Nic Kerdiles— who was engaged to Savannah Chrisley. He also wrote a letter for Todd, crediting Todd with saving his life.
Todd Says His Filming Crew, His Sick Mother & Many Others Will Suffer If He Goes to Prison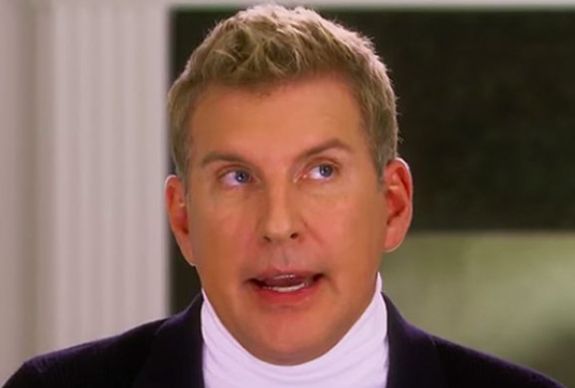 In Todd's sentencing memo response, filed last week, he stated that
Many people rely on Todd Chrisley and will be severely and negatively
impacted when he is sentenced to imprisonment. His mother is one such person.
The concern for her is serious and real based upon her age, infirmities and health.
Likewise, the scores of people who are employed in the production and filming of
the Chrisley television shows will be harmed when he is incarcerated. All of these
considerations are appropriate when determining a reasonable sentence for Todd
Chrisley…"
UPDATE 1: A Notice of Witnesses has been filed, stating that Todd and Julie plan to call Chloe, Grayson and Kimberly Haney. Kimberly is Todd and Julie's current probation officer, and has been notified that the Chrisleys will likely subpoena her to testify.
It appears that the request that Zoom be allowed was for the probation officer.
"In the event she is unable to travel or be present in the courtroom, the Chrisleys request that Ms. Haney be allowed to testify by Zoom or similar technology during
the hearing," the court doc states.
UPDATE 2: Peter Tarantino, the Chrisleys' accountant who was convicted of defrauding the IRS and banks for the Chrisleys, has been sentenced to 36 months (three years) in prison for his role in the crimes.
He received his sentence on Monday, but the Chrisleys have not yet been sentenced.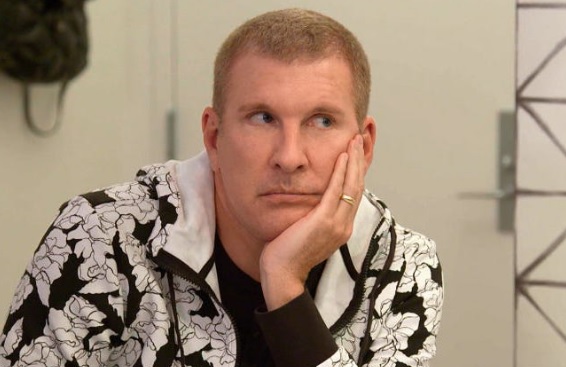 Prosecutors had asked that Peter receive a 41-month prison sentence, due to the fact that he was not the "mastermind" in the crimes, and that he had only been paid $40,000–his normal wage— for working with the Chrisleys.
Peter's attorney, meanwhile, asked that he get an 18-month sentence.
Judge Eleanor Ross went with a number in between what the prosecutors and defendant asked, giving Peter a 36-month sentence, and allowing him to surrender on May 1, rather than immediately, due to the fact that 60-year-old Peter is recovering from a hip surgery and has another surgery scheduled.
According to Insider, Assistant US Attorney Annalise Peters stated in court on Monday that the accountant got caught up the Chrisleys' schemes, calling Todd a "charismatic criminal."
A reporter for Atlanta's WSB-TV posted this drawing of the Chrisleys in the courtroom on Monday, giving fans the first "look" at the Chrisleys in a while.
Chrisley goes to court!!! Full coverage on @wsbtv pic.twitter.com/3ICbTZ5Y43

— Mary Alice Royse Ginther (@MaryRoyse8) November 21, 2022
UPDATE 3: The Federal Judge has handed down the sentences for both Todd and Julie. Todd was given a 12-year prison sentence, while Julie received a seven-year sentence. Both also received 16 month probations. Click here for the additional details.