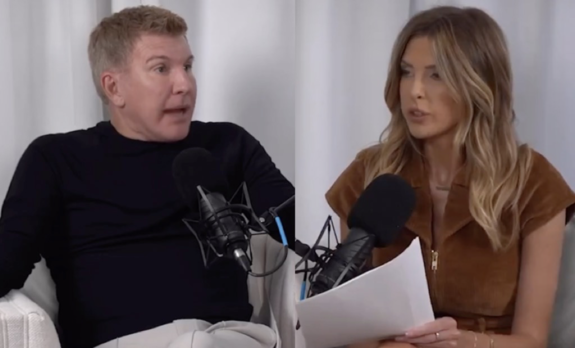 The Chrisley family had a mini-reunion recently on Todd and Julie Chrisley's Chrisley Confessions podcast, during which the family opened up about their past estrangement from Todd's oldest daughter, Lindsie Chrisley.
Lindsie joined her dad and stepmom for the episode, as did her younger sister Savannah Chrisley. As the Chrisley Knows Best bunch opened up about "where we are, where we've been [and] where we hope to get to," People reports, Todd admitted he "wasn't prepared for this estrangement" from Lindsie, but believes it was necessary.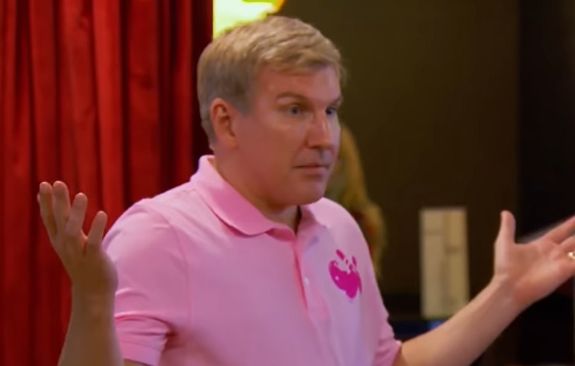 "But I will tell you now, looking back, we needed this estrangement," Todd said. "Because there's no way I'd be where I am today if I had not, really, if [Lindsie] had not forced the estrangement by leaving 'Chrisley Knows Best' and cutting off communication."
Todd–- who also admitted to having "some estrangement" with Savannah–- said he's grateful for what the family went through with Lindsie, claiming it "all had to happen."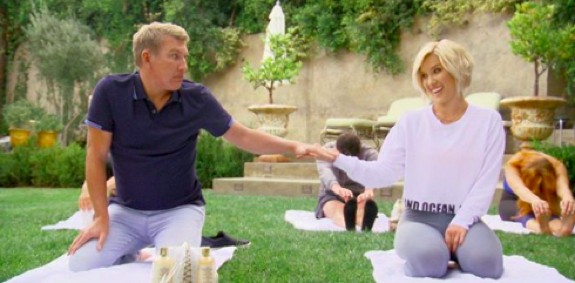 As you may remember, the drama among the Chrisley family–- notably the drama between Lindsie and Todd–- was so bad at one point that Lindsie asked the FBI to help her get a restraining order against her dad. She also accused her father (and brother Chase Chrisley) of exploiting her using a sex tape he claimed to have in his possession featuring Lindsie and a former Bachelor star.
Lindsie was also falsely accused by her family in 2021 of being the person who helped authorities build the tax fraud case against Todd and Julie.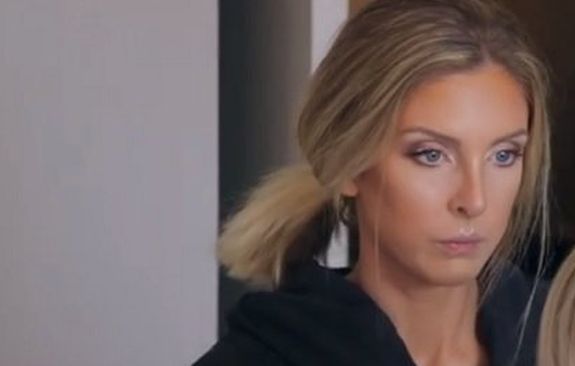 Though she once claimed there "will never be a reconciliation" between herself and the rest of the Chrisley family, Lindsie stood by her dad and stepmom earlier this year after the couple were found guilty of conspiracy to commit bank fraud.
While Lindsie did not confirm that a reconciliation had occurred at the time, she took the stand during the June trial and supported Todd in her testimony, stating his top priorities are "his children and his wife, in that order."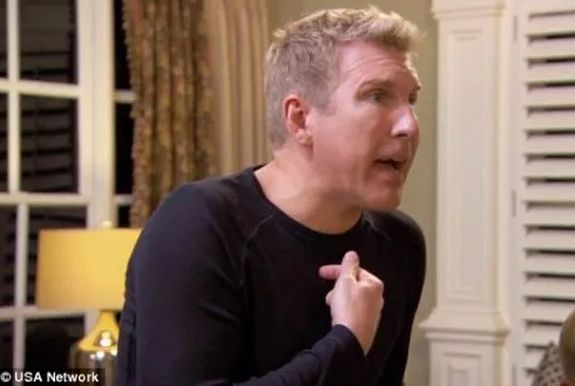 The Chrisley family will reportedly join Lindsie on this week's episode of her Coffee Convos podcast, as well as her second podcast, The Southern Tea. The Chrisley-crossover episodes will continue next week on Savannah's Unlocked podcast.
RELATED STORY: Lindsie Chrisley Says Her Ex-Husband Will Campbell Is Threatening to Sue Her For Talking About Him on Her Podcasts
(Photos: Instagram; USA Network)