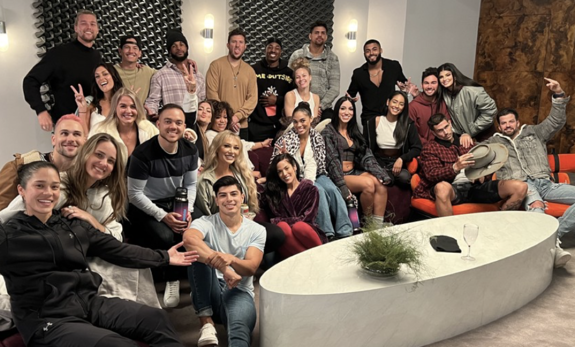 Warning: Season 38 Spoilers Ahead!
After a long season of watching the duos from The Challenge: Ride or Dies fight it out, get split-up into separate teams, reunite and ultimately compete in a 100-hour Final, Tori Deal and Devin Walker–- aka "the Daves"–- were named the winners of Season 38.
The Are You The One? alums bested ride-or-dies Johnny Bananas and Nany Gonzalez, but not before the duo known as "Banany" ended Jordan Wiseley and Anessa Ferreira's Final run in a last-minute elimination. As emotional as Jordan and Aneesa's third place finish may have been, fourth place finishers Horacio Gutierrez and Olivia Kaiser's elimination was even harder to watch– especially for those who are squeamish.
In a surprising twist, Tori and Devin's chose to share it part of their $1 million prize with the other six finalists– giving $38,000 to each person.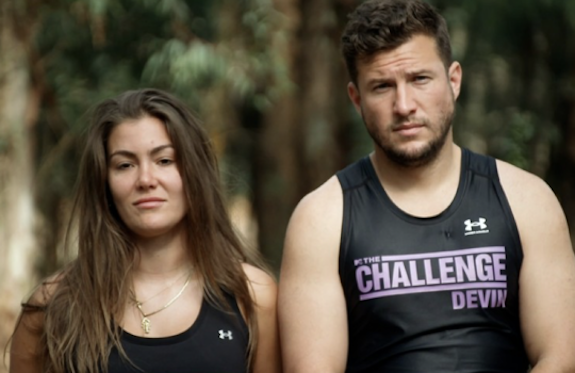 After the finale, Tori told E! News that she and Devin were happy they had the "opportunity to make it to the end with [our] friends."
"This was my fourth final and Devin's third, so you know what it's like to make it to the end with people you don't like," said Tori, who was in the unique position of competing against her BFF Aneesa and ex-fiancé Jordan, who entered the show as ride-or-dies.
Devin added that his and Tori's decision to share the money with the others was a "no-brainer."
"Each and every person there played a significant role throughout the season of putting us in that position," Devin said. "So to be selfish in that moment, like we did it all on our own, would be completely against everything both of us stand for."
Tori and Devin may have also chosen to spread the wealth because they've benefitted from cast mates' generosity themselves. As 'Challenge' fans may remember, Tori and Devin fell short of winning the Final on Season 37, but both still took home $50,000, thanks to champs CT Tamburello and Kaycee Clark.
(FYI, Tori and Devin's $38,000 gift further secured Johnny Banana's spot at #2 on the All-Time Money Leaderboard, as well as Jordan's spot at #4.)
💰 All-Time Money Leaderboard after Season 38 finale

🥇 CT – $1,365,000
🥈 Johnny – $1,222,720
🥉 Ashley – $1,121,250
4⃣ Jordan – $871k
5⃣ Turbo – $750k
6⃣ Cara Maria – $602.2k
7⃣ Camila – $561.25k
8⃣ Wes – $553k
9⃣ Yes – $511.254k
🔟 Jenny & Jonna – $500k#TheChallenge pic.twitter.com/LPGsQMKLAb

— Challenge Stats (@ChallengeStats) February 16, 2023
While Tori and Devin certainly started off on the wrong foot after meeting on Are You The One? Second Chances, the two dabbled in a frenemy relationship on The Challenge before finally working out their differences during a birthday trip to Mexico.
" … Tori's 28th birthday put us in the unbreakable friendship zone," Devin said. "After that party we pretty much did a two-person stand-up routine for about four hours and after that, it was set in stone."
"But for the record, I always loved Devin," Tori added.
After finally taking home a win, Devin said he envisions more of them in his future.
"Typically, if you can win one, you can win again, especially on the guys' side," Devin said. "You just have to shift your gameplay. What I lack in physicality I make up for in a wider margin in my whole political and strategic and just like, overall analyzation of the game.
"I may be a little behind physically, but in my opinion, I'm years ahead of some of these people in all those other categories. So it's really never going to be a fair fight."
"Moving forward, I encourage [them] to do whatever they want to do to prevent me from repeating, but I'll tell you right now … I'm going to win again and I'll probably win a few more times," he added.
RELATED STORY: Reality TV Villains Including Johnny Bananas, Rachel Reilly & More Reportedly Set to Star In Upcoming E! Reality Series 'House of Villains'
(Photos: Instagram; Twitter; MTV)