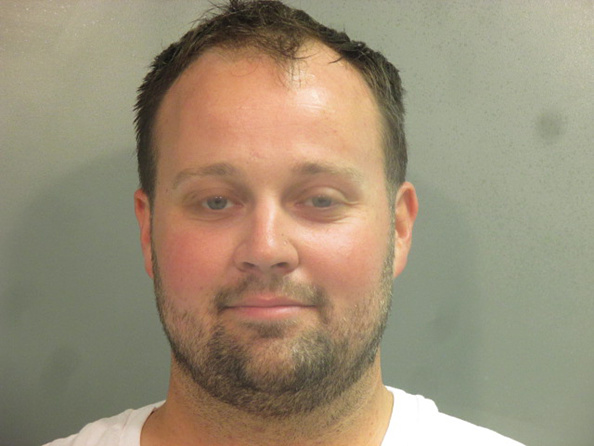 Josh Duggar's attorneys faced off with prosecution on Thursday in the latest attempt to overturn the former 19 Kids and Counting star's conviction and prison sentence.
As The Ashley has reported, Josh is currently serving a 151-month prison sentence at Federal Correctional Institute (FCI) Seagoville near Dallas, Texas, for receiving child sex abuse materials (CSAM).
The 34-year-old's legal team filed an appeal to the conviction back in October requesting that he be granted a new trial, and on Thursday, the appeal hearing took place in Kansas City, Missouri. Each side was given a few minutes in front of the judge to argue their case. (Josh, however, was not present and is reportedly currently being held in the Texas prison's special housing unit due to a rule violation.)
"This court should reverse the conviction for three reasons," Josh's longtime attorney Justin Gelfand stated at the beginning of his appeal, according to the court hearing transcript obtained by The Ashley on Thursday evening.
Josh's attorney stated that those three reasons were that the court denied Josh the opportunity to present a complete defense during his trial; that Josh was "interrogated" outside the presence of an attorney on the day in 2019 that his car lot was raided by federal agents (despite Josh attempting to contact his lawyer and having his phone taken away); and that the prosecution used erroneous expert witness statement and didn't allow the defense's expert to critique it.
During the hearing, The Sun reports, Josh's attorney Justin Gelfand argued that during the 2019 raid at Josh's now-shuttered car lot, Wholesale Motorcars, federal agents seized Josh's phone as he was attempting to contact his attorney. This appears to be one of the main points Josh's legal team is trying to prove in order to get Josh a new trial.
"Federal agents physically took the phone out of his hand and deprived him of the ability to communicate with his legal counsel," Justin claimed.
"This is the only case that I could find…where an individual was physically in the act of contacting counsel and was physically stopped by law enforcement from doing so," Justin added.
Justin also made note that, while Josh may have been told by agents that he was "free to leave," he essentially had no where to go, given that the car lot was "in the middle of nowhere" and Josh would have had to walk on the highway to leave, as there was no sidewalk. There are also no surrounding businesses where he could have gone inside and asked to use their phone to call his lawyer.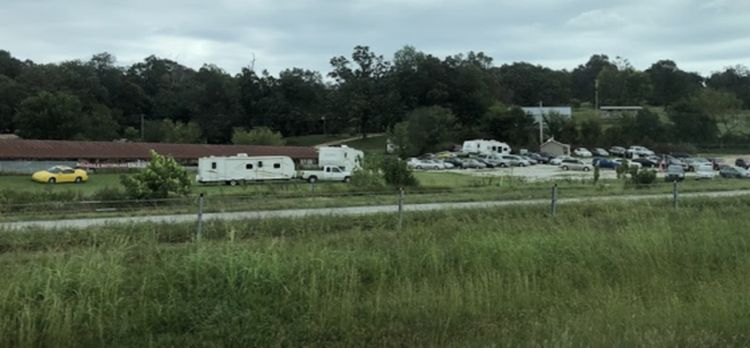 Justin pointed out that Josh had no vehicle to leave in (even though agents told him he was free to leave and not under arrest), as the agents were searching the car Josh arrived to the lot in.
The judge at Thursday's hearing expressed concern over agents allegedly denying Josh a way to contact his attorney during the 2019 raid.
"I am a little concerned though … The agent knew he was trying to call his counsel," the judge stated during Thursday's hearing. "It appears that might have been the only way he could've done so. It does concern me when someone makes an attempt to contact counsel … and is unable to call counsel because there is no alternative way to do it. I've never seen that before."
The prosecution argued that it was unclear whether or not there was another way for Josh to contact counsel, as one of his employees reportedly had a cellphone that wasn't seized by officers.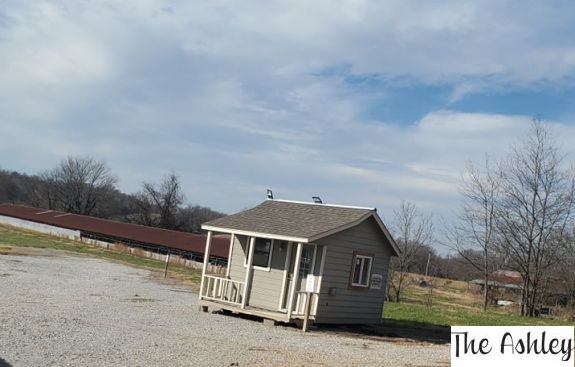 "The agent could've said, 'Use my phone to contact your attorney,'" Josh's lawyer suggested in response.
Thursday's hearing also brought forward-– once again–- accusations made by Josh's legal team that Josh's former employee Caleb Williams is to blame for the CSAM found on the work computer at Josh's car lot. As stated before, Josh's attorney claimed Caleb was regularly at the car lot using the particular computer that contained CSAM.
"He had access to the computer, familiarity with the computer, access to the car lot and that the government failed to prove Mr. Duggar guilty beyond a reasonable doubt by failing to rule out Mr. Williams," Josh's attorney Justin stated.
4/5 I did not know he was still engaging in this behavior.
Moving beyond the past to work for a positive future is my goal. pic.twitter.com/S3pr3YSrkw

— Caleb Williams (@CalebAWilliams) October 5, 2022
The prosecution provided an explanation in an attempt to rule out the allegation.
"The partition section of Mr. Duggar's computer, which was the part of the computer containing all of the [CSAM], had to have been installed by someone at Mr. Duggar's computer on May 13, 2019," Prosecutor Joshua Handell argued. "There is no evidence Mr. Williams was present on the car lot or even in the state of Arkansas on that date."
The prosecution went on to state that Josh's own words (via texts messages he sent on the days/times the CSAM was downloaded onto Josh's computer) place him at the place and time the offensive material was being downloaded.
Just minutes after the first CSAM files were downloaded onto the car lot's computer, Josh sent a text to someone stating he was "at my car lot." The next day, Josh sent a text to someone indicating he was again at the car lot. Twenty minutes later, more CSAM was downloaded on the car lot computer. This happened once again in the early afternoon hours of that second day.
"Uncontroverted evidence— specifically Mr. Duggar's own words in his text messages— places him at the car lot in close temporal proximity to the conduct here," the prosecutor stated before asking the judge to uphold the judgement.
Josh's attorneys were allowed to present a rebuttal.
"We ask that this court reverse this case and grant a new trial, a fair trial, a constitutional trial," Justin stated.
The judge put the case "under advisement" on Thursday before excusing counsel, signifying they were not prepared to make an immediate ruling in court.
UPDATE: On Friday– one day after the appeal hearing— Caleb Williams took to his Twitter to call out Josh's attorneys for allegedly not telling the truth in court.
"Josh Duggar's lawyers need to take a remedial ethics class…" Caleb wrote. "Mr. Gelfand, if you read this, since you all certainly peruse my social media accounts: I never 'regularly' used Josh's computer. Lying in court is not becoming an officer of the court."
Josh Duggar's lawyers need to take a remedial ethics class…

Mr. Gelfand, if you read this, since you all certainly peruse my social media accounts:

I never "regularly" used Josh's computer. Lying in court is not becoming an officer of the court. pic.twitter.com/RChIA9tm7a

— Caleb Williams (@CalebAWilliams) February 17, 2023
RELATED STORY: Josh Duggar Reportedly In Solitary Confinement After Getting Caught With Cellphone; Details On Prison Facility's "SHU" Conditions
(Photos: Washington County Sheriff's Department; TLC; The Ashley; Twitter)