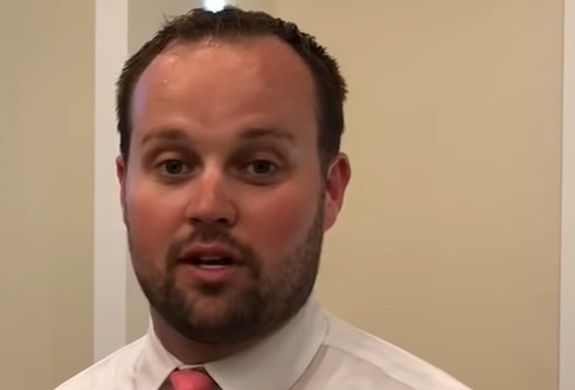 Josh Duggar filed an appeal this week, claiming that his former friend Caleb Williams is to blame for the child sex abuse material (CSAM) found on the work computer of Josh's now-shuttered car lot, Wholesale Motorcars.
After Josh's appeal was filed, Caleb took to social media and his website to respond to Josh's claims that it could have been Caleb who downloaded and watched CSAM on the computer in Josh's office on the days in question. In a statement posted to Twitter, Caleb denied having any part in the act, reminding the public that he was "states away" from the car lot when Josh's "heinous actions transpired."
"Many, not all, of the Duggar family are still living in an alternate reality where the clear facts of a case are still being questioned," Caleb wrote on his website, later adding that he is upset that the family– whom he was once close to— would try to pin Josh's actions on him.
"I'm sad that the Duggars, a family I assumed were my friends, are trying to accuse me of such horrific crimes," Caleb wrote.
1/5 It's hard to come to grips with losing people you thought were your friends.

Laughed together, shared life experiences, and cried together.

I am not angry. The hurt runs deep. #duggar pic.twitter.com/RFs3AzJ7uJ

— Caleb Williams (@CalebAWilliams) October 5, 2022
"It's hard to come to grips with losing people you thought were your friends. Laughed together, shared life experiences, and cried together. I am not angry. The hurt runs deep. #duggar," he tweeted.
As The Ashley previously reported, Josh was found guilty in December 2021 of possessing and receiving CSAM. (The "possessing" charge was dropped prior to Josh's sentencing.) The disgraced former 19 Kids and Counting star was sentenced May 25 to 151 months in federal prison.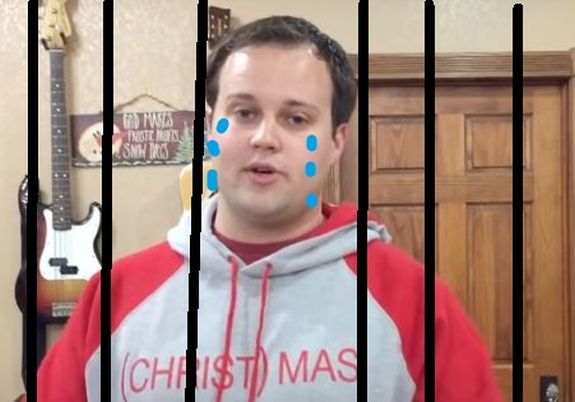 According to The Sun, Josh finally filed an appeal on Monday, attempting to blame Caleb, his former co-worker– and former Duggar family friend– for the CSAM found on his work computer.
In the appeal, Josh alleged that Caleb regularly used the computer while employed at Wholesale Motorcars, and that the 27-year-old "was extremely tech savvy." He also claimed that Caleb sent him a text on May 7, 2019 "offering to 'watch the lot' during the coming week." Josh alleged that "law enforcement failed to meaningfully investigate" Caleb as a potential perpetrator, adding that he and his team attempted to call Caleb to the stand during his December trial, but the federal court did not allow it.
In response to the request, the Government argued, "the only obvious reason why the defense is wanting to call him is because [Caleb] is a sex offender."
Caleb was reportedly arrested for criminal sex abuse in November 2018 after being accused of sexually abusing a minor on or between May 2015 through May 2018. After negotiating a plea agreement, the former Duggar family friend was sentenced to 62 days in jail and 18 months probation during a January 2020 court hearing and is currently listed on the National Sex Offender and Illinois Sex Offender registries.
Josh claimed in his argument for appeal that the courts didn't allow specific testimony from his expert that "the HP computer could have been accessed by someone not physically present at the car lot."
Josh made this statement despite Judge Timothy Brooks claiming in May-– in response to Josh's request for an acquittal or new trial, which was ultimately denied-– that it had been proven that Caleb was in Illinois when the CSAM was downloaded to the HP computer at Josh's Arkansas car lot. Judge Brooks also noted at the time that Josh and his defense team were informed that they could've called Caleb to the stand (though they chose not to) and that they were allowed to point the finger of blame at someone else, provided there was evidence to back it up and it was not just speculating.
Josh alleged that his constitutional rights were violated in 2019 during the execution of the search warrant at Wholesale Motorcars. He claimed a law enforcement agent "physically grabbed" and confiscated his cellphone when he attempted to call his lawyer and that he was interviewed without his council present.
In response to Josh's appeal, Caleb told The Sun he pities the former TLC star, calling the appeal "a big PR stunt."
"I more pity him than anything else, especially his family," Caleb said. "In my opinion, this is a big PR stunt and he wants his freedom, I get it.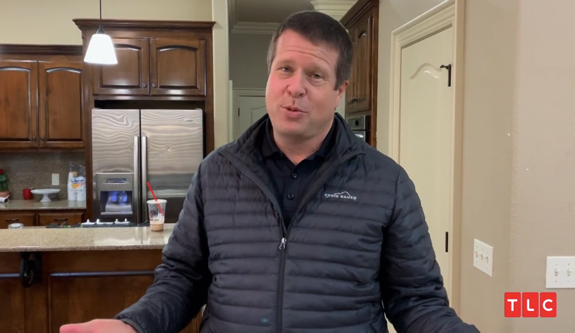 "I really just hope he gets some help and by the time he gets out and moves on with his life, he becomes a productive citizen," he continued. "I'm all about second chances when somebody actually takes steps that are positive in their life to make a difference in the bad decisions they've made. Taking responsibility is the first step in that."
On his website, Caleb revealed that he has no intentions of taking legal action against the Duggars for trying to pin Josh's crimes on him.
4/5 I did not know he was still engaging in this behavior.
Moving beyond the past to work for a positive future is my goal. pic.twitter.com/S3pr3YSrkw

— Caleb Williams (@CalebAWilliams) October 5, 2022
"For everyone asking, I am not planning to sue Josh, Anna, or any of the Duggar family for the false and defamatory statements given about me since last year," he wrote. "I am an advocate for forgiving even when no one has asked for forgiveness. As a Christian, I want to show everyone I come in contact with, the grace that I have been given by God throughout my life.
"Time will tell what happens to Josh, but his actions up to this point since his case started do not suggest a pattern of positive change. All I have seen is excuses, and blaming. My heart goes out to every victim involved and his family."
Josh is currently serving a 151-month sentence at Federal Correctional Institute (FCI) Seagoville near Dallas, Texas.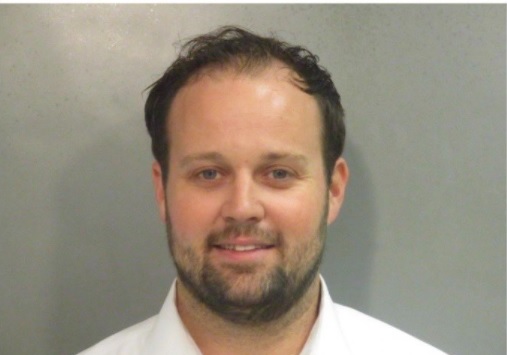 RELATED STORY: Amy Duggar Calls Out Duggar Family For Turning a Blind Eye to Josh Duggar's Crimes: "How Can So Many [of You] Stay Silent?"
(Photos: Twitter; YouTube; TLC)