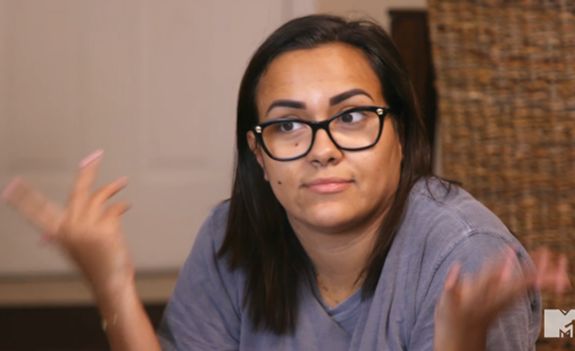 The (very tired) Teen Mom stork may be making an appearance soon— if Briana DeJesus has her way!
The Teen Mom: The Next Chapter star recently revealed in a promo video for the show that she wants to add another child to her coven family— and she wants to do it soon.
"Yeah, I want more kids," Briana— who is already the mother of 10-year-old Nova and five-year-old Stella— said. "I want to have one more child, and hopefully it's a boy."
Briana did not state who will become her third baby daddy; however, she has been dating Bobby Scott, a former 'Teen Mom' franchise security guard (who got fired for boinking Briana).
She did say, however, that she would like to get knocked up in the very near future.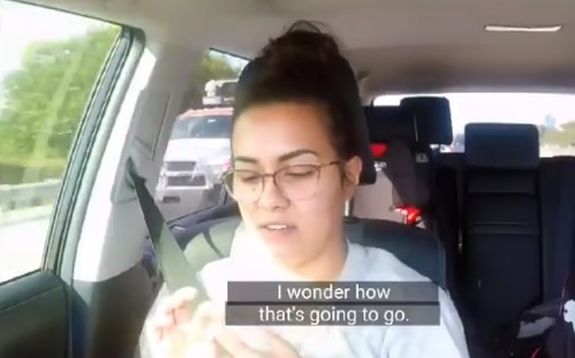 "Hopefully I can make that happen sooner [rather] than later," Briana told the cameras with a wink.
Briana has had several serious relationships over the last few years, but none resulted in a pregnancy. She was previously (kind of) engaged to Teen Mom 2 dad Javi Marroquin, and was betrothed to Javi Gonzalez before the couple broke their engagement off last year.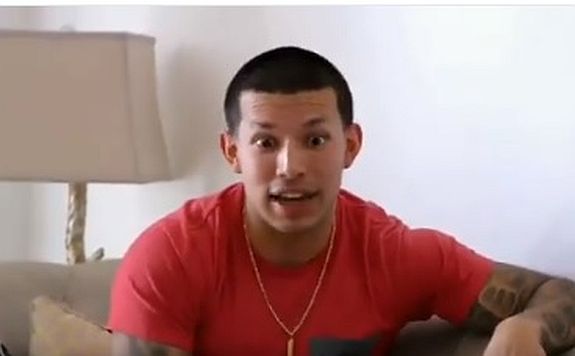 Shortly after breaking her engagement with Javi II in August 2021, Briana told her fans that she would like to have another child "maybe later on in life after I settle down…Need to get married before I start trying tho."
Back in 2018, Briana tweeted about her desire to have another baby, even revealing what she plans to name the kid if she does find herself once again "with child."
"My 3rd baby is going to be named Whimsy Rose if I ever have another girl," Briana tweeted at the time, adding that if she has a boy she wants to name him Maddox Moon.
Fans who have watched Briana fight with her existing baby daddies, Luis Hernandez and Devoin Austin, did not seem to support Bri's quest to get knocked up again by another man. Several people even pointed out that Briana had previously shamed her nemesis and former co-star Kail Lowry for having a trio of Baby Daddii.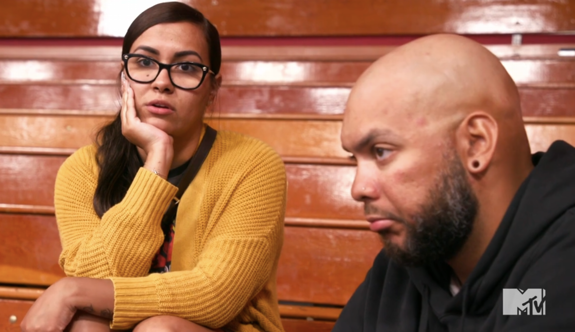 "Briana looking for next baby daddy. 3 kids by 3 baby daddy's. Wasn't she the one who put Kail down for that?" one person wrote in the comment section of the post.
"Which 1 of @kaillowry baby daddies it's gone be," another person joked, referencing the fact that Briana has a habit of "interacting" with Kail's exes.
"The last thing Briana needs is another kid to complain about that dad too," someone else wrote.
In the same video, Bri's co-star Leah Messer also revealed that she is ready to have another child. In a recent episode of 'Next Chapter,' Leah— who is already the mother of three girls— spoke to her now-fiancé, Jaylan Mobley, about the possibility of her shooting out more spawn.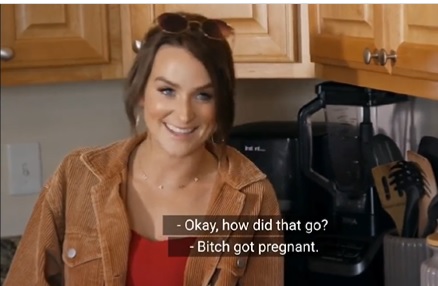 "[My youngest kid] Addie is about to turn 10 and it's been a long time. At first I was like, 'I'm not having any more,' but now I am definitely open to having more," Leah said in the video.
The other girls asked in the video– Jade Cline, Ashley Jones and Cheyenne Floyd— said they are not looking to get pregnant any time soon.
(This is, of course, rather awkward in Ashley's case, given that Briana took it upon herself last month to announce that Ashley is currently pregnant with her second child.)
"I don't want any more kids right now because, number one, the world is f**ked up, number two I'm already busy and stressed and number three the American dollar is not stretching!" Ashley said. "On that note, I'm gonna say no."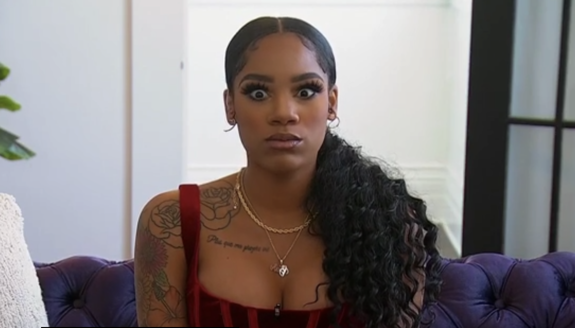 You can watch the full video below!
View this post on Instagram
RELATED STORY: Briana DeJesus Denies Starting Fight With Ashley Jones On 'Teen Mom Family Reunion' Set; Claims She's Being Threatened For Trying to Fight a Pregnant Woman
(Photos: MTV)