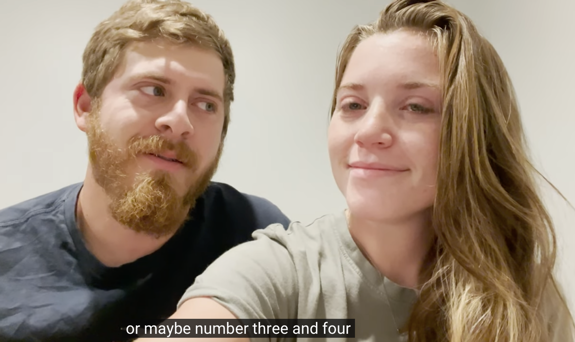 The Forsyths will soon be a party family of five.
Former Counting On couple Joy and Austin Forsyth announced Wednesday that they are expecting another baby.
The couple, who are already parents to son Gideon and daughter Evelyn, shared their latest pregnancy news on social media.
"Baby #3 is on the way!" Joy announced on Instagram.
Joy and Austin also shared a video on their YouTube channel, documenting the moment they found out that Joy is pregnant. The video begins with Joy hanging out in a bathroom during her trip to Alaska, revealing–- in a very creepy whisper–- that she believes she may be pregnant, as she and Austin had been trying.
Joy goes on to take a pregnancy test–- not on camera, thankfully-– which turns out to be positive.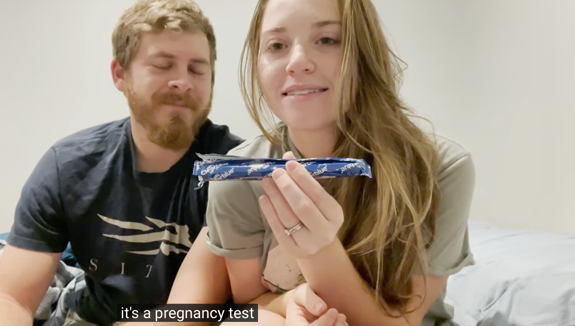 After putting her Duggar homeschoolin' to use, Joy does the math and figures out that baby Forsyth will make its arrival in May-– right around her and Austin's wedding anniversary. Joy mentions the due dates of her previous pregnancies, noting "this is our first spring baby."
As the video continues, Joy decides to surprise the friends she and Austin are shacking up with on this trip with the news of her pregnancy. Oddly, Joy chooses to do this by leaving her pregnancy test right on the bathroom counter and waiting for one of her friends to stumble upon it.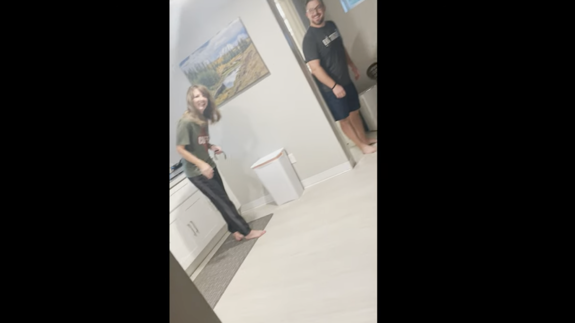 When the video picks back up, Joy and Austin are back home from Alaska and preparing for Joy and baby Forsyth's first doctor appointment. Joy briefly discusses her previous pregnancies, as well as the child she lost 20 weeks into her second pregnancy.
"If not all of you know, with my second pregnancy, I had a late-term pregnancy loss at 20 weeks with our daughter Annabelle," she said. "So with Evelyn's pregnancy and this pregnancy I'm considered high risk, and so the doctor wants to make sure that baby's growing at a good rate and that mom's healthy."
Joy says in the video that she is "doing well" emotionally and isn't "very fearful" about this pregnancy, as she knows God is in control. She also mentions that she "started off this pregnancy really healthy."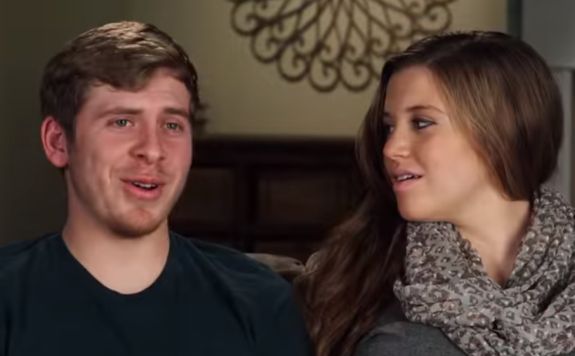 "I'm feeling really good and I'm just so excited … I'm trying not to dwell on all the what-ifs, because in my mind, there's always something that could go wrong, and so I'm focusing on all the positives and praying that baby is growing well and going to be healthy and we get to meet her or him in eight months," Joy said.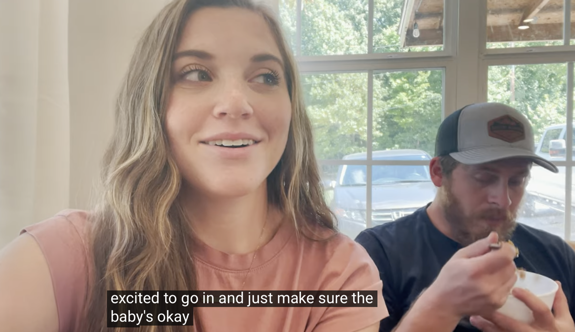 After her appointment, Joy gives fans a quick recap (from her car) and says she's "so thankful for this little baby that God's blessed us with." A few days later, she reveals that her prenatal lab results were "amazing" and that she would be returning to the doctor that week for her first ultrasound.
Joy and Austin's pregnancy announcement comes just days after John-David Duggar welcomed his second child with wife Abbie, making grandchild number 25 for Jim Bob and Michelle.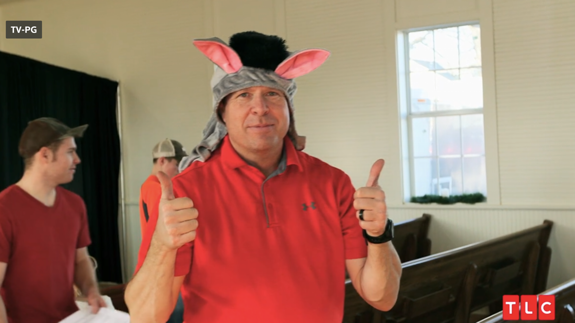 Next up in the birthing stirrups– or on the trusty Duggar birthing tarp, if Michelle has any say in the matter– is Hannah Duggar, wife of Jeremiah Duggar.
RELATED STORY: Former 'Counting On' Star Jill Dillard Reveals Her Formerly Estranged Mom Michelle Duggar Is Caring For Her Following Gallbladder Surgery
(Photos: YouTube; Instagram; TLC)