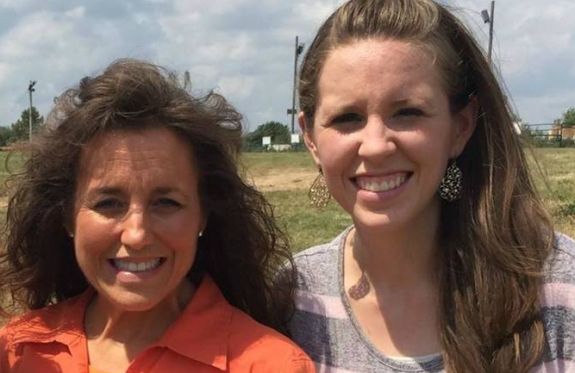 Jill Dillard has apparently made amends with her somewhat-estranged mother, Michelle Duggar.
The former Counting On star revealed over the weekend that she had to undergo gallbladder removal surgery, less than six weeks after she gave birth to her third son, Freddy. Jill stated that her husband, Derick Dillard, has been taking care of her post-surgery, along with another surprising caretaker: Jill's mom Michelle.
Jill wrote on Instagram that she had to have her gallbladder removed after having "a horrible bout of pain earlier this week."
"I am so thankful for good medical care & so many other little blessings along the way…help from family and friends," she wrote.
In the comment section, Jill revealed that Michelle has been by her side to nurse her back to health, a revelation that surprised many fans.
"Mama got [a heating pad] out for me last night!" Jill wrote to a fan in the comment section who was suggesting tips for recovery.
"My mama and Derick have been taking me for walks," she told another person.
As The Ashley has previously reported, Jill and Derick have been at odds with Jill's father, Jim Bob Duggar, for several years now. Due to the feud with her father (and Jill confronting things in therapy that happened during her childhood) Jill's relationship with Michelle has suffered. Last month, Michelle was noticeably absent from Jill's baby shower, which was held at her cousin Amy Duggar's home. Jill's sister Jessa Seewald later defended Michelle and the other Duggar sisters on Instagram, stating that everyone was just too busy to go to Jill's shower.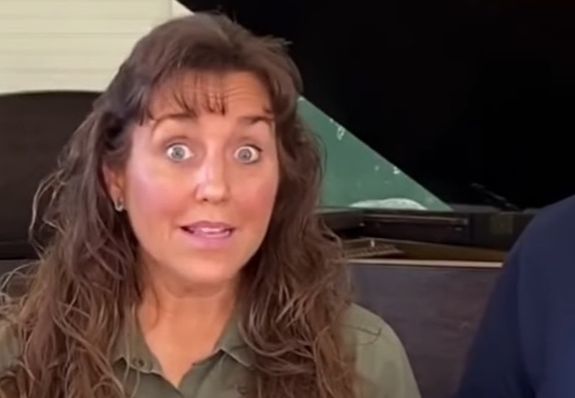 "My mom and all of us sisters + SIL love [Jill] dearly and she knows that!" Jessa wrote.
Michelle and Jim Bob did acknowledge their feud with Jill and Derick in a statement issued to People in 2020.
"Every family has differences of opinion and perspective at times, but families work things out. We all love Jill, Derick, and their boys very much. It is our prayer that our relationship is healed and fully restored quickly!" they stated.
One year later, Jill stated that the relationship between her and her family had not improved much.
Because of this, fans were surprised to hear that Michelle was caring for Jill in her time of need.
"I'm so glad your momma was there for you!" one person wrote in the comment section of Jill's post. "The media makes it appear otherwise."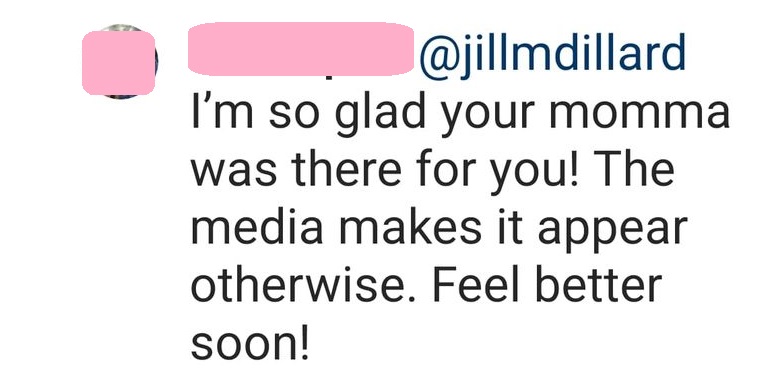 Michelle can likely relate to Jill's situation. Back in 2009– when Michelle was pregnant with her 19th child, Josie— she was rushed to the hospital for gallstones. Days later, it was discovered that Michelle was suffering from preeclampsia, forcing her to deliver Josie three months earlier than her due date. Several months after giving birth to Josie, Michelle had to have her gallbladder out. (Naturally, this was all filmed for the family's show at the time, 19 Kids and Counting.)
RELATED STORY: It's a Boy! Former 'Counting On' Stars Jill & Derick Dillard Welcome Third Son
(Photos: Instagram; TLC)