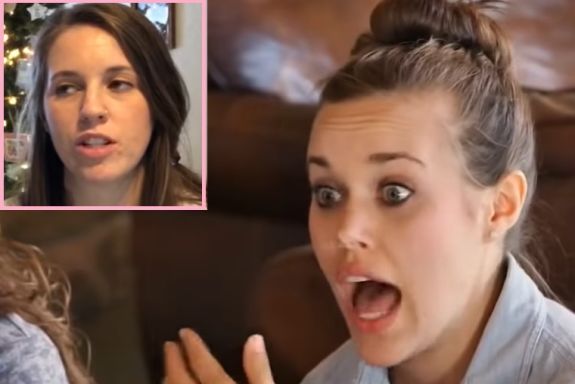 Jessa Seewald insists her sister Jill Dillard has not been shunned by their mother Michelle Duggar and the rest of their siblings, despite Jill's very public feud with their dad, Jim Bob Duggar.
In a series of Instagram comments posted on Thursday, the former Counting On star defended members of her family after they were called out for choosing to not attend Jill's recent baby shower, stating that, despite what fans may think, Jill does have "family support."
As The Ashley previously reported, Jill's cousin Amy Duggar King (who is also estranged from the famous family) recently hosted a baby shower for Jill to celebrate the impeding birth of her third child. While Jill's mother-in-law and other relatives from her husband Derick Dillard's side of the family attended the party for Jill, it appeared that Jill's own mom, Michelle, and Jill's many sisters and numerous sisters-in-law did not attend.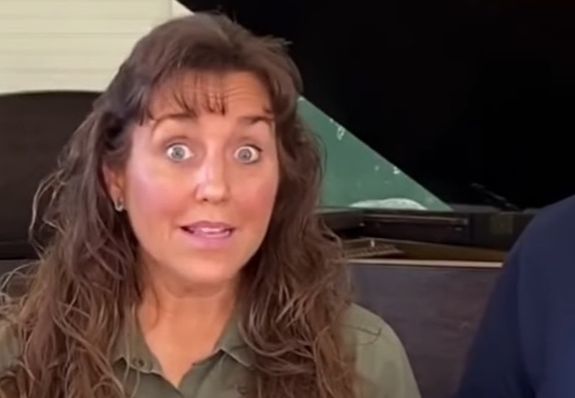 In her Instagram comments, Jessa revealed that she did, in fact, come to the shower (which was at Amy's home); however, she confirmed that none of the other Duggar women chose to attend. She blamed busy schedules— rather than the bitter feud between the Dillards and Jim Bob— for their absences.
"These rumors make me angry, and I'm here to put a stop to it," Jessa wrote. "The narrative these kinds of comments put forward is a false one. Simply not true. I was there at the shower, but pretty much everyone else was out of town whether for a wedding, family reunion, or beach trip. Summertime is busy and you cannot always coordinate 19+ schedules. Anyone with more than one adult kid should know that."
"My mom and all of us sisters + SIL love [Jill] dearly and she knows that!" Jessa continued, adding that she does remain in contact with Jill.
"While baby showers are a blast, they're not the only time family members get together and hang out," she wrote. "We spend plenty of time together even if there aren't photos circulating on the internet to prove it. Pics are great, but sometimes you're caught up in the conversation and enjoying everyone company and not every gathering, play date or dinner has to be a photo op. Quit spreading hate. She has family support— stop this nonsense."
"Please let's not assume there's a negative motive behind everything we do and do not do," Jessa told another fan, who asked why she was not in any of the photos that were posted of the shower.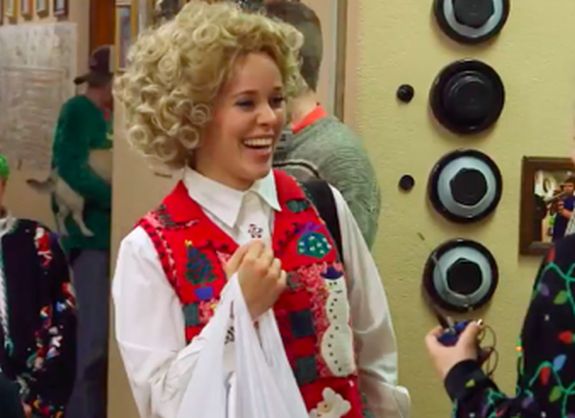 Amy insisted that, despite her Aunt Michelle and cousins' absences, Jill's shower still was a success— and drama-free.
"We had a beautiful turn out and enjoyed just being in the moment…There wasn't any drama and Jill was glowing!" Amy wrote in the comment section.
View this post on Instagram
Despite Jessa's insistence that her mom and siblings (and siblings-in-law) all just had other plans and didn't purposefully miss Jill's shower, some fans weren't buying it.
"One out of 19+ was able to make it, that's not scheduling issues, that's a choice," one person replied.
"Jill's family members [were not] at her baby shower because Jim Bob is stopping them," someone else wrote. "In that freak of a family you can't do anything without his permission. They are divided because the rest [of the] family have no choice."
RELATED STORY: Jill Dillard Celebrates Her Baby Shower Before Birth of Her Third Child Seemingly Without Her Mother Michelle Duggar & Sisters In Attendance
(Photos: TLC; Instagram; YouTube)