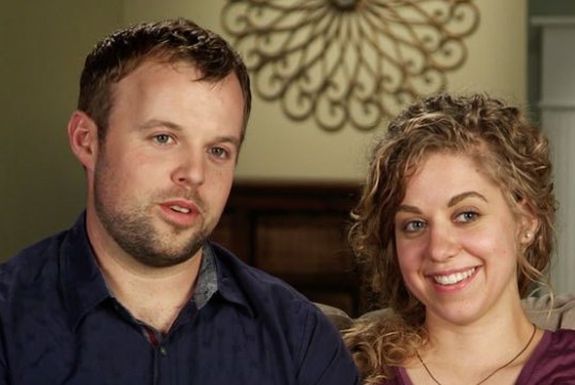 Once again, the stork has landed in Duggar Town!
John-David Duggar— who is the second-oldest son in the famous family— welcomed his second child with his wife Abbie in September. The Counting On couple, who already parents to two-year-old daughter Grace, announced their baby news on Saturday on Instagram, revealing that they have named their son Charlie.
"We are now a family of 4! We welcomed little Charlie into the world last month and have been soaking up newborn snuggles ever since! We are so thankful to God for this precious gift!" the couple captioned a family photo.
View this post on Instagram
While the couple didn't disclose what day the baby was born, Abbie's baby registry gives the date of September 8 as her due date.
Abbie announced the pregnancy on Mother's Day, also revealing that they were expecting a boy this time around.
"To the little girl who calls me Mommy and our little boy due in late summer, I'll love you forever! #mothersday," the announcement post read.
In August, a whole crew of Duggar women celebrated Abbie's pregnancy with a baby shower. Guests included John-David's twin sister Jana Duggar, as well as his sisters Jill Dillard and Joy-Anna Forsyth, and sister-in-laws Kendra Duggar, Katey Duggar and even Lauren Duggar (who rarely allows herself to be photographed at family events.)
View this post on Instagram
John-David and Abbie received plenty of congratulatory messages from family and fans, as well as the Bates Family.
"Congrats guys! He is such a little cutie!" wrote Jill.
"Precious!" wrote the Bates Family's official account.
Baby Charlie is just the latest Duggar boy to be born into the family. Jill welcomed a baby boy in July with her husband Derick, and Jed Duggar became a first-time dad in May when his wife, Katey, gave birth to their son Truett.
Next up in the Duggar birthing stirrups is Hannah Duggar— the new wife of Jeremiah Duggar. The couple announced that Hannah was pregnant in August, just five months after they got married.
Baby Charlie is the 25th grandchild for John-David's parents, Jim Bob and Michelle Duggar.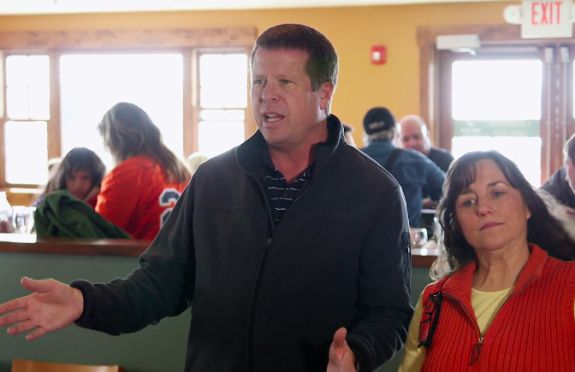 RELATED STORY: Former 'Counting On' Star Jeremiah Duggar & Wife Hannah Expecting Their First Child Five Months After Their Wedding
(Photos: TLC; Instagram)