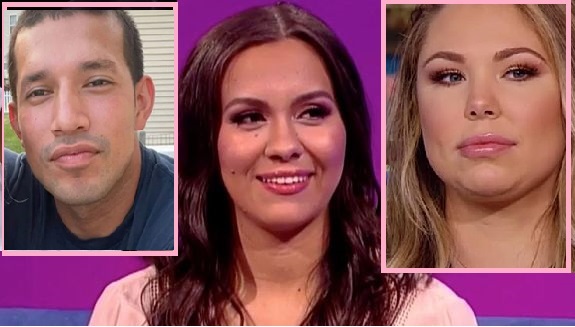 Briana DeJesus was positively dumping Teen Mom tea over the weekend, spilling on Instagram Live about her relationship with her former Teen Mom 2 co-star Javi Marroquin, as well as her long-standing battle with Kail Lowry. In addition, Bri gave her thoughts on Kail's relationship with Javi following their divorce.
Briana— who recently confirmed that she is single again, following a breakup with former 'Teen Mom' security guard Bobby Scott— also stated that she felt like she was "used" by several people (including Javi and Kail's other ex Chris Lopez) who wanted to get back at Kail for various reasons.
Here, The Ashley breaks down some of the juiciest tea Briana spilled during her Live!
(By the way, Briana did not use Kail's name during her Live; she only referred to her as "that person" or "the evil one" but it was obvious she was speaking about Kail.)
On How Javi Basically Stalked Her Until She Dated Him: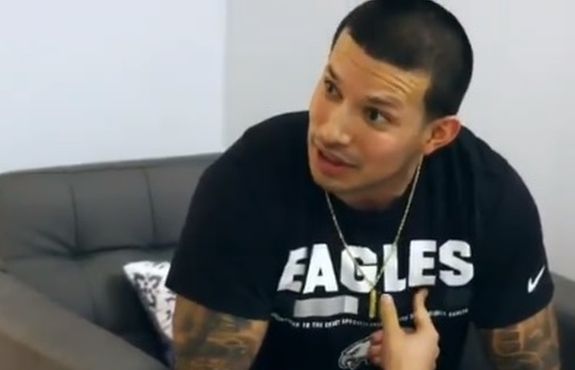 As 'Teen Mom 2' fans know, Bri and Javi dated in 2017–and even became (kind of) engaged before breaking up in January 2018. Their romance did not set well with Kail, leading to a feud with Briana that has continued for years.
On her Live, Briana told her version of how she ended up dating Javi, stating that he seemed to be determined to get with her. Briana said her first indication that Javi might be trying to hook up with her came when she went to New York City–while pregnant with her daughter Stella– to film a 'Teen Mom' "intro" segment with her mom and sister.
"Javi ended up going to the special," Bri said. "I don't know why but I'd assume he was trying to pursue me…I remember Javi trying to flirt with me behind stage. It was so weird. Now that I look back on it, I am like 'Sneaky mother f**ker.' But back then…I was like, 'No we're just friends, I'm about to have a baby.' I had no idea what his situation was with his ex-wife [Kail], but I knew she was pregnant [with Chris Lopez's baby, Lux]at the time…"
Bri said that after Stella was born, she went back to NYC to do some press and "coincidentally" Javi showed up where Bri was…again. She said that Javi continued to message and pursue her.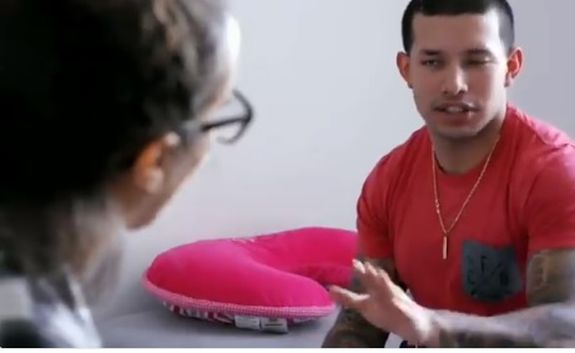 "He was heavily messaging me, in my DMs, wanting to hang out all this stuff…" Briana said, adding that he wanted to hang out with her when they all met up at the 'Teen Mom 2' Reunion.
She insists that she didn't date Javi to make Kail mad or jealous.
"I didn't go into it like, 'I'm going to f**k with someone's ex-husband.' No, I was minding my own business and this man wouldn't leave me alone," Briana said, adding that eventually she gave in.
"…I was like, 'F**k it, what's the worse that could happen?' Woooow…I should have never said that. If I knew what would happen with him, I would have never done it," she said, adding that she hadn't watched earlier episodes of 'Teen Mom 2' and did not know much about Kail and Javi's history.
"I should have done my research and watched previous episodes of 'Teen Mom 2' [before dating Javi]," she admitted.
On why she felt that Javi only proposed to her to make Kail mad: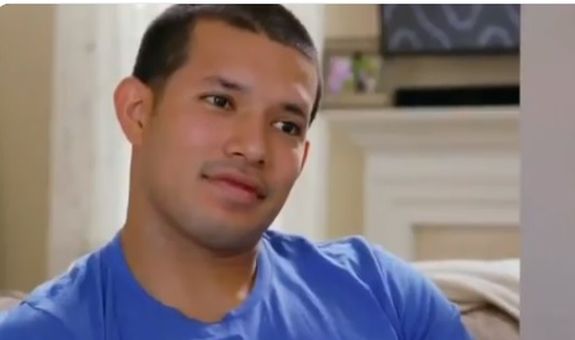 Javi eventually (sort of) proposed to Briana, despite having only dated her for a few months. Obviously, the "engagement" never went anywhere, but Briana says she now feels like Javi did it to make his ex-wife jealous.
"I really think that engagement was to piss someone [Kail] off," Briana said. "He only really proposed to me and dated me to piss someone off. I really think the true victim here was me because I was thrown in the middle."
"I don't even think that relationship was ever real," Briana said later in the Live. "I think it was for TV. Not by my part, but I think [Javi] did it out of malicious intent, because [Kail was having a baby with Chris Lopez]."
On Javi's alleged quest to get Briana pregnant: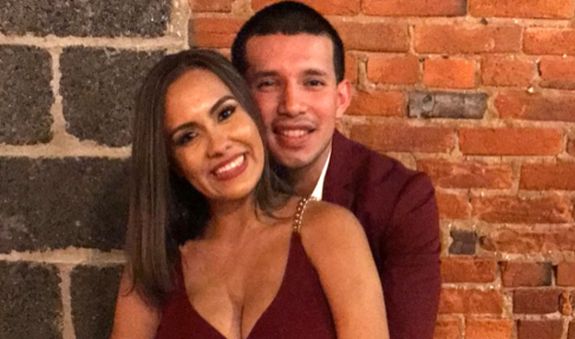 According to Bri, Javi— who shares son Lincoln with Kail— was determined to get Briana pregnant. However, she did not want to get knocked up again, as she had just had daughter Stella, so she says she had to go behind Javi's back to make sure she didn't get pregnant by him.
"There was a time that [Javi] wanted to get me pregnant so bad, but I didn't want that…I secretly had to get on birth control," Briana revealed, adding, "The tea is hot!"
Javi would go on to date Lauren Comeau shortly after his breakup with Briana, and Lauren–who really was "ready to move to Delaware"– gave birth to her and Javi's son, Eli, soon after.
On why she feels that Kail is still obsessed with Javi: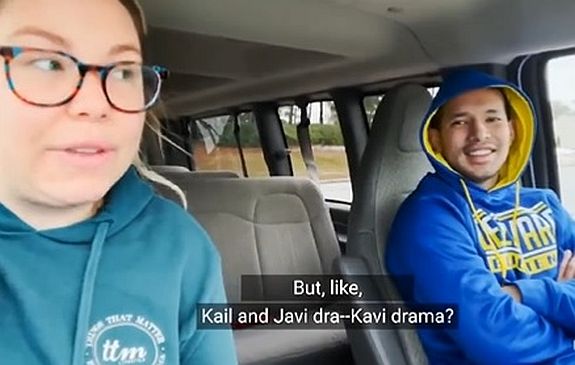 Briana insisted that Kail is still "obsessed" with Javi, which was the real reason—according to her— that she and Javi could have never worked out.
"[My feud with Kail] could have been avoided if people weren't obsessed with people, or if I had done my research [on how Javi and Kail were]. I need to stop living in the moment and maybe do my research," she said, adding later, "I do take accountability for some of my actions that happened afterwards, but I never dated [Javi] with malicious intent…
"…Some people had negative intentions, I wish I was smarter back then to know what's going on…but I'll never date a person where there's another person out there that's obsessed with them. It's terrible," she added.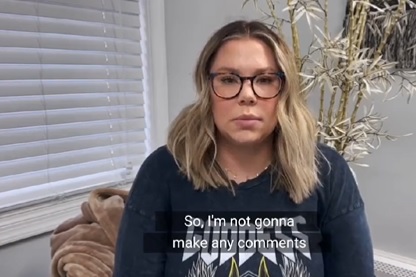 Briana claimed that Kail was constantly sending Javi jealous messages.
"I remember one time I went to a basketball game with [Javi], and that person got messages [from Kail] like, 'I can't believe you're at a basketball game with Bri, that's stuff we used to do.' It was some crazy stuff," Briana said.
She stated that she never had anything against Kail in the beginning.
"I remember having an hour-long conversation with [Kail] trying to squash all the beef, but that went nowhere…there's so much that happened behind the doors, without the cameras that no one knows, but who the f**k cares? It's years later," she said.
Briana said that she doesn't understand why anyone would care who their ex is dating, because she doesn't care who her baby daddies– Devoin Austin and Luis Hernandez—date.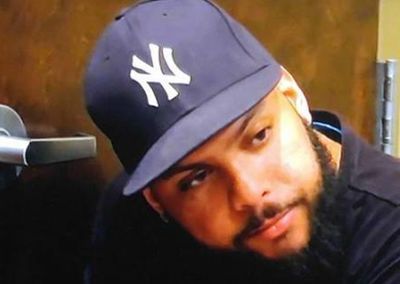 "Nobody should be mad at me for who I let into my personal life, and nobody should be worried about what their ex is doing," she said. "I'm not worried about what Devoin is doing, or Luis is doing. I don't view them as property…I'm not obsessed with anybody.
"…It's hard for me to understand how people get mad at me for 'messing around with someone's ex,' because everyone is someone's ex…we're all exes at one point, so it's like, why do you care so much?"
On the 'Teen Mom' fans who slammed her for frequently dating her co-workers: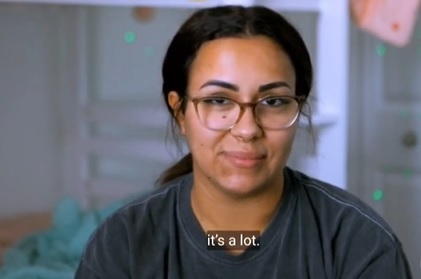 In addition to Javi, Briana has also dated former 'Teen Mom 2' security guard Bobby Scott–whom she recently split with.
Briana responded to fans who criticized her for dating the people she "works" with, stating that dating someone on the same show as you is very different than dating someone you see every day in an office.
"I can see that, it is a little weird," she admitted. "I used to work in an office and I would never want to mess around with anyone at my job. I have to see them everyday and that's a recipe for disaster. But these people [on the show] I only see them at reunions so it's kind of different.
Bri insisted that she is done dating people within the 'Teen Mom' world.
"I'm never dating a cast member or crew member ever again, scout's honor. I learned my lessons," she said.
On why she feels like Chris Lopez used her: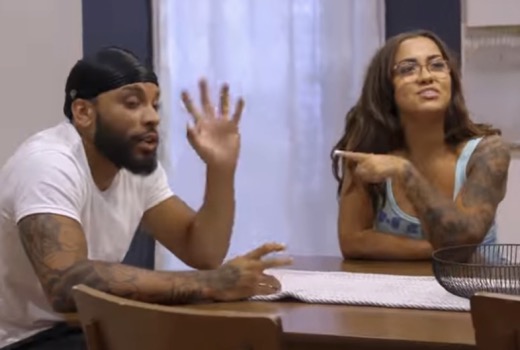 Briana has denied that she ever hooked up with Chris–whom Kail shares two sons with. However, 'Teen Mom 2′ fans watched as she met up with him and appeared on his podcast.
During her Live, Briana said she feels that Chris probably used her, too.
"Now that I look back on it, I was used by a few people to get back [at Kail]," she said while discussing going on Chris' podcast. "…now I know better. I know what you're up to."
RELATED STORY: 'Teen Mom' News Pile: Briana DeJesus Reveals That She's Planning to Move To Texas; Corey Simms Reveals His Dad's Awkward Sex Advice & More