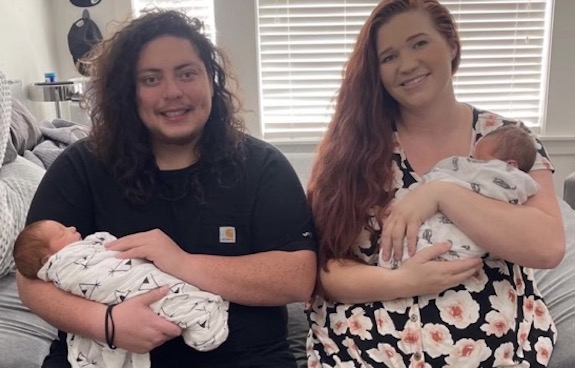 The Padron twins have arrived!
Mykelti Brown, daughter of Sister Wives stars Kody and Christine Brown, welcomed twin boys this week with husband Tony Padron.
Mykelti and Tony chose the names Archer Banks and Ace McCordon for their sons, who were born November 17 after Mykelti was induced. Archer arrived at 10:54 a.m. and weighed 6.15 lbs, and Ace made his debut two minutes later, weighing 6.8 lbs.
"I'm so happy my boys are finally here and we're all doing well," Mykelti told People.
"I'm glad my sons have finally come to play," Tony added.
Archer and Ace join big sister Avalon Asa, who was born in April 2021.
Mykelti and Tony announced in June that they were expecting twins, and while sharing photos from their gender reveal party in August, Mykelti revealed she was due December 1, but she and Tony were expecting the boys to make their arrival before Thanksgiving.
In a series of photos shared by the couple with TLC, Mykelti and Tony showed off their new additions, revealing that Christine has already met her grandsons and so has her former sister wife Robyn Brown, who remains married to Kody.
Mykelti gave birth in a hospital this time, unlike her birth with Avalon, which took place at home. The photos showed both Christine and Robyn visiting the babies while in the hospital. Kody, however, was not seen in any of the pictures.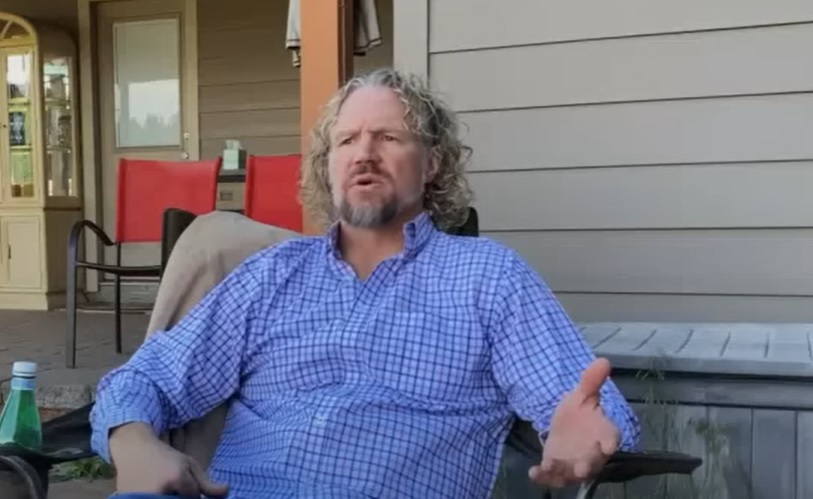 On Sunday's episode of 'Sister Wives,' viewers saw Mykelti and Tony spending time at Robyn and Kody's house in Flagstaff, Arizona, prior to helping Christine move to Utah. Despite the ongoing tension among Christine and Kody (and Robyn and Meri), Mykelti explained that she and Tony have always been very close to Robyn.
During her visit, Mykelti also assured Robyn that she would always be a "grandma" to her and Tony's kids.
Archer and Ace are Kody's fourth and fifth grandchildren, though No. 6 is due to arrive soon, as Kody and Janelle's daughter Maddie Brown is expecting her third child with husband Caleb Brush in February.
RELATED STORY: Kody Brown Says He Doesn't Want to See Ex Christine "Ever Again" & Calls Family Send-off "Demeaning" In Sneak Peek of Next 'Sister Wives' Episode
(Photos: Instagram; TLC)