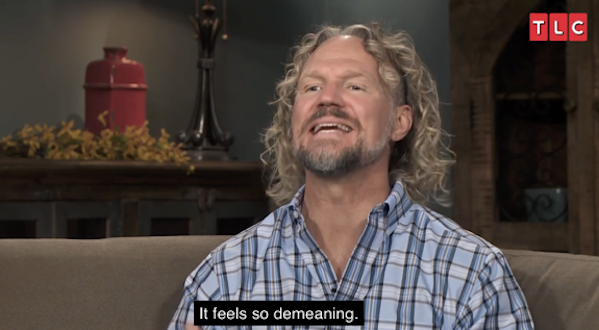 As Christine Brown prepares to say goodbye to both Arizona and her family on Sunday's episode of Sister Wives, Kody Brown continues to express his anger over his third wife's departure, calling the Brown family sendoff "demeaning."
On the last episode of 'Sister Wives,' viewers saw Kody drive off angrily after yelling at Christine following a tense discussion between the exes and Kody's remaining wives Meri, Janelle and Robyn. In spite of the chaotic way in which that conversation ended, Christine decides to have a small farewell gathering at her home before heading to Utah with daughter Truely. While Kody does show up to say his goodbyes, he claims the family sendoff feels wrong.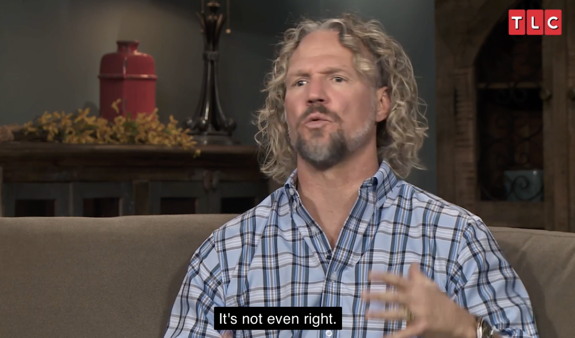 "There is such a strike to all my feelings and all the work that I've done for our family to come here to sort of have this family gathering and say goodbye, that is way off course for me. Way off the charts," Kody says in a clip from Sunday's episode shared by People. "It's not even right. It feels so demeaning."
Kody goes on to say that he's "in sort of this weird place where I'm thinking I don't want to see Christine ever again."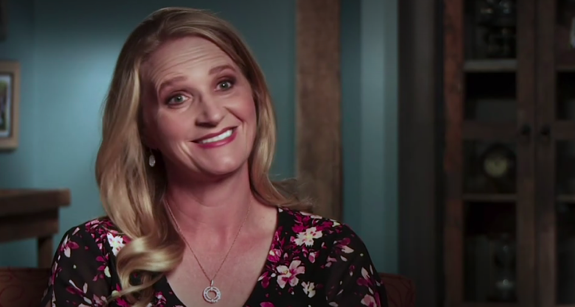 "I don't want to think about her," he continues. "I don't want to drive past this house ever again and mourn this. I don't want to sit and be in this place again. I don't want to deal with this at all."
As the clip goes on, Meri explains that she technically isn't at Christine's farewell gathering because she's out of town; however, she doesn't appear to be very upset about missing out, given her fractured friendship with Christine.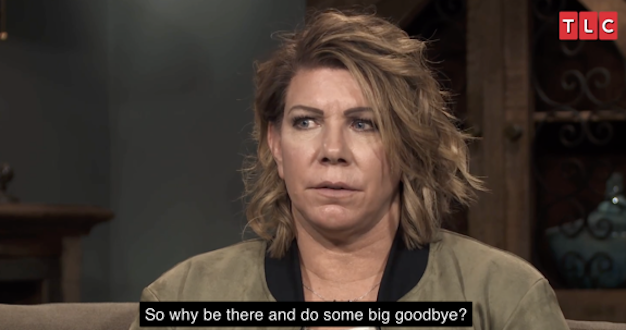 "I don't know how weird it would have been if I was [there] knowing that she really wasn't interested in having a relationship with me," Meri says. "So, why be there and do some big goodbye?"
While Kody and Meri (and Robyn) grapple with Christine's decision to leave, Kody and Janelle's son Gabe reveals he's "not really sad" about Christine leaving Kody, but is "really sad" about her moving.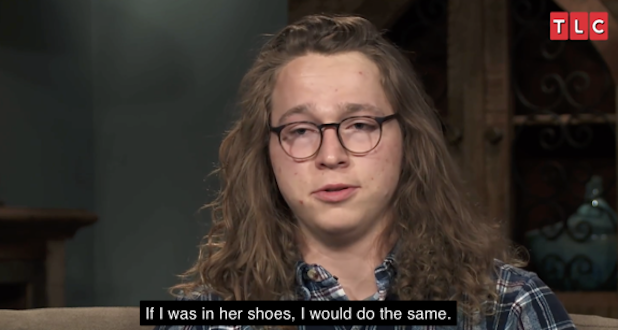 "I'm not gonna, like, sit here and blame her for doing it," Gabe says. "If I was in her shoes, I would do the same."
Meanwhile, Kody and Christine's daughter Mykelti and Mykelti's husband, Tony Padron, show up to support Christine–- and, according to Kody, "affirm that the family is still a family"–- but even they can't ignore the family tension.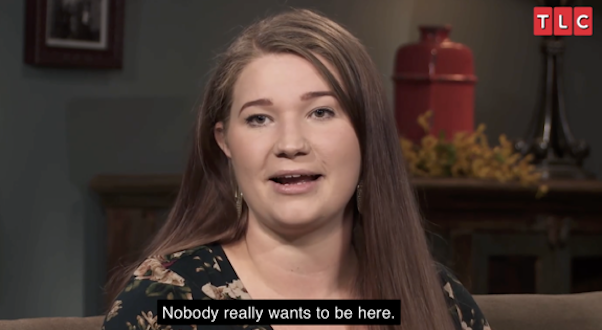 "It's awkward outside," Mykelti says. "It's weird. It's intense. Nobody really wants to be here. Dad doesn't want to be here, Robyn doesn't want to be here, mom doesn't want to be here.
"It's weird," she continues. "It's intense and it's uncomfortable."
"…and thick," Tony adds.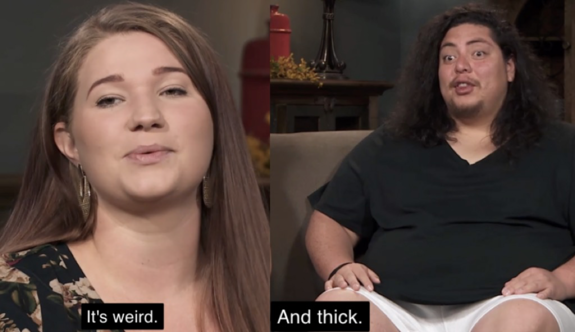 New episodes of 'Sister Wives' air Sundays at 10 p.m. ET on TLC.
RELATED STORY: 'Sister Wives' Fans Get Angry After Kody & Robyn Brown's Controversial Parenting Choices Are Exposed In Bonus Clip
(Photos: TLC)