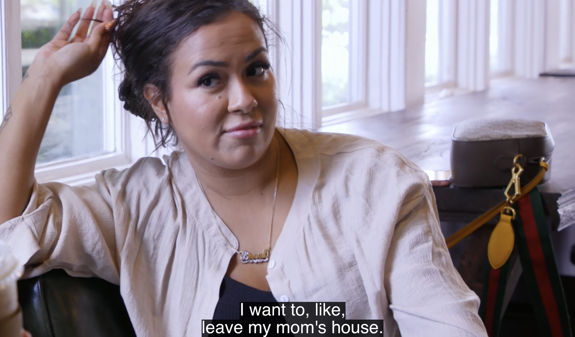 From giving (awkward) sex advice to giving an explanation for poor driving, it's been another busy week for the stars/former stars of the Teen Mom franchise! In an effort to bring you up-to-date on the latest Teen Mom OG, Teen Mom: The Next Chapter and Teen Mom 2 news, The Ashley brings you the Teen Mom News Pile.
Here are some of the major (and minor but interesting) 'Teen Mom'-related things that happened over the last few days…
Briana DeJesus Reveals That She Is Planning to Move To Texas Soon; Gives An Update On Her Love Life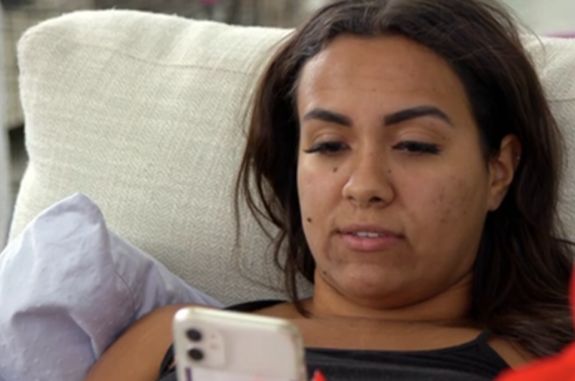 Not long after moving into her new home in Florida, Briana says she's soon to be on the move again!
The former 'Teen Mom 2' star went Live on Instagram on Friday to discuss her future. As fans know, Briana moved into a new home in Florida after gifting the first townhome she purchased to her mother, Roxanne DeJesus. Now, Bri claims she is considering moving again— this time to the Lone Star State!
"My new place is coming together really well, but I don't think I'm going to stay there much longer," Briana said before revealing her big moving plan.
"I think I'm ready to buy another home, and I'm looking at homes in Texas…"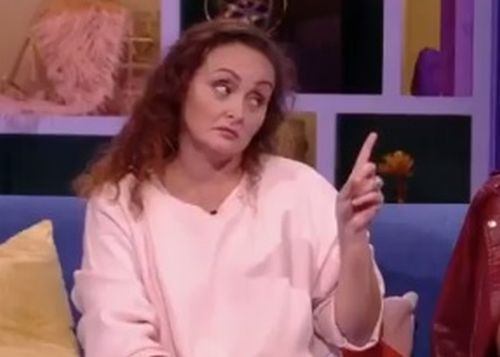 "I was looking in San Antonio and I saw some really nice houses that are in my budget," Briana said, adding that she will actually be in Texas for a upcoming cruise, so she plans to stay there a few extra days to look at houses she's found online. And— she will apparently be going down there with cash in-hand, ready to lock something down!
"I really like most of [the houses I've seen online] so I may just go check it out and put a down payment. I think that's the plan," she said.
Briana also confirmed that she has no special Javi man in her life at the moment. (She and her last boyfriend, Bobby Scott— who was a former 'Teen Mom' security guard— broke things off not too long ago.)
"I'm single. I am single and I am not ready to mingle," Briana said. "I want to stay single for quite some time. I don't think I ever gave myself time to be single, I think I jumped into situations pretty quickly without reevaluating the situation.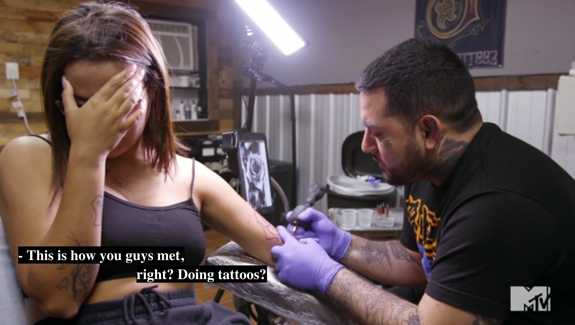 "I feel like I fall in love with people's potential and not necessarily them as a person," she continued. "I also think I need to heal…and I think I need to take care of myself first before I jump into anything else. So, that's where I'm at currently."
Corey Simms Tells Leah Messer the NSFW Advice His Dad Once Gave Him To Prevent Pregnancy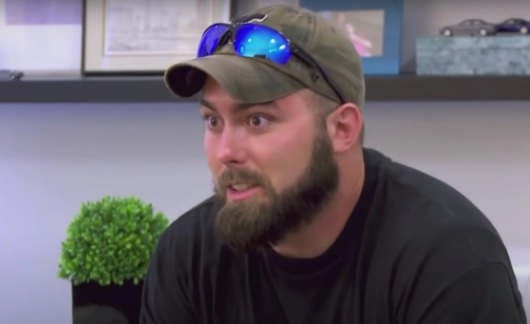 Leah's ex-husband (well, one of them anyway) made an unexpected return to the 'Teen Mom' franchise recently. Corey– the father of Leah's twins— appeared on an episode of 'Girls Night In' alongside Leah and her (now ex-) fiance, Jaylan Mobley. As if sitting between two men you've boinked isn't awkward enough, good ol' Corey Tyler decided to up the awkward factor by telling a very NSFW story.
Corey crushed a beer (while also crushing any chance that this segment would be somewhat comfortable) as he regaled Leah and Jaylan with a tale about the "birds and the bees" talk his father, Jeff Simms, gave him when he was a teenager.
While the trio watched an episode of 'Teen Mom OG,' Leah mentioned that pregnancy prevention and safe sex are discussed more now than they were when teen Leah and Corey were knockin' boots in the back of Corey's truck back 'er in the holler.
"I think we talk about safe sex now more than we did before, whether it's condoms or birth control," Leah said. "We definitely talk about it more in 2022 than we did in 2009 when the twins were born. I didn't have any talks with my parents."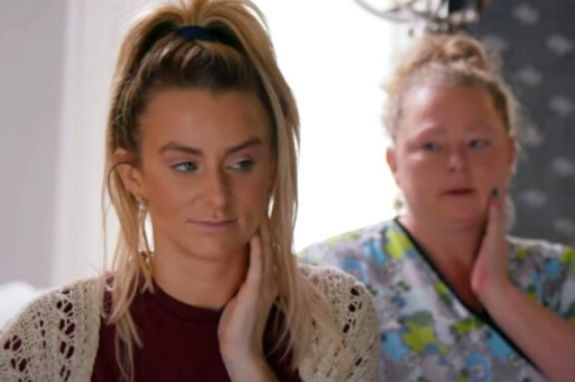 Corey stated that his dad did talk to him about preventing pregnancy, although clearly the talk wasn't very effective. (Corey and Leah's twin daughters were born when Corey was 19 and Leah was 17.)
Corey then told Leah and Jaylan the "tip" his father gave him to prevent getting a girl pregnant.
"Dad said, 'She can't get pregnant in the mouth, son.' And that was it," Corey told a shocked Leah.
He added that he will not be repeating his dad's words to his own kids.
"I would never say that to Ali and Aleeah," Corey said.
During the segment Corey also revealed that he was "tricked" into appearing on 'Girls Night In,' because he didn't realize the contract he was signing to appear on the show was for him, not his daughters.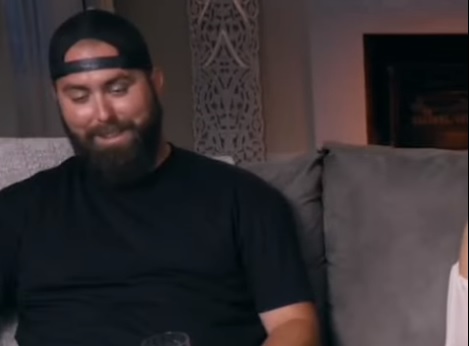 "I thought I signed the contract for the girls to do 'Girls' Night In' is what I thought," Corey said.
"And you signed for you?" Leah said. "They tricked your ass."
"I didn't know. I thought it was for the twins," Corey revealed. "I didn't know it was for me. Yeah. They got me good. So here I am."
Farrah Abraham Blames Her Poor Driving Skills on Medical Diagnosis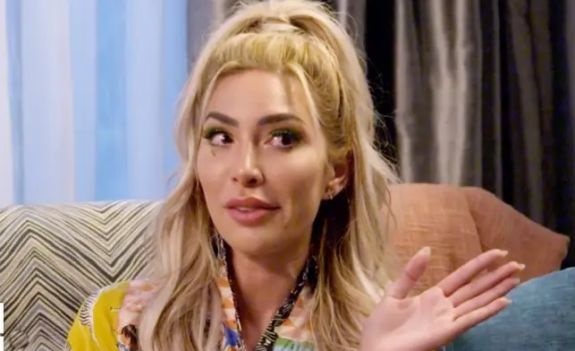 Former 'Teen Mom OG' star Farrah Abraham took to social media Wednesday to reveal a new medical diagnosis( and a classic "Farrah Speak" explanation) on how said-diagnosis has affected both her ability to drive and her Animorphs-adjacent appearance.
Farrah announced her latest medical diagnosis on social media (where else?!) by posting a side-by-side photo of her original face/Iowa drivers license and her most recent mug/Texas license.
"To see the me that had to take her drivers test over 4x because I didn't know that mental struggles were separate from physical," she captioned the nonsensical Instagram post.
Farrah went on to ramble claim that she previously thought she was a "late bloomer," but now understands that she had ptosis– a treatable condition described as a drooping of the eyelid, which can occur in both children and adults. According to In Touch Weekly, Farrah has seemingly resolved her ptosis problem, though it's unclear as to what method of treatment she used to do so.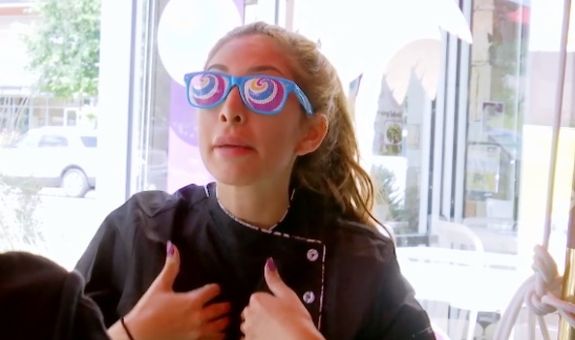 Treatments for ptosis can range from use of daily eye drops to surgery– the latter of which Farrah is known to be a big proponent.
Coincidentally, days before Farrah revealed her ptosis condition, she posted a shocking selfie in front of her Christmas tree that left a lot of 'Teen Mom' fans questioning whether Farrah had recently undergone yet another cosmetic procedure, as she appeared to have made changes to her face. Again.
Though Farrah has not opened up about her particular ptosis treatment method, she claims that she's now able to help her daughter, Sophia, "study for her own first drivers test."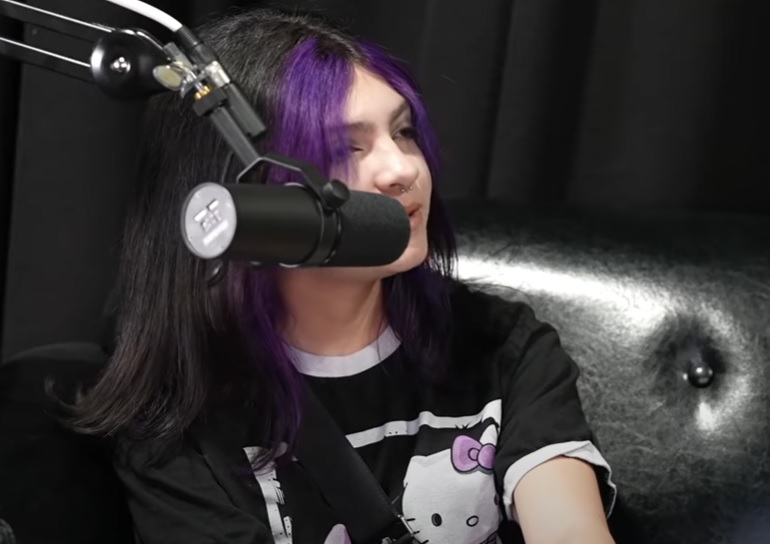 "I just love I have the education and words," she continued. "I can now see not only in me but others dna differences within shining outward. I love knowing I can help me and others."
We're glad Farrah has "words" because after trying to decipher that post, we have none.
'Teen Mom: The Next Chapter' and 'Teen Mom: Girls Night In' Continue To Deliver Terrible Ratings.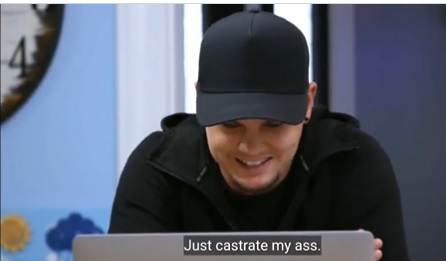 Despite MTV's best efforts, it seems that fans of 'Teen Mom' just aren't feeling the newest additions to the franchise, Teen Mom: The Next Chapter and Teen Mom: Girls Night In.
According to ShowBuzzDaily, 'The Next Chapter' kicked off the month of November with an episode that brought in 246,000 live viewers, finishing No. 28 among the Top Original Cable Telecasts for the night–- and things have only gotten worse since then.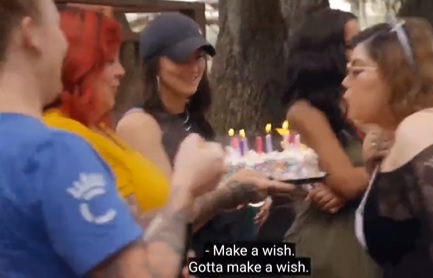 The November 8 episode–- which, to be fair, did air on Election Night in the United States–- didn't even crack the Top 50, coming in at No. 51 with 310,000 live viewers. Things got even worse for 'Next Chapter' this week, when it dropped to No. 55 and only had 253,000 live viewers tuning in to watch the cast walk through urine-drenched homes and/or obsess over their upcoming weddings.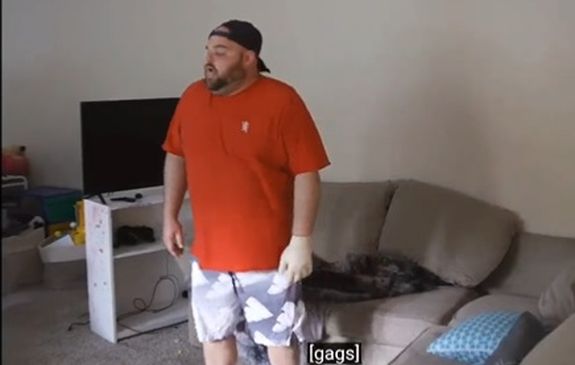 While 'The Next Chapter' ratings are certainly nothing to brag about, even fewer people are tuning in to watch 'Girls Night In'– the franchise's knockoff take on 90 Day Fiance: Pillow Talk.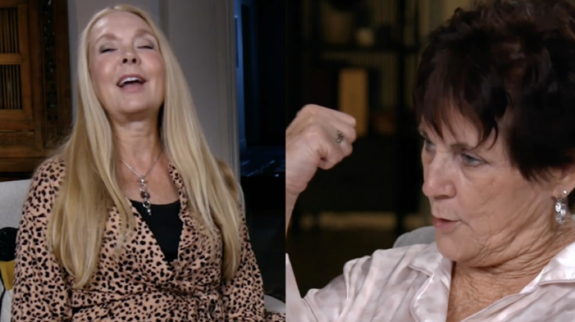 A mere 161,000 live viewers watched the November 1 episode of 'Girls Night In,' earning the series the No. 65 spot for the night, and by the following week, viewership had fallen to just 115,000 live viewers, with the series failing to even crack the Top 100, coming in at No. 106.
Things improved, albeit slightly, during this week's episode, which brought in 135,000 live viewers. The episode also helped the series reclaim a spot in the Top 100 shows for the night, though it landed at No. 96.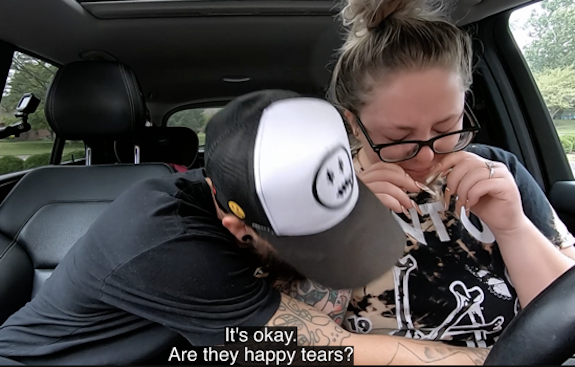 As The Ashley previously reported, despite the series premiere being one of the least-watched episodes in 'Teen Mom' franchise history, 'The Next Chapter' viewership was actually on the rise by Episode 4, finishing in the No. 17 after failing to crack the Top 50 right out of the gate.
To catch up on more recent 'Teen Mom' news, click here!
(Photos: MTV; Instagram)