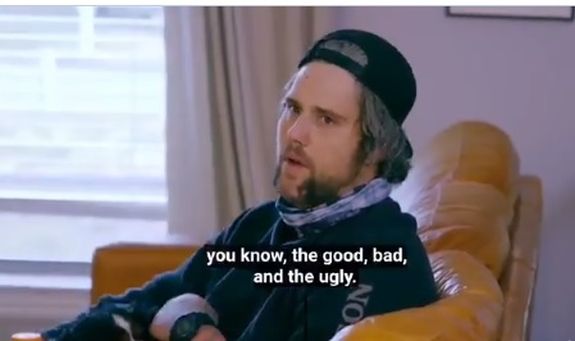 Ryan Edwards was arrested on Friday and charged with harassment, possession of controlled substance(s) and possession of drug paraphernalia. The former Teen Mom OG dad is now out of jail, and the details surrounding his arrest are beginning to trickle in.
According to the arrest affidavit— first obtained by The Sun—and later secured by The Ashley—Ryan had a glass pipe and two baggies of white powder on him at the time of his arrest Friday.
"After placing Mr. Edwards in my vehicle, I searched the inside of his wallet and located a glass pipe and two baggies of white powder," the arresting officer wrote in the arrest affidavit.
The officer noted in the report that the substances in the baggies appeared to be heroin and cocaine.
"One baggie appeared to be very white, more consistent with cocaine, while the other appeared slightly darker, more consistent with heroin," the officer wrote, adding that the drugs weighed 1.8 grams in total and are being sent for testing.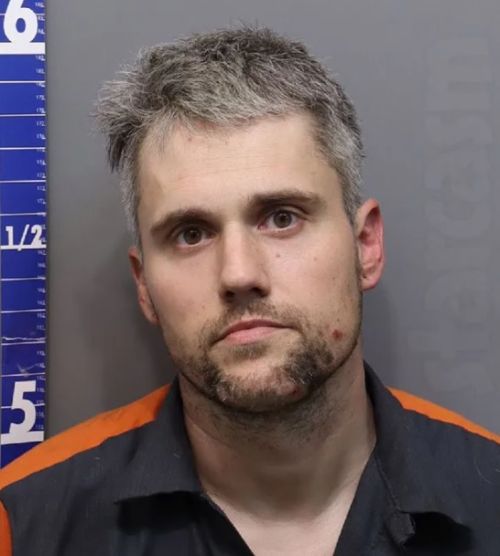 According to the arrest affidavit, Ryan is not currently on probation.
As The Ashley previously reported, Ryan's wife Mackenzie took out an order of protection against Ryan on February 8, after Ryan posted a revealing photo of her— as well as many cheating accusations and other vile things about her— to Instagram. Ryan violated that protective order on Thursday, prompting officers to go to Mackenzie and Ryan's home on Friday to arrest Ryan. Although they didn't find Ryan at the house, they did find that the house had "sustained considerable damage." (We can deduce that they believe the damage was done by Ryan.)
The cops then went to Ryan's work and arrested him for the harassment warrant and for violating the Order of Protection. When the cops searched Ryan, they allegedly found the pipe and bags of drugs on him.
(In case you're wondering, Ryan has been working for a heavy equipment manufacturer near his home.)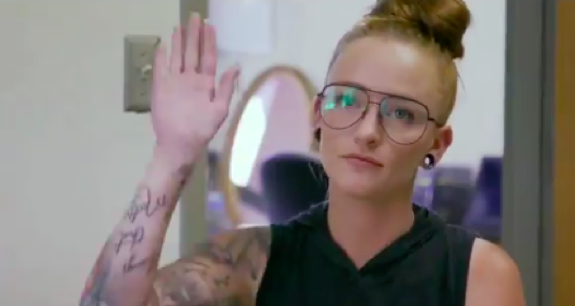 Ryan is currently facing three charges: Possession of Drug Paraphernalia, Possession of a Controlled Substance and Harassment. His next court date has been set for March 30.
As 'Teen Mom' fans know, Ryan has a long history of run-ins with the law and substance abuse. Days before his arrest, Ryan had been praised by Dr. Cheyenne Bryant— who worked with Ryan and his baby mama Maci Bookout after Teen Mom Family Reunion— for taking big strides in rebuilding his relationship with his oldest son, Bentley. (He also shares two younger children with Mackenzie.)
Neither Maci nor Mackenzie have publicly spoken out about Ryan's arrest or charges.
RELATED STORY: 'Teen Mom' Dad Ryan Edwards Arrested For Violating Protective Order Filed By His Wife Mackenzie; Allegedly Had Drugs On Him At Time of Arrest
(Photos: MTV; Hamilton County Sheriffs Office)