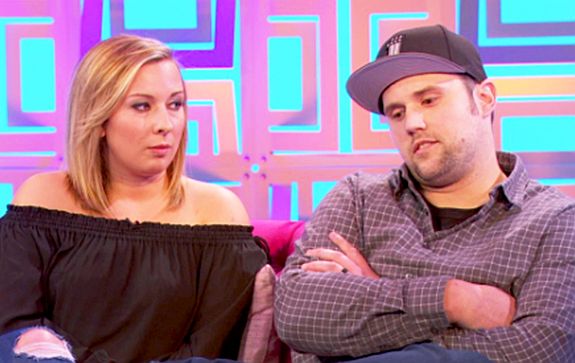 From slamming their spouse on 'The Gram, to calling out old co-workers, it's been another busy week for the stars/former stars of the Teen Mom franchise! In an effort to bring you up-to-date on the latest 16 and Pregnant, Teen Mom OG and Teen Mom 2 news, The Ashley brings you the Teen Mom News Pile.
Here are some of the major (and minor but interesting) 'Teen Mom'-related things that happened over the last few days…
Ryan Edwards Blasts His Wife Mackenzie on Social Media Again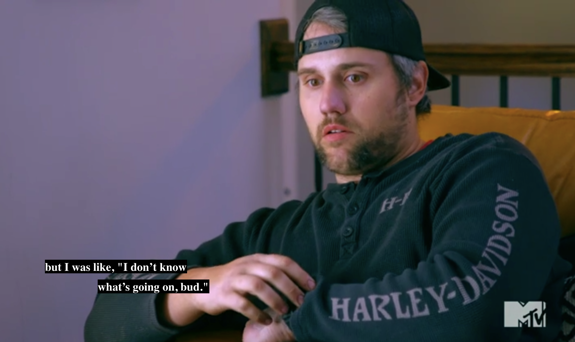 Just over a week after Ryan "took back" cheating accusations he made on Instagram about his wife, Mackenzie, the former 'Teen Mom OG' dad is doubling down and seemingly calling her out again.
On Thursday, Ryan randomly posted a photo of a woman (who appears to be Mackenzie, based on the fact that the woman in the photo has a wedding ring that looks identical to Mack's). The woman– whose face doesn't appear in the photo— is shown wearing a leather jacket with seemingly nothing underneath. In the caption of the post, Ryan made some very unsavory remarks about his wife.
"If you guys have never seen a spineless sl*t this is one," Ryan wrote. "They take your money sleep with anything that looks at them. But they must have a wife to. God what a joke. It's sad really."
View this post on Instagram
While Ryan appeared to be trying to rally the 'Teen Mom' troops to side with him, his plan didn't work, as the majority of the comments left on the post slammed Ryan for running to social media to air the dirty laundry. Others accused Ryan of relapsing on drugs.
"Come on now," one person wrote. "She's the mother of your children. Have some respect."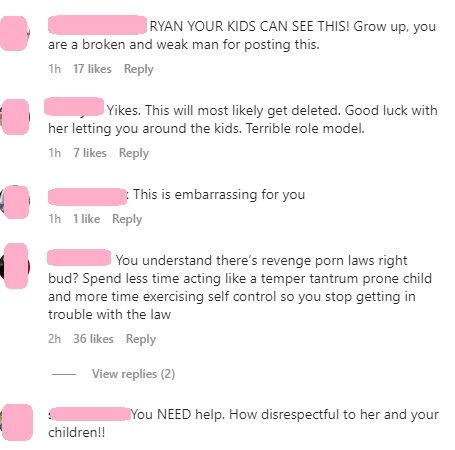 As The Ashley previously reported, Ryan blasted Mack in late January on Instagram, accusing her of cheating and stating that he planned to file for divorce. Two days later, though, he tried to recant his statements, telling The Sun that he and Mackenzie had worked things out and that he regrets making the accusations against her.
"I was wrong," Ryan told the site. "She isn't that kind of person. For a relationship, it's a work in progress."
Mackenzie has yet to comment on Ryan's latest post, which remains online as of press time.
Jenelle Evans Implies Briana DeJesus Helped MTV Trick Her Into Appearing on 'Teen Mom' Again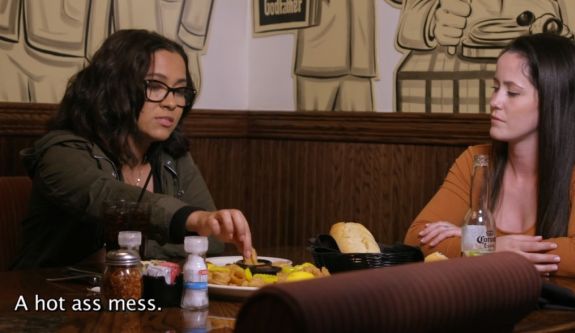 Jenelle made an appearance on 'Teen Mom: The Next Chapter' last year when she attended Briana DeJesus' "Lawsuit Victory" party, but now the former 'Teen Mom 2' star is calling Bri out for working with MTV to try to convince her to come back to the show.
In a new TikTok, Jenelle posted a video of Jersey Shore Family Vacation star Nicole "Snooki" Polizzi talking about how their show's producers tried to use her and the other 'Jersey Shore' girls to try to convince ex-cast member Sammi Giancola to make a guest appearance on 'Family Vacation,' despite Sammi making it very clear she had no interest in returning to the show.
"This is exactly how [the producers] reel you in," Jenelle said. "[They say], 'The fans want to see you!' As for me, I heard, 'This is important for your career. You should come and visit.' And when I said, 'Is it going to be filmed?" they were like, 'Yeah, it's going to be filmed.'
"I literally got told, 'Jenelle come on, this is important for your future. You know you want your job back!'" Jenelle claimed.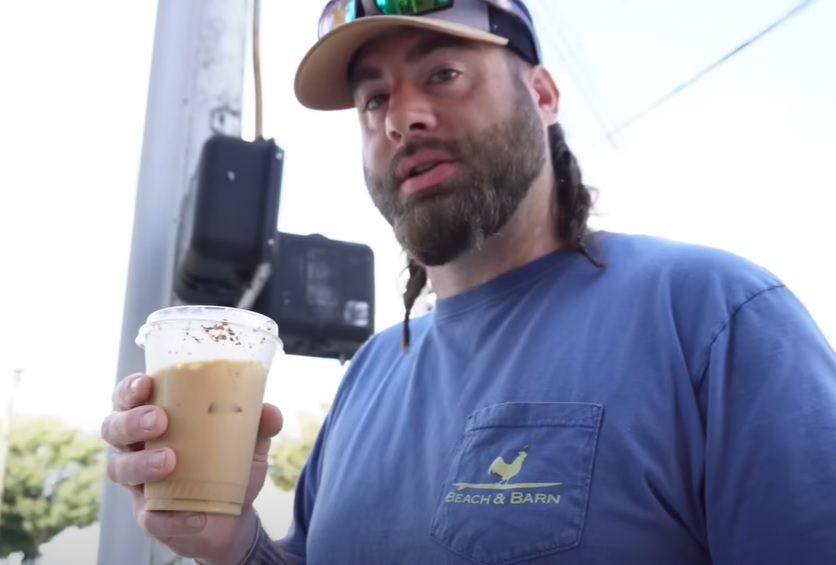 Jenelle then claimed that the producers will "use someone from the show, like a cast member" and invite her to things so that she will go and be filmed.
Jenelle didn't use anyone's name– although she insinuated in the comment section she was talking about Briana— but she claimed a cast member invited her to go on vacation last year with her and her mother. Jenelle said she declined after the cast member admitted the "vacation" was being filmed for the show.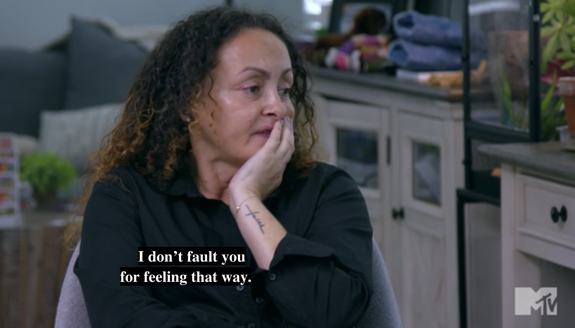 In the comment section, someone wrote that everyone knows she's talking about Briana, to which Jenelle responded with a sly-faced emoji. When someone else posted that it was shady of a fellow cast member to participate in this type of trickery, Jenelle stated that, "I think she was following what she was told."
Mackenzie McKee's Son Says He's Being Bullied Because of His Mom's TikTok Posts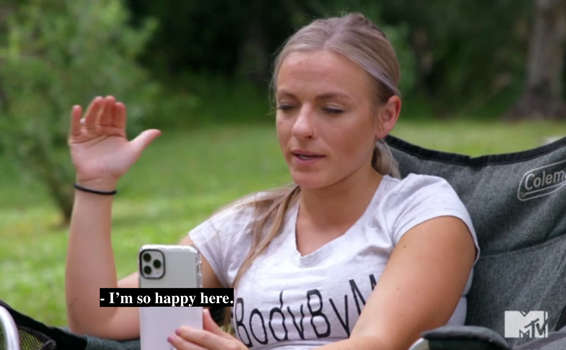 Former 'Teen Mom OG' star Mackenzie McKee has received plenty of criticism for her social media over the years, but now the complaints are coming from someone very close to her: her 11-year-old son Gannon.
While Mack was Live on TikTok, her son announced that his peers have started using Mackenzie's TikTok content as ammunition to bully him.
Gannon told his mom that her actions are causing him to be teased at school. The conversation was recently reposted on Reddit.
From TM_Chatter, Mackenzie ignoring her son while he tells her kids at school are making fun of him because of her social media from TeenMomOGandTeenMom2
At one point in the clip, Gannon can be heard telling his mom that he doesn't like people from school seeing her on TikTok. Instead of wrapping up the live video or at the very least, not drawing further attention to her son, Mackenzie doles out a message to her viewers.
"Ok, if you go to Gannon's school, get off [TikTok Live]," Mackenzie says, appearing rather annoyed by her son's complaints.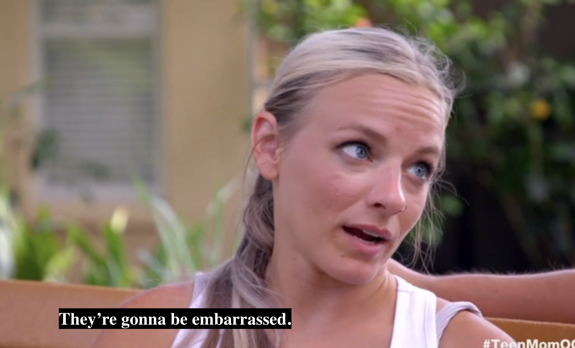 Gannon can then be heard in the background saying, "No!"– presumably begging his mom to stop talking about him (or the issue) on social media.
"No, they're making rumors about me that's not true," Gannon tells his mom.
Gannon goes on to tell his mom that he doesn't know what kind of rumors are being spread, he just knows people are talking about him.
"I don't know, they're just whispering into people's ears," he says.
"Because of TikTok?" Mackenzie asks, to which Gannon replies, "Yes."
Mackenzie seemingly tries (and fails) to defend her TikTok posting, reminding Gannon that all of his friends have the social media platform.
"I know … ," Gannon says.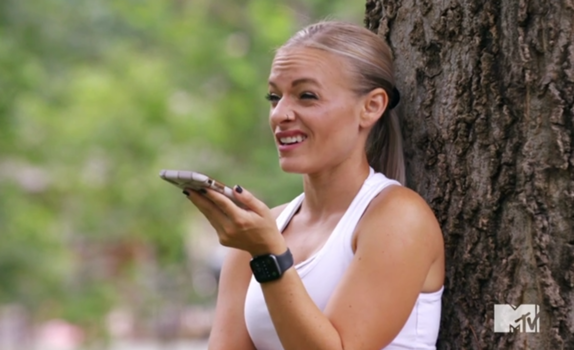 Imprisoned "16 and Pregnant" Star Lori Wickelhaus Restarts Sex Offender Program After Being Kicked Out Months Earlier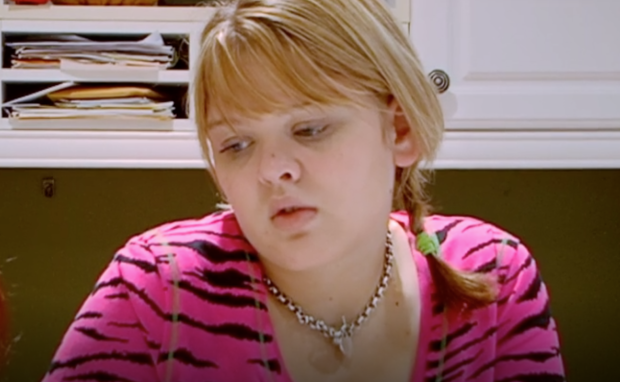 Lori Wickelhaus of "16 and Pregnant" Season 2 is currently serving time in federal prison for sex crimes against children, but things have not been going well for her behind bars. This week, The Sun reported that Lori (who placed her oldest son Aiden, for adoption during her 2010 episode) was kicked out of the sex offender program she is required to complete while in prison.
The site reported that Lori was booted from the two-year program in May 2022 for an "undisclosed reason." Because of this, she is now being required to restart the entire prison sex offender program.
As The Ashley previously told you, the 31-year-old–- who appeared on the same "16 and Pregnant" season as Leah Messer and Kail Lowry–- was sentenced in August 2021 to more than six in prison for child p0rnography charges. She pleaded guilty to her charges, which included 20 counts of "Possessing/viewing matter portraying a sexual performance by a minor."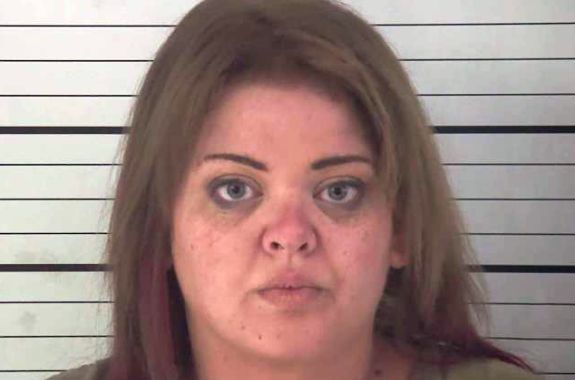 Lori was arrested in August 2020 for possession of child p0rnography and according to the police report from the arrest, the offending material was found on Lori's iPhone and laptop, with viewing dates listed at September 23, 2019 and December 18-19, 2019.
Lori's arrest occurred after Campbell County's police department received a Cybertip from the Kentucky State Police Internet Crimes Against Children Task Force.
In addition to the two-year prison sex offender program she is attending, Lori is also reportedly completing college programs.
She is scheduled to be released from prison December 26, 2027.
Lori's appearance has changed significantly since she entered prison. In her latest mugshot, Lori is seen with her hair cut very short and smiling for the cameras.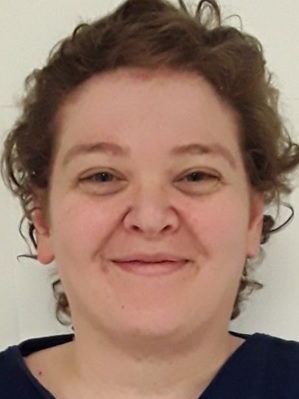 To catch up on more recent 'Teen Mom' news, click here!
(Photos: MTV; Instagram; BOP; Reddit.)