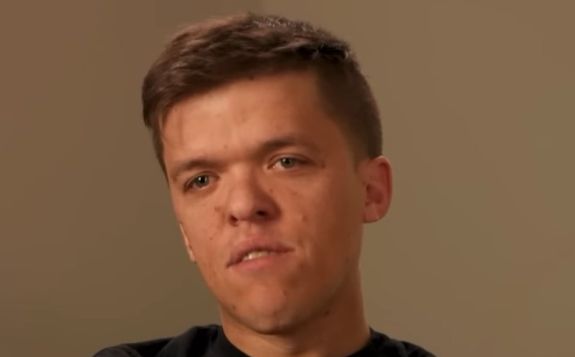 Zach Roloff is currently in recovery after having to undergo emergency brain surgery on Wednesday.
Tori informed fans that the Little People Big World star had to have the unexpected surgery to revise his existing brain shunt. She later updated fans on social media to let them know that Zach came out of the surgery OK.
"It's been a scary 72 hours but he is doing well and recovering!" Tori wrote on Instagram on Thursday in the caption of several photos of Zach at the hospital. "Thank you so much to everyone for the prayers that you have covered us in. We feel them! We are so incredibly blessed by our neurosurgeon team and their attentiveness to Zach's needs!"
"…I'm here praying that Zach's recovery is quick and easy and that this will be our answered prayers to relieving his migraines! You're a freaking bad ass, Zach. You just had brain surgery… and handled it like a rockstar. I'm so proud of you," Tori wrote.
View this post on Instagram
Zach's father, Matt, took to Facebook on Thursday to let fans know that, despite the fact that he's currently vacationing on a cruise ship, the Roloffs are all keeping each other informed on Zach's condition.
"Family has been in constant contact and communication," Matt wrote on Facebook. "We are all praying for Zach as he undergoes a[n] important shunt revision. He's in good hands with Tori advocating tooth and nail for his best interest… all prayers up please for Zach's successful recovery."
According to the John Hopkins Medicine website, a shunt is a hollow tube put into a patient's brain to help drain cerebrospinal fluid, while also moving the fluid to a part of the body that can reabsorb it.
This is not the first time that Zach has had to undergo surgery on his shunt. During the first season of 'Little People Big World' in 2006, Zach had surgery to correct the shunt he had surgically implanted as a child. During that episode, Amy stated that it could be fatal if the pressure on the brain caused by fluid accumulation was not addressed.
Amy posted to Instagram Stories on Thursday to let her fans know that she is currently babysitting Zach and Tori's children so that Tori could be with Zach.
"You have to rise to the occasion and I was happy to be able to [babysit] for Zach and Tori," Amy told her followers. "…Zach is in the hospital, he has to go through some surgery and so we're just hoping and wishing for the best with lots of prayers. So if you feel like praying, I would so, so appreciate for their family. I'm a firm believer in the power of prayer, and the good Lord answers them."
RELATED STORY: How To Rent Roloff Farms: 'Little People Big World' Farmhouse Is Now Open For Short-Term Rentals; Matt Roloff Says Renters May Get to Work On the Farm
(Photos: TLC; Instagram)