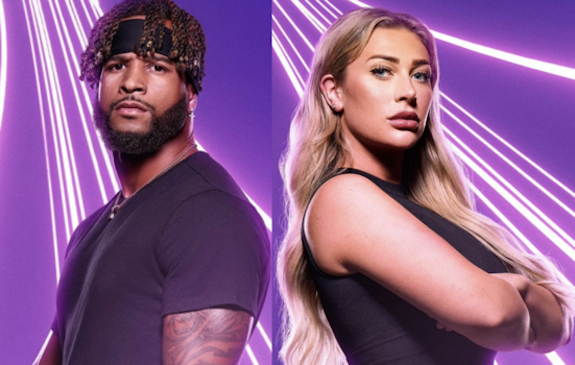 Olivia Kaiser found a cuddle buddy in Nelson Thomas during The Challenge: Ride or Dies and they seemed to be pretty tight. However, that romance fizzled quickly as soon as Nelly T got eliminated after three weeks in the house.
In a recent episode of the Death, Taxes, and Bananas podcast, Olivia revealed that she was starting to have doubts about Nelson even before he left, particularly after she saw a bit of his controlling side.
"That's something that I saw in the house… He would get angry about little things that I did – little red flags for me," Olivia said.
She recalled taking off Fessy Shafaat's shoes one night when he was drunk. They were all sharing a room and Fessy (who is currently trying to raise money to quit 'The Challenge') asked someone to take his shoes off.
"I literally went to take his boot off, just like kidding around, and [Nelly] freaked," Olivia shared.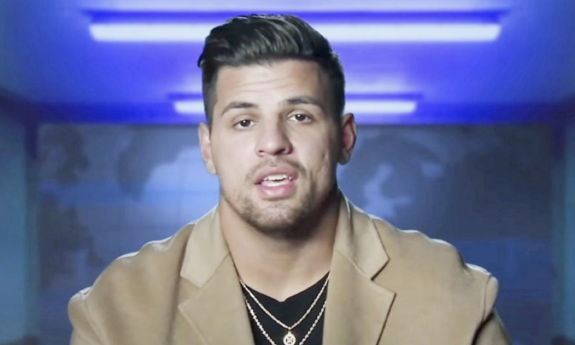 Olivia also revealed that Nelson wouldn't allow her to start an OnlyFans account, which was when she says she knew her relationship with him wasn't going to work. The incident happened five days before the 'Challenge' vet got sent home, according to Olivia.
After Nelson left, Olivia said she had three weeks to herself and realized she was "filling a void." She admitted on the podcast that she knew she was going to be single when she went home.
Unfortunately, Olivia went home sooner than she wanted to. In last week's episode, viewers saw her suffer not just one, but two major injuries.
She first cut her finger during a bola-throwing competition while running the final with her ride-or-die Horacio Gutiérrez. Then, in another unlucky moment, she accidentally launched a golf ball into her face in the following challenge.
The freak accident broke her face in five places, which ended her and Horacio's time on 'The Challenge.'
After getting sent home, Nelson wanted Olivia to fly directly to him. While she admitted that he probably didn't know the severity of her injuries at the time, she immediately put the brakes on a reunion.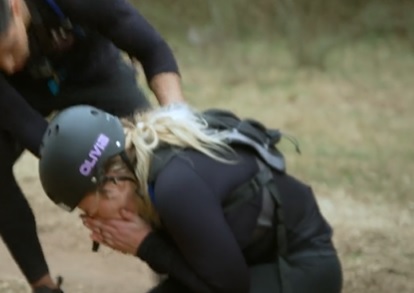 "I'm actually mentally not okay. I needed to go home and spend time away from everyone. I don't want you near me, I don't want you in my space. We don't know each other like that," she told Bananas.
At the time, Olivia knew Nelson was "madly in love" with her but unfortunately for him, she didn't reciprocate his feelings. She considered inviting him to Alaska for a hot minute but after thinking about it, she changed her mind.
Olivia then went to Hawaii with her sister, and claimed Nelson got upset about that.
"I just didn't like the way it was being handled, I guess," she admitted, going on to say that he "doesn't know boundaries" when it comes to getting upset.
"I don't think we can be friends, basically."
Olivia said was initially looking for "comfort and companionship" during her first season on 'The Challenge.' While she enjoyed her time with Nelson, she admitted, "I should have been more honest with him from the beginning instead of just pushing him [away] … I just didn't want to hurt him. I do care about him."
Nelson seemingly doesn't share Olivia's same sentiment as she revealed that he blocked her on Instagram.
Last month he admitted that Olivia broke his heart.
"You put yourself out there, and it's hard dating in the real life," Nelson shared on MTV's Official Challenge Podcast. "She was that rock for me at one point."
RELATED STORY: Fessy Shafaat Starts GoFundMe to Retire From 'The Challenge'; Says He'll Go Away for $1 Million
(Photos: MTV)