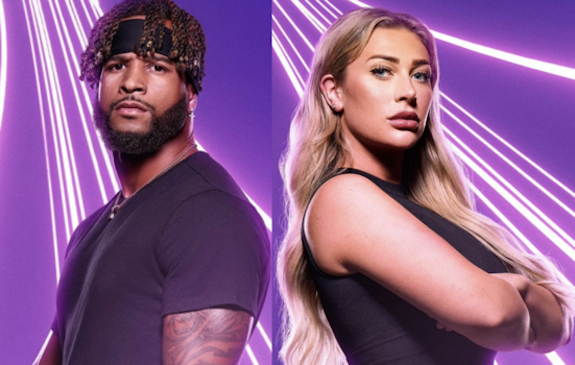 Nelson Thomas and Olivia Kaiser's romance on The Challenge: Ride or Dies looked promising, but unfortunately, it didn't make it past the season.
While Nelson was hopeful he and Olivia would go the distance, he recently revealed that she wasn't quite ready to get serious, which left him heartbroken.
Following the season, he shared on MTV's Official Challenge Podcast that he pursued Olivia outside of the show. He recalled how she called him and while he initially missed her phone call, she tried again and they spoke for two hours.
While the spark was still there for him, Nelson stated, "She just wasn't ready for what I was ready for. It was a timing thing … it got my heart broken."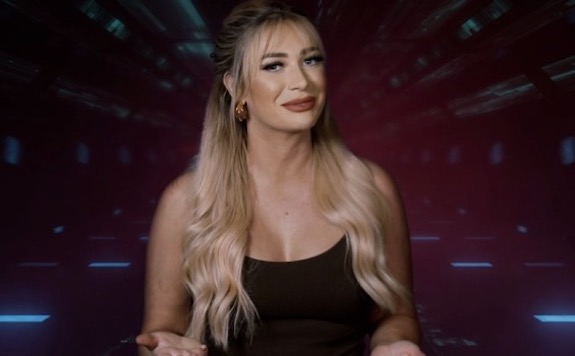 "You put yourself out there, and it's hard dating in the real life," he continued. "She was that rock for me at one point."
Nelson said that his first impression of Olivia was that she was a "party animal," due to him seeing her drinking with the other cast members on the plane ride to Argentina. However, he later got to know her during their first night out and he revealed that the two talked at the bar for hours.
"Going into the house, you don't know what's real or what's fake," he said. "This time I was so focused on the game, I wasn't having that."
However, Nelson ended up catching feelings for Olivia and said she changed how he played his game.
'The Challenge' fans may recall how Nelly T threw Olivia under the bus when he chose to save Fessy Shafaat over her during the elimination game after he picked the "Safe" dagger. Much to everyone's surprise, Olivia forgave Nelson pretty quickly.
"She understood what position I was in having to choose between her and my friend," he said. "And any woman to see that and respect the decision, like wow, the game didn't really matter to her, what mattered to her was me."
Unfortunately, Nelson's decision to save Fessy got him eliminated when the two eventually faced each other in the arena.
Still, there are no hard feelings between the two frenemies, as Nelson stated that he "didn't have revenge in [his] heart for Fessy no more."
As The Ashley previously told you, Olivia was on the November 9 episode of the Official Challenge Podcast, and though Olivia didn't provide a lot of details about her and Nelson's relationship at the time, she did tell listeners she had "friend-zoned" Nelly T.
"I was just honestly having fun," she said on the episode.
Nelson being sent home from 'The Challenge' and losing Olivia is a double whammy for him. Hopefully more details will be revealed during the 'Ride or Dies' reunion.
RELATED STORY: It's a Girl! 'The Challenge' Stars Jenna Compono & Zach Nichols Welcome Second Child
(Photos: MTV; Instagram)