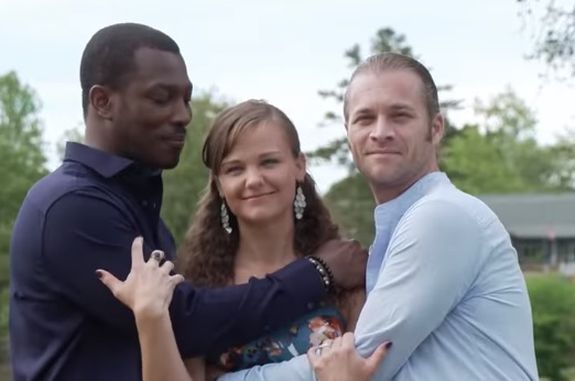 TLC is truly the oasis for shows about polygamy. From Sister Wives to Seeking Sister Wives, the network has no lack of shows about men with multiple spouses. However, the network's latest polygamy-themed offering is about to turn everything around: get ready for Seeking Brother Husband!
The network announced over the weekend that 'Seeking Brother Husband' will follow women who already have multiple husbands, as well as a couple who is considering joining the "fun" that is polygamy by adding additional men to their marriage.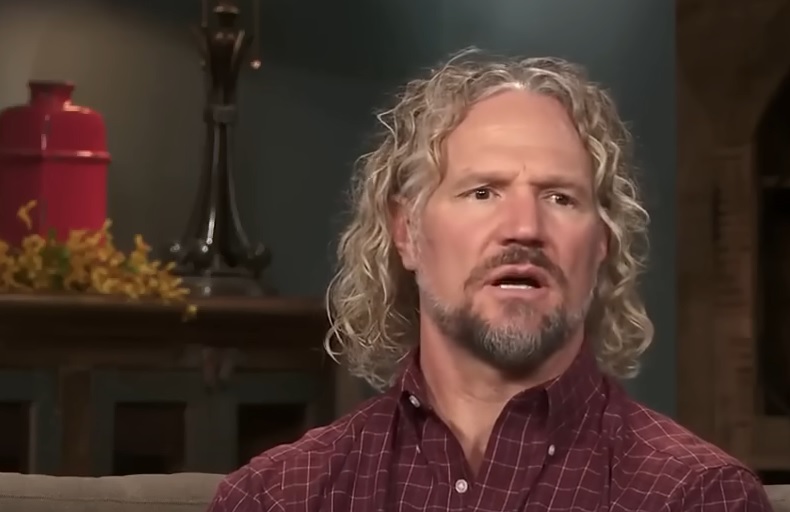 In the first trailer released on social media over the weekend, we get to meet the couples.
We first meet a woman whom The Ashley has discovered is named Kenya K. Stevens. (She has a business that helps couples transition to polyandry and is a well-known advocate of the practice.)
Kenya proudly proclaims that she has two husbands that love her but aren't allowed to have any additional partners of their own. (This appears to be a lie, though, as a look on Kenya's Instagram page tells us that one of her husbands– Carl Stevens Jr. –actually has another wife whom Kenya refers to as her "co-wife." Carl also has other partners.)
In another scene of the trailer, we find out that Kenya shares a room with her husband (whose name appears to be Tiger Moonstone…naturally), while Carl sleeps in his own room.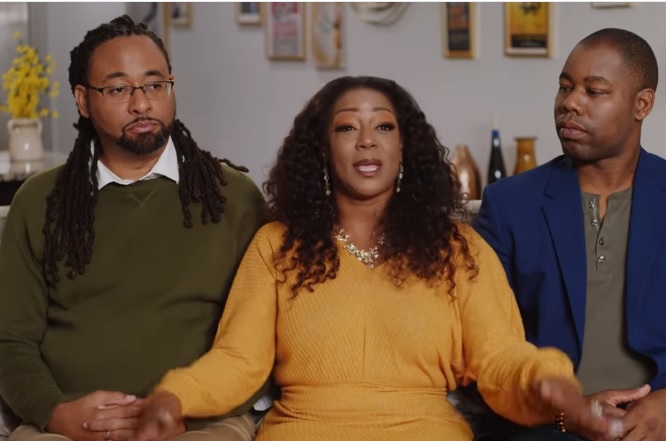 "To do this lifestyle successfully, you have to be willing to go outside your old comfort zones," Kenya says.
(On her Instagram, Kenya explains that she is legally married to Carl, but their "other partners are more business partners on paper.")
We also meet Kim, a woman who was married and then brought another man into the marriage.
"You were the first man I let my partner Kim be with," Kim's first husband tells her second, before explaining to the camera that he was "watching my partner fall for another man right before my eyes."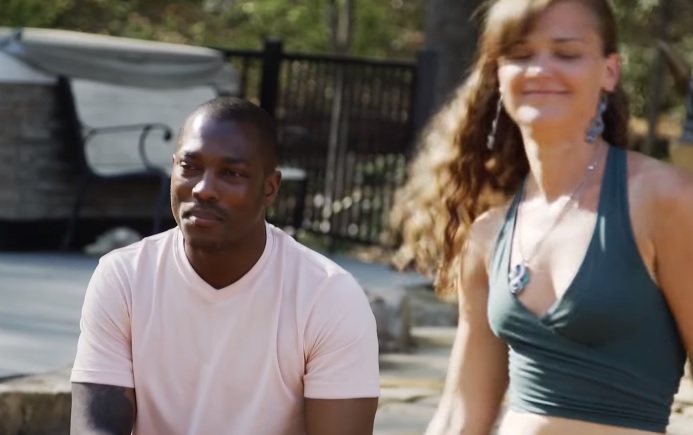 We then meet another woman, who appears to be playing with the idea of having three husbands.
One of the guys admits that sometimes it gets uncomfortable when he hears his lady going to the "boneyard" with one of her other lovers.
"I heard some noise in the basement, a little moaning, a little groaning," he tells us as his lady and another guy (whom we can assume was the source of said moaning and groaning), sit there awkwardly.
"S**t just got real!" she tells us.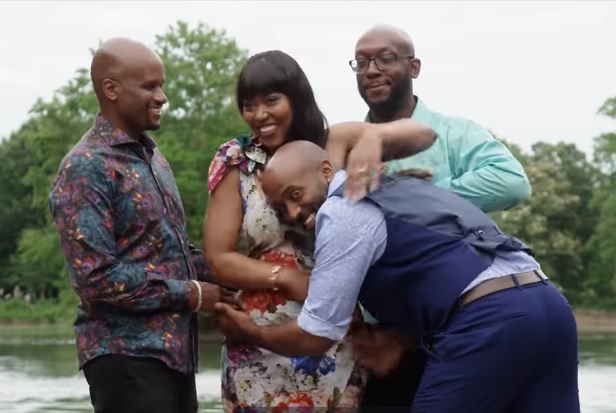 Things aren't all basement moans and double weddings, though. It appears that some of the participants are having trouble adjusting to the changing situations of their relationships.
"I didn't think I was going to be swapped out," one guy tells his wife, who insists he is not being swapped out.
Kenya gets mad when one of her husbands apparently brings up the idea of having yet another wedding. When she's not on-board, she gets called selfish.
The couple considering polygamy also faces some heat from their loved ones.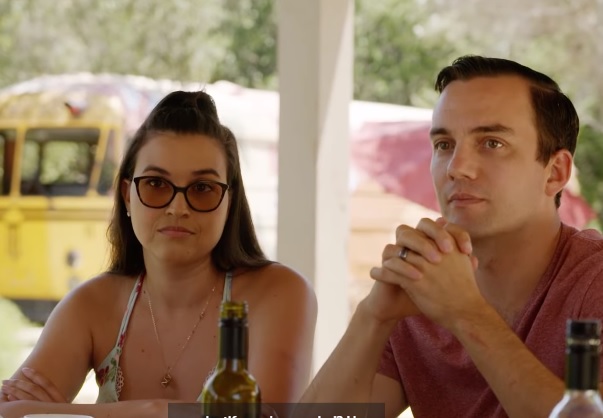 "How can you justify it? You're married. How can you go out with another person?" someone asks the wife.
Reactions to 'Seeking Brother Husband' were mixed after the trailer was posted to TLC's official Facebook page on Sunday night.
"I used to love TLC… but these shows keep getting worse," one person wrote.
"Just when you figure TLC couldn't get any lower at scraping the bottom of the barrel, they surprise you and find something underneath the barrel," someone else wrote.
Others were excited to finally see a show where the woman is the center of the relationship, after seeing TLC run shows about men with multiple partners.
"Finally! We get to see the other side of things, we've been watching men do this for years!" one person commented.
"Yaaaaas! It's ok for men 2 have multiple women but not the other way around.. FINALLY!" another person commented.
This is not the first time TLC did a show about a woman with multiple husbands. As you may remember, back in 2017, TLC aired Brother Husbands, a special (and TV pilot) about a "polyamorous" family. It starred Amanda Liston, who was married to husband Chad, as well as husband Jeremy Johnston. (Chad and Amanda were also featured on Engaged & Underage, an early MTV reality show about young marriage.) TLC chose not to turn the pilot into a full series.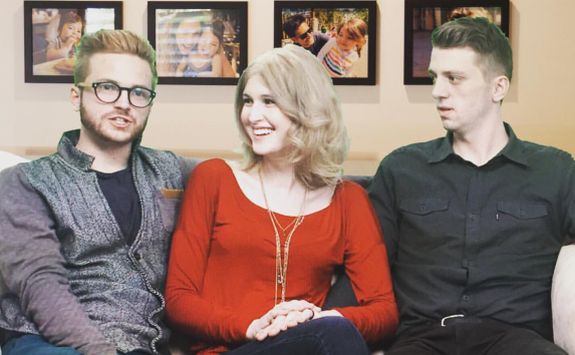 Sadly, the family has since broken up. Chad got remarried (to a man) in 2020, and Amanda and Jeremy are still together.
'Seeking Brother Husband' premieres in March on TLC.
Watch the first trailer below!
View this post on Instagram
RELATED STORY:'Sister Wives' Star Kody Brown Says He Wants To Fix His Relationship with Estranged Wife Janelle; Says It's Hard Because Janelle's Still Friends With His Ex Christine
(Photos: TLC)