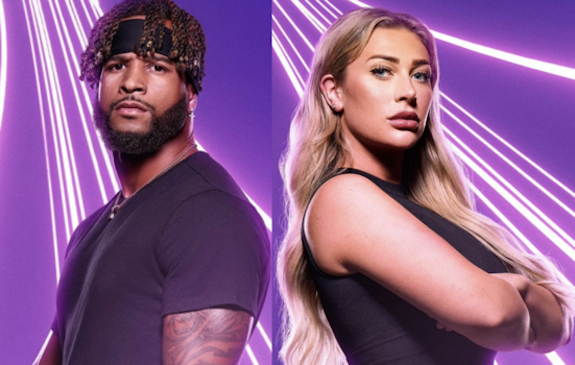 The relationship between Nelson Thomas and Olivia Kaiser from The Challenge: Ride or Dies bites the dust.
Many fans were wondering what would happen between the new couple, especially after Nelson failed to save Olivia in the arena. Well, according to Olivia, the pair are officially done.
During the November 29 episode of the Challenge Mania podcast, she divulged that things were fine during their time together in the house but their split happened after the show.
"I'm sure we'll talk about this at the reunion," she said. "I'm not sure what he's comfortable talking about, but I'll just leave it at I just didn't want a relationship or anything and he had real feelings for me and–- not that mine weren't real–- I was just honestly having fun."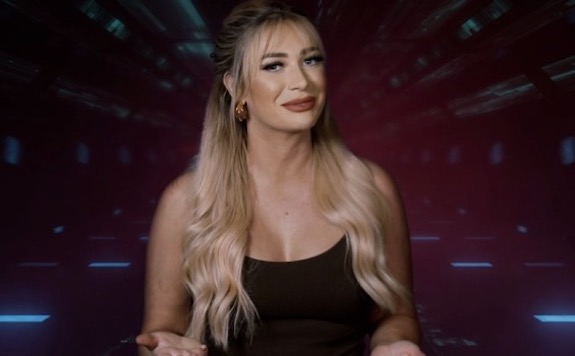 Olivia told the podcast hosts Derrick Kosinski and Scott Yager that she and Nelson were on "two different pages." She hinted that Nelson's feelings were much deeper than hers.
"Basically, I wanted to friend-zone it and he did not," she said.
Nelson was previously on Challenge Mania on November 14, and when asked about his relationship with Olivia, he simply replied, "No comment." He then went on to say, "Right now, my head's not in the right place to speak on that."
However, 'The Challenge' vet had nothing but kind words to say about Olivia. He praised the Love Island USA star as "one hell of an athlete," and someone with a "great heart" but was unwilling to talk about what went south between them.
Many fans of 'The Challenge' expected Olivia to give Nelson the boot after he chose to save Fessy Shafaat over Olivia when they were put into the elimination.
As Olivia and her partner, Horacio Guitiérrez– along with Fessy and his ride-or-die Moriah Jadea– pulled out the blank dagger, 'The Challenge' house watched in part horror/part glee when it was revealed that Nelson and Nurys Mateo had the safe dagger. What Nelson didn't want was to be put in a position where he'd have to save his frenemy Fessy or his new cuddle buddy Olivia.
Nelson ultimately chose to save Fessy and Moriah, putting Olivia and Horacio up against Jay Starrett and Michele Fitzgerald.
With help from 'The Challenge' contestants, Olivia and Horacio were able to beat Jay and Michele. Although Olivia was initially hurt that Nelson didn't save her team, she told cameras that she understood his gameplay and later joked, "He has a lot of making up to do!"
'The Challenge: Ride or Dies' airs Wednesdays on MTV.
RELATED STORY: Stephen Bear On Trial For Releasing Sex Tape of His Former Co-Star on 'The Challenge' Georgia Harrison: Here's What Happened On Day 1
(Photos: MTV; Instagram)