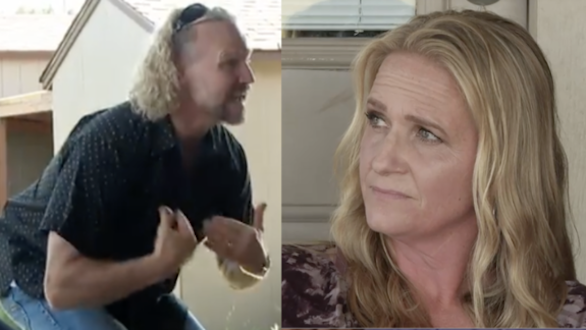 Christine Brown is opening about her split from Kody Brown and giving advice to anyone who may be a similar situation that she was. In a new podcast interview, Christine also revealed how she managed to stay surprisingly calm as Kody berated her during the infamous "knife in the kidneys" scene that aired last month on Sister Wives.
It's been more than a year since Kody and Christine (who was his third wife) confirmed they had split after more than 25 years together, and on the currently-airing season of the Brown's TLC series, viewers have watched the couple's breakup unfold, with Kody (rightfully) receiving a lot of criticism for the way he treated his former spouse.
On a recent episode of the podcast Reality Life with Kate Casey, Christine shared some insight as to what was going through her mind not only before she decided to leave Kody, but as the breakup was happening, too.
'Sister Wives' viewers have seen Christine be the recipient of multiple digs this season, courtesy of Kody, with the biggest blowup occurring on an episode that aired in November.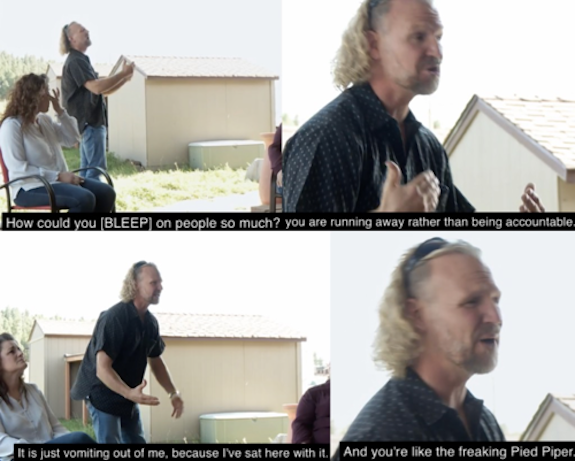 For those who didn't catch Kody's adult temper tantrum on TV, it followed a tense interaction among Kody, Christine and Kody's remaining wives Meri, Janelle and Robyn. During the conversation, Christine revealed to the group that her Arizona home had sold and that she would be moving to Utah in a matter of days. Before storming off like a child, Kody screamed a plethora of accusations and insults at Christine, all while Christine sat calmly, offering little to no rebuttal.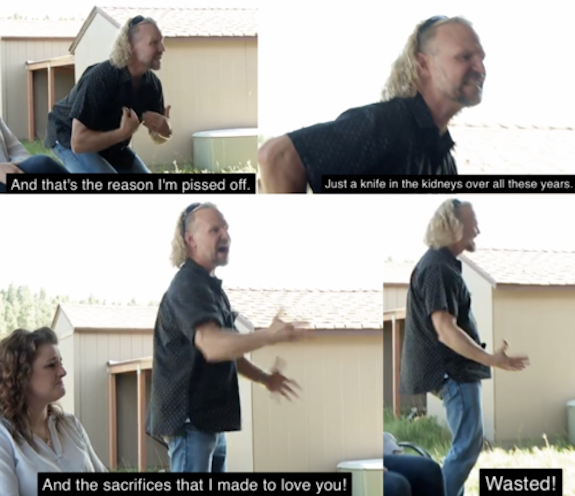 After the episode aired, many fans on social media expressed how impressed they were with Christine's ability to stay calm in such a tumultuous moment, to which Christine credits her ability to "tap into [her] core."
"I've been through some counseling to take care of it, hypnotherapy, to be completely honest," she said. "One of the things is you just put your feet firmly on the ground and I would take a deep breath and get grounded again, and I would get in touch with my core again. And I'd say, 'OK, what do I want for my life? And what do I want for my children's lives?' It doesn't matter what he says. It doesn't matter. At my core, I am making the right choice for me and my children? And I would just tap into my core."
Christine also noted that she didn't see anything good coming from her responding to Kody's tantrums with yelling and screaming of her own.
"I could stand up and yell and scream but is that going to do anybody any good? No," she continued. "All I can do is tap inside and move forward. So that's what I did. I just took a deep breath and thought, 'Eh, that's just not really me to respond [to Kody's rants] by yelling and throwing a fit.' That's just not who I am. I'm not going to go out like that."
Christine has also received a lot of praise throughout the last year for leaving such a toxic marriage, with many 'Sister Wives' fans claiming they've been empowered by her decision. As for Christine, she said she just wanted to make sure she left her marriage "with grace."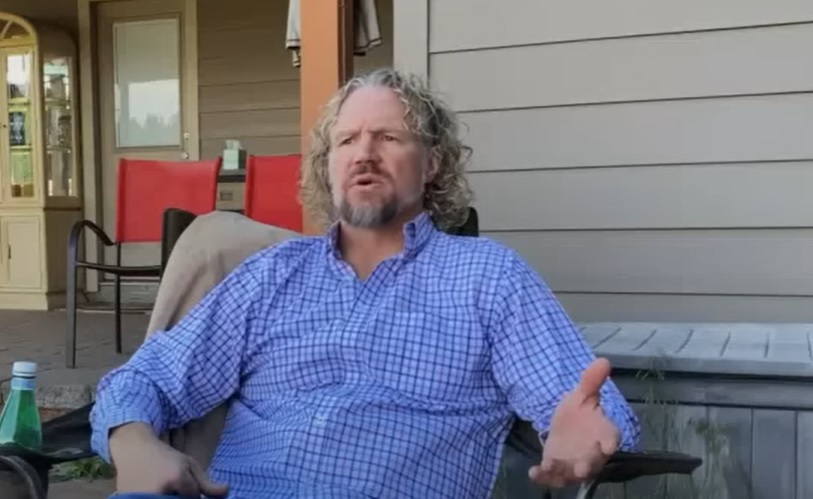 "I knew that my kids would be able to see everything that I did so I was like, 'I'm just gonna do everything with grace as much as possible, stand up for myself but do it in a way that's honorable for me and true to me,'" she explained.
While she may have ended up being a role model to some fans of the show, Christine never thought her actions would end up helping anyone– other than herself and her children, of course.
"All it was was, 'Do I go public with this story and me leaving?' I was honest [on the show] for so many years so I thought, 'I might as well,'" she said. "I never dreamed that it would help anybody … I've been overwhelmed and blown away, honestly, by the amount of people that this has helped. I'm gonna be a better person because of it. It's just been amazing.
"I think every woman should feel like a goddess," she said later in the podcast. "I think every woman should feel powerful. And if they're living in a life where they don't feel like they are, then they should change that … I hope that for every woman out there, they get to live life for them and make the choices that they want to make.
"It's powerful and it's strong and it feels absolutely amazing," she added.
The Cooking With Just Christine host also shared her advice for anyone who may find themselves in a similar situation.
"I just say, 'I bet you already know what you're supposed to do. I bet you already know,'" she said. "You've got to listen to your heart. Just tune into your heart. Know who you are as a person. Get your center. Find your center … start making decisions based on joy, not based on fear. Live based on joy. And grab your life and go!"
You can listen to Christine's full interview with the Reality Life with Kate Casey podcast below!
RELATED STORY: Janelle & Kody Brown Talk About Their Deteriorating Marriage In Sneak Peek of Next 'Sister Wives' Episode; Janelle Questions If Their Marriage Can Be Saved
(Photos: TLC; Instagram)