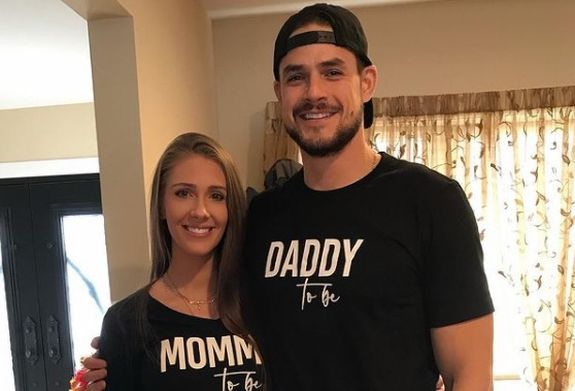 The Challenge family tree just got a little bit bigger.
On Tuesday, Jenna Compono and Zach Nichols— who met while starring on 'The Challenge'— announced the arrival of their second child, a baby girl they named Liliana Marie.
According to Jenna's Instagram post, baby Liliana was born at 5:47 a.m. and weighed in at 7 lbs., 4 oz. She measured 20.28 inches.
Zach announced his daughter's birth in a very "Zach" way– by jokingly threatening her future boyfriends' lives.
"I can't wait to show her future boyfriends my gun collection. Welcome Liliana Marie," he wrote.
Jenna and Zach are already parents to son Anthony, who is only 15 months old.
The couple— who got married in March 2021— told E! News how excited they are to add a girl to their family.
"I am honestly looking forward to dressing her up in the most obnoxious bows and outfits," Jenna told the site. "I am also excited to have a mini me and as she gets older, we can do girl things."
"My dad told me at my brother's wedding that giving away a son is easy, but there's something much more difficult about giving away a daughter because you love them differently," Zach said. "I look forward to the special relationship I'll have with her."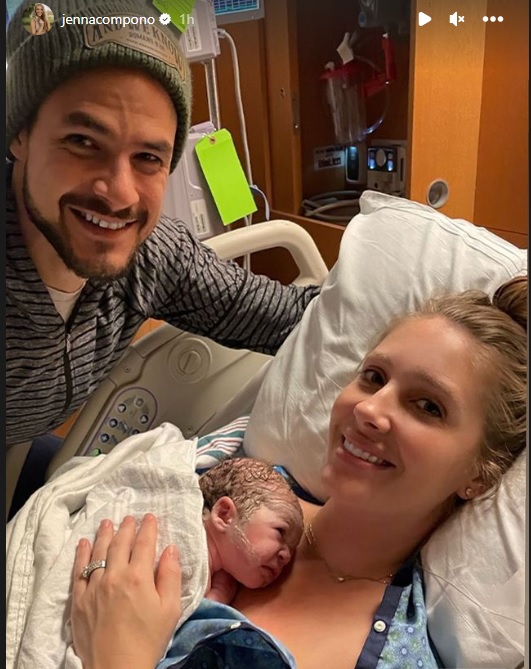 As 'Challenge' fans know, Jenna and Zach dated on and off for years after meeting on the "Battle of the Exes 2" season in 2014. Zach last appeared on the "War of the Worlds 2" season in 2019, while Jenna's last appearance was "Total Madness" in 2020.
They received plenty of congratulatory messages from their 'Challenge' castmates.
"Congrats she's too adorable!" wrote Kam Williams (who welcomed her own 'Challenge' baby in June with Leroy Garrett).
"Welcome to the world Liliana!" Nany Gonzalez wrote.
"She's beautiful congratulations!" wrote Cheyenne Floyd.
It's unlikely that Liliana will be the last child for Zach and Jenna, as Jenna has stated in the past that she would like to have seven children.
RELATED STORY: 'The Challenge: Ride or Dies' Star Olivia Kaiser Admits She "Friend-Zoned" Nelson Thomas: "He Had Real Feelings For Me"
(Photos: Instagram)