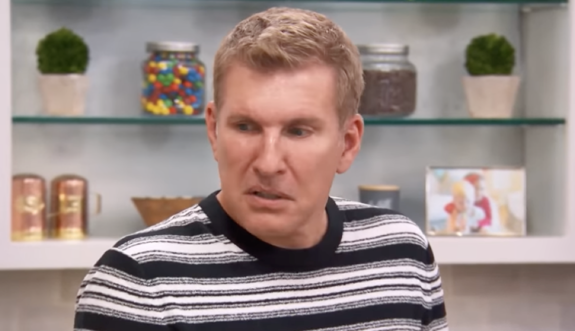 In less than three weeks, Chrisley Knows Best star Todd Chrisley will report to Federal Prison Camp (FPC) Pensacola in Florida to begin his 12-year prison sentence. The notoriously appearance-conscious reality star will be forced to follow a strict daily routine and dress code.
As The Ashley previously reported, Todd was sentenced to 12-years in prison for tax evasion and bank fraud crimes, while his wife, Julie Chrisley, received a seven-year sentence for the same crimes. (Julie will be serving her time at a women's prison in Florida.)
According to TMZ, when Todd reports to the minimum-security prison on January 17, he will be forced to wear the same uniform as his fellow inmates–- green pants and shirt, white socks and black steel-toed boots.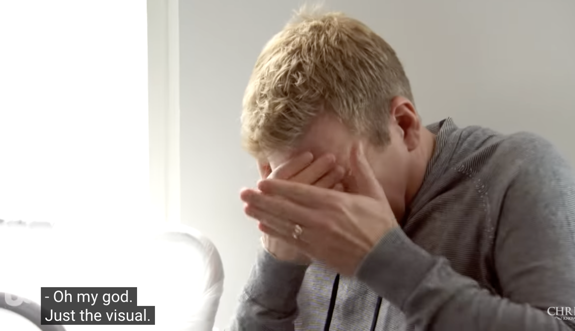 Todd's day will begin at 4:45 a.m. and breakfast will be served from 5 a.m. to 6 a.m. By 6:30 a.m., Todd's bed will have be made military style and his room will need to be completely clean.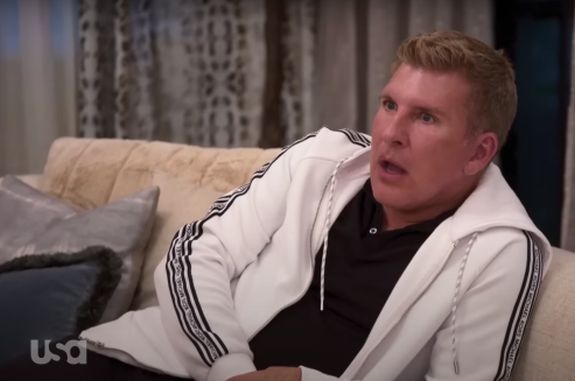 Todd's work day will start by 7:30 a.m. and end between 3 p.m. and 5 p.m., during which time he will work at one of the many potential prison employment positions, including cook, plumber, librarian, landscaper, dishwasher or laundry worker.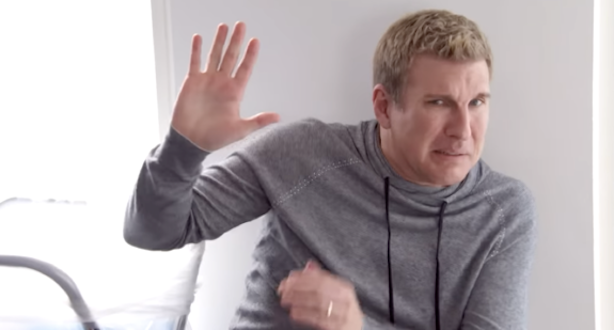 Todd and his fellow inmates will eat lunch at 11 a.m. and eat dinner at 4:30 p.m. Daily mail call takes place until 8:30 p.m. and it's lights out at 10:30 p.m.
When Todd isn't complaining working or eating, he will have the opportunity to partake in various sports at the facility, including softball, flag football, basketball, soccer, volleyball and weight training. He can also enjoy music, horseshoes or crafts like art and woodworking.
Todd will not be allowed to have more than five visitors at a time and, according to the Federal Bureau of Prisons, FPC Pensacola allows each inmate to have up to 10 individuals on their approved visitors list.
There is technically still a chance that Todd will not have to set foot in FPC Pensacola, as his attorney has filed a motion asking for bail pending his appeal; however, this will only happen in the event that the judge approves the motion and the appeal goes in Todd's favor.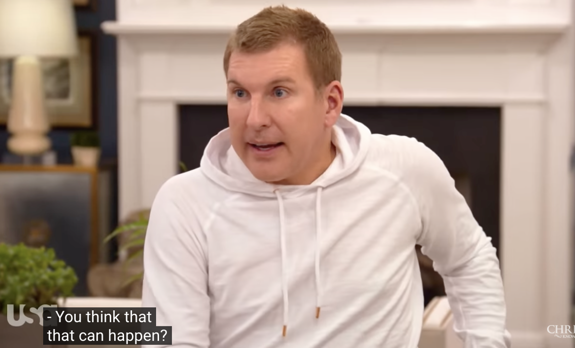 RELATED STORY: Todd Chrisley Claims Chloe Chrisley's Biological Mom Has No Rights to Chloe & Should "Spend More Time Trying to Find a Better Wig" Instead of Trying to "Get On the Camera"
(Photos: USA Network)