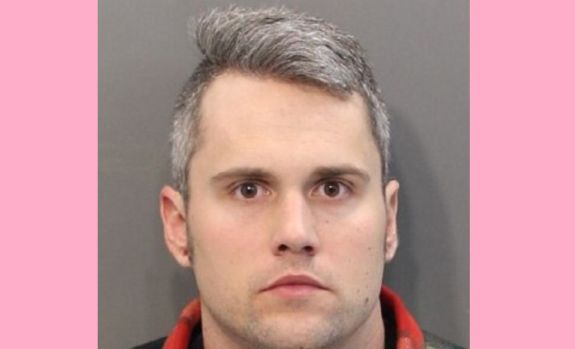 Ryan Edwards is back behind bars.
The Teen Mom OG dad was arrested in Chattanooga, Tennessee, on Friday and remains behind bars (as of press time), after he was charged with violating a protective order filed by his wife, Mackenzie Edwards, on Wednesday.
At the time of his arrest, Ryan— who has struggled with a drug addiction for years— was found to be in possession of drug paraphernalia and "two bags of suspected narcotics." He received additional charges for that.
As The Ashley previously reported, Ryan made a series of Instagram posts this week about Mackenzie, whom he has accused of cheating on him. The posts included one in which Ryan posted a revealing photo of Mackenzie (along with a caption calling her a "spineless sl*t," among other things.)
On Wednesday, (the day Ryan posted a photo showing Mackenzie wearing a leather jacket with seemingly nothing underneath it), the Chattanooga Police Department took out an active warrant for Harassment against Ryan. (A post on the Hamilton County Sherriff's Office Facebook page states that Mackenzie was listed as the victim in that incident.)
On Thursday, Ryan continued to post things about Mackenzie.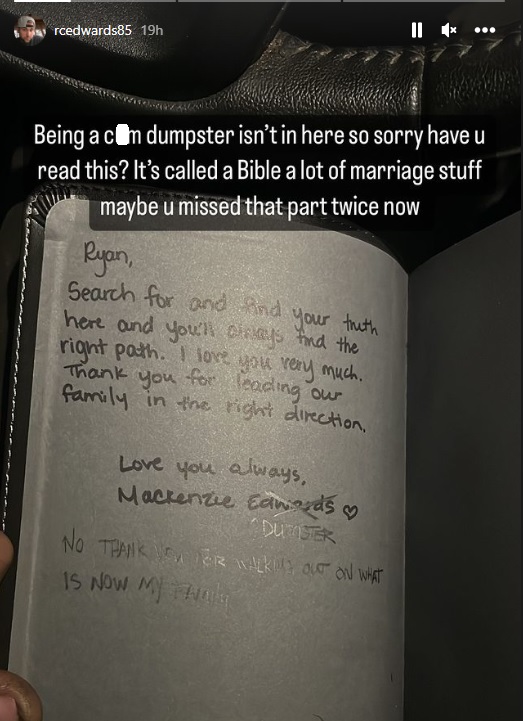 Mackenzie removed nearly all photos that feature Ryan from her Instagram account, and removed the word "wife" from her Instagram bio. (Ryan also changed his Instagram bio to something that looks like an attempt at insulting Mackenzie.)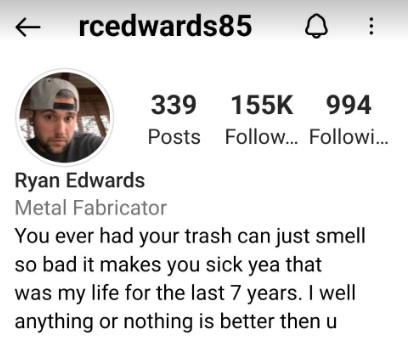 That same day, Ryan was served with an Order of Protection that ordered him to "immediately vacate" the residence where he and Mackenzie live.
On Friday, Mackenzie went to the Hamilton County, Tennessee Sheriffs Department. It was revealed that Ryan had broken the protective order when he contacted Mackenzie's dad the day before.
"It was discovered that Ryan had violated the Order of Protection by contacting her father on February 9, 2023 advising him to let Mackenzie know he would be at the residence that same day to gather his belongings," the HCSO reported.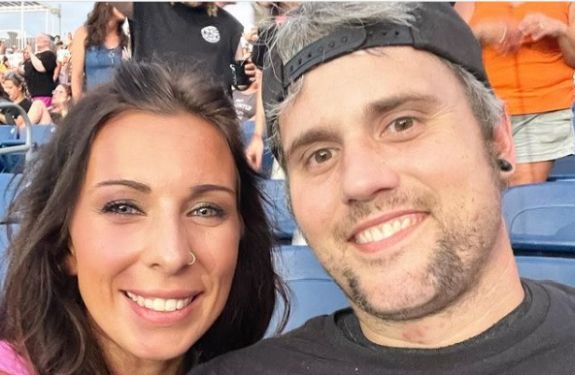 HCSO stated that deputies went to Mackenzie and Ryan's home to arrest Ryan but he was not there. Although they didn't find Ryan, they did find that the house had "sustained considerable damage." (We can deduce that they believe the damage was done by Ryan.)
The cops then went to Ryan's work and arrested him for the Harassment warrant and for violating the Order of Protection.
Ryan is currently facing three charges: Possession of Drug Paraphernalia, Possession of a Controlled Substance, Harassment. The Hamilton County Magistrate's Office will next set Ryan's bond for violating the protective order.
As 'Teen Mom' fans know Ryan— who shares two kids with Mackenzie and son Bentley with Maci Bookout— has a long history of drug addiction and legal issues. However, in recent months, Ryan had been praised for working to reestablish a relationship with Bentley.
UPDATE! The Ashley has discovered that Ryan's court date has been set for March 30 to deal with the drug and harassment charges. It is unknown if he will be behind bars until that day or if he will be able to bail out.
UPDATE #2: Before Ryan was arrested on Friday, he spoke to The Sun, claiming that Mackenzie was cheating on him and stating that he was ready to divorce her.
"She left [our kids] with me… I definitely feel sorry for my kids. I thought that they needed to see us together and work it out," Ryan told the site.
"She got caught cheating on me. I tried to make her better, but you can't make somebody want something. She's a coward," he said.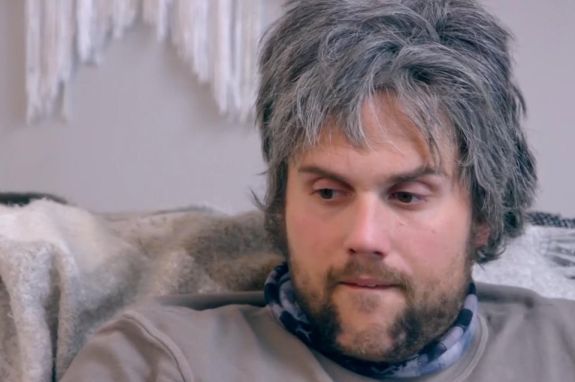 "She got mad because her image won't be the same. That's all she's about, is how she looks."
Ryan seemed to indicate that he felt Mackenzie was too needy.
"When I wasn't there every second of her life she felt like I didn't love her enough or whatever, I don't know," he said. "I love the person I thought she was, but when I found out who she really was, you can't love her."
He also told the site that he was "ready" to get a divorce and wanted to "find a good woman."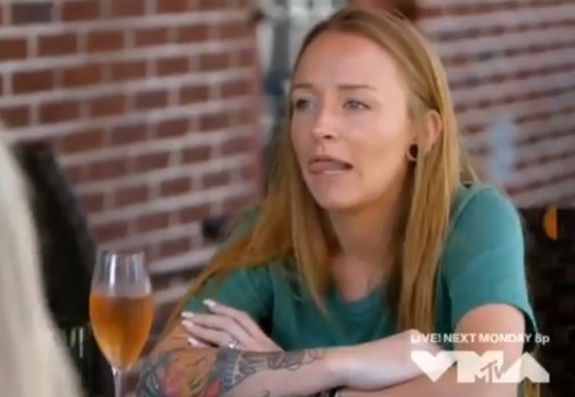 Neither Mackenzie nor Ryan have filed for divorce as of press time, though.
The Ashley will update this story when more information is available…
RELATED STORY: 'Teen Mom' Star Ryan Edwards Blasts Wife Mackenzie In Late-Night Instagram Rant; Claims He's Planning To Divorce Her
(Photo: HCSO; MTV; Instagram)