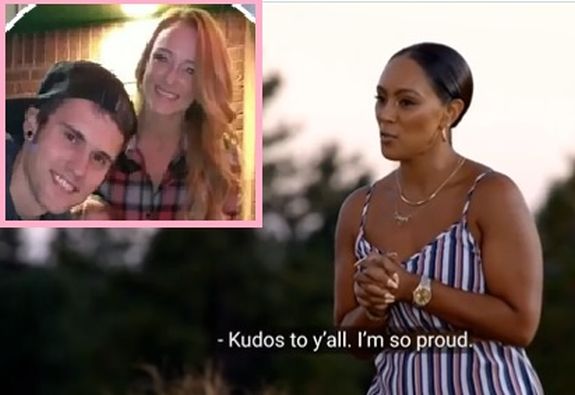 Dr. Cheyenne Bryant is praising Ryan Edwards for the work he's done on his relationship with his 14-year-old son Bentley– and his once-estranged baby mama Maci Bookout.
In a new interview with The Sun, Dr. Bryant (who is also known as "Coach B" on the currently airing season of Teen Mom Family Reunion) gave a surprising update on where Ryan and Maci's co-parenting relationship stands today, and how hard Ryan has been trying to improve things between him and his son.
"Ryan showed up in a way that people have never seen him show up," Dr. Bryant told The Sun.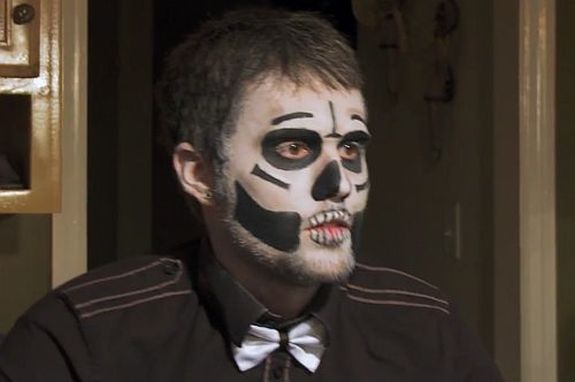 As Teen Mom OG fans know, Maci and Ryan have been battling for years, and eventually stopped speaking all together. Maci was instrumental in getting Ryan, his wife Mackenzie and his parents booted from 'Teen Mom OG' in 2021. That same year, Ryan claimed that Maci stopped letting him and his family see Bentley after Maci and her husband Taylor McKinney got into a fight on-stage with Ryan's parents, Jen and Larry Edwards.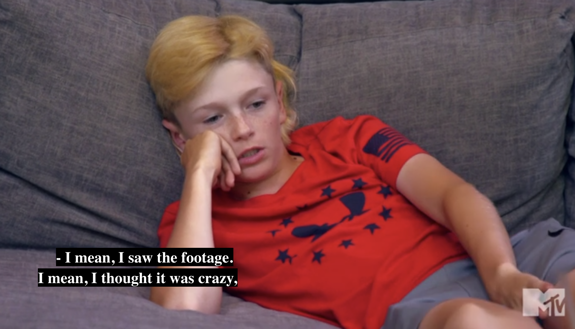 In an interview last month, Maci hinted that things are much better between her and Ryan now, but according to Dr. Bryant, fans will be "in awe" and "very surprised" to see how hard Ryan is trying to have a good relationship with his son. She also praised Maci and Bentley for their parts in the improved relationships.
"I have to say the most growth would have to go to Maci, Ryan and Bentley," Coach B told The Sun. "You know, they haven't been able to co-parent for years and they've been on non-speaking terms.
"Bentley has been at the short end of the stick, not really receiving a healthy co-parenting relationship, and it's affected his relationship with his father."
As The Ashley previously reported, Ryan was asked repeatedly to appear on 'Teen Mom Family Reunion' Season 2 but continued to decline. However, according to The Ashley's sources, Ryan agreed to attend the 'Teen Mom Family Reunion' "The Aftermath" show (which was filmed one day after the 'Teen Mom: Next Chapter' Reunion episode was filmed). Fans will get to see Ryan and Maci discuss their relationship on that episode.
"Ryan gets very emotional during the segment," one behind-the-scenes source told The Ashley. "People have never seen Ryan like this before."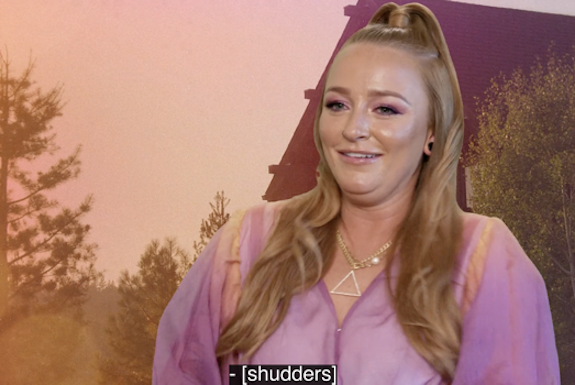 According to Dr. Bryant, Ryan and Maci have been "able to really come to a really beautiful co-parenting medium. And Bentley also was able to witness that and be a part of that as well as Taylor.
"[Ryan] put in a lot of work," she said, adding, "It's one of one of my favorite sessions and one of my favorite scenes that we filmed because it was deep and it threw everyone off."