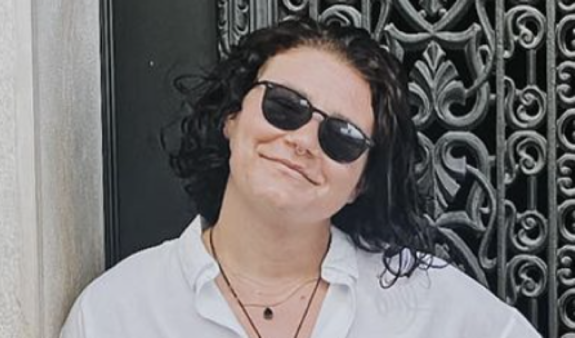 Leon Brown, the only child of Sister Wives stars (and former couple) Meri and Kody Brown, revealed over the weekend that they have undergone (and healed from) gender-affirming top surgery.
In a TikTok posted on Sunday, Leon–- who shared on social media in June 2022 that they are transgender and their pronouns are they/them–- shared their morning routine with fans while shirtless, showing off the results of the procedure.
Leon had not previously mentioned that they underwent gender-affirming top surgery, though their fiance, Audrey Kriss (who is also transgender), confirmed in May that they had undergone the procedure.
"Crazy what some self love and time to yourself can do sometimes," Audrey captioned a post comparing where they were in 2020 to where they are today. "These past few years have been hard but I have been fortunate to have had some amazing moments of growth and joy along the way."
Audrey posted again in June about undergoing gender-affirming top surgery when they shared a photo from a Pride event.
"Open shirt at Pride this year was big time gender euphoria," they wrote.
Since coming out at the end of 2021, Audrey has been very open on social media about their transition journey, whereas Leon has not shared very many updates online. When coming out as transgender last year, Leon said they were sharing this part of themself to "let folks in, and also to set some boundaries."
"If you choose not to use my correct name or pronouns, then you do not need to speak to or about me," they added. "My name is Leo or Leon, and my pronouns are they/them. Please only refer to me in that way."
RELATED STORY: Gwendlyn Brown Responds to Brother Paedon's Claims That Meri Brown Was Abusive; Confirms Meri Did Get "Physical" with Sister Mykelti
(Photos: Instagram; TikTok)