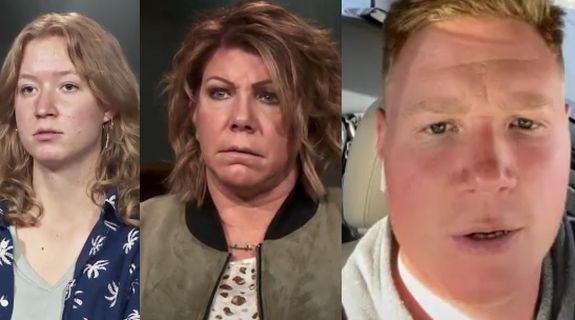 Paedon Brown's recent tell-all interview with blogger John Yates has caused a lot of commotion, with his accusation that Meri Brown was allegedly abusive to some of Kody Brown's kids being the biggest story to come out of it so far. While Meri and Kody have yet to comment publicly on Paedon's claims that Meri was abusive, Paedon's sister Gwendlyn did respond— confirming that Meri did, indeed, allegedly get physical with her sister Mykelti.
As The Ashley previously reported, Paedon stated during the interview that he and some of his siblings were "never safe around Meri."
"Abrasive is not enough of a word to explain what Meri was to a few of us children specifically," Paedon said, confirming that the alleged abuse was not just verbal. "Oh, it moves so past verbal."
He also credited Kody's fourth wife Robyn for helping to alert the other adults in the family of the alleged abuse that some of the kids were allegedly suffering at Meri's hands.
View this post on Instagram
"I can never hate Robyn because she opened several eyes," Paedon said. "And because of that I will always be grateful to her. I will never hate her…Robyn was in an extremely abusive relationship with her ex. And when you were in an abusive relationship, you now see the signs [of others being abused]…
"Robyn probably saved several of our lives. Not definitely but probably, maybe. Definitely saved Mykelti's life," he stated.
After Paedon's interview was posted, Gwendlyn was asked on her Patreon account about some of the things Paedon accused Meri of, particularly about Meri's alleged abuse and what happened with Mykelti.
Gwendlyn— who has stated in the past that she has a good relationship with Meri today—confirmed that a physical altercation did go down between Meri and Mykelti at one point,. However she criticized Paedon for putting Meri on blast when he's been abusive to members of the family in the past.
While answering fans' questions about Paedon's video, Gwen stated that Meri was "scary" to the kids and did get violent on at least one occasion.
"[Meri] was scary as a kid but she never attacked me and I only saw her violent once. That was all a long time ago," Gwen said.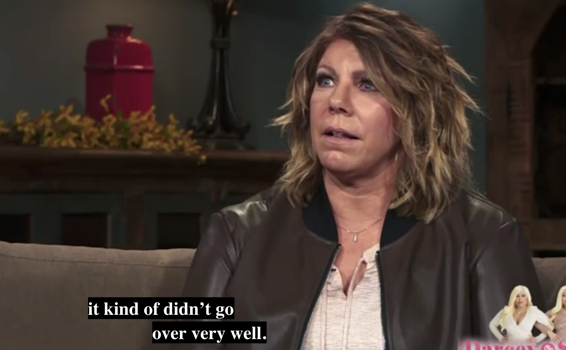 In another comment Gwendlyn mentioned the Mykelti incident.
"Meri had moments where she was rude and scary but I don't remember her getting physical with anyone except for Mykelti and that was only once. I believe that everyone deserves a second chance…I don't know anything about saving anyone's life honestly. She was met with more dislike than anything…"
Gwen then came at Paedon for doing the interview and cautioned fans to take what Paedon says with a grain of salt.
"He's the most awful person I've ever had the displeasure of knowing and I would strongly advise against taking anything he says as fact," she said in a video uploaded on Monday.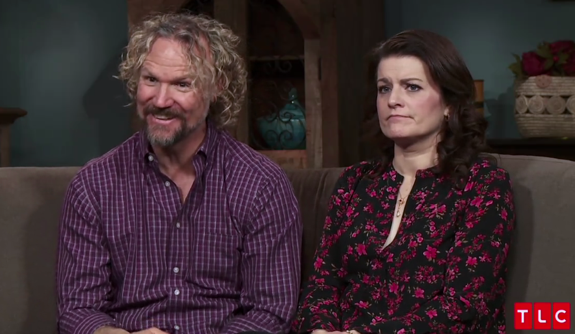 As The Ashley has previously reported, Paedon and Gwen have not had a relationship for years. In 2022, Paedon admitted that Gwen is scared of him, due to him hitting her.
"I hit Gwen," Paedon said in a clip posted to TikTok. "I slapped Gwen after some words were exchanged and I took it too far and I slapped her and she thinks that I might do it again and she's scared of me."
On Patreon, Gwen told her fans that Paedon is "hypocritical for calling Meri out on her supposed violence while ignoring his own. He was, and likely still is, the most violent one in the entire family."
Mykelti has yet to speak up about what happened between her and Meri. However, in Paedon's interview with John Yates, he stated that Mykeli and Robyn are very close, despite most of the Brown siblings having a dislike of Robyn.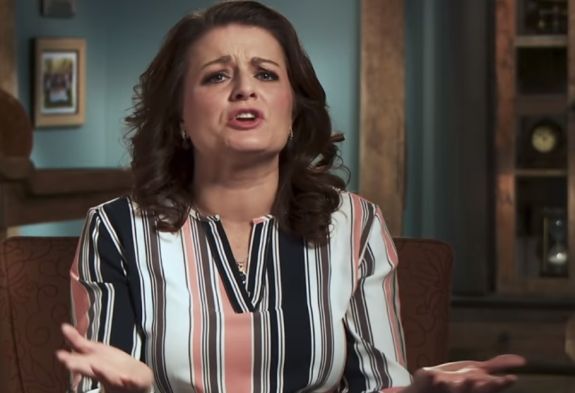 "Mykelti loves her. I'm glad Mykelti loves her. But she tries to manipulate people and now she's trying to manipulate Mykelti," Paedon said. "And Mykelti tells her, 'Oh, no you don't have to do that with me. I'm just me.' And I'm like, 'Wait, you see it? You see that she's manipulating you?' And Mykelti's like, 'Well, yeah. It doesn't matter.' And I'm like, 'Damn Mykelti. You are a saint.'
"Mykelti's opinions about people don't really change. Mykelti gets an opinion about somebody and keeps it," he added.
RELATED STORY: Paedon Brown Implies Meri Brown Was Abusive To Kody's Kids; Credits Robyn with Recognizing the Abuse: "Robyn Probably Saved Several of Our Lives"
(Photos: TLC; Instagram)