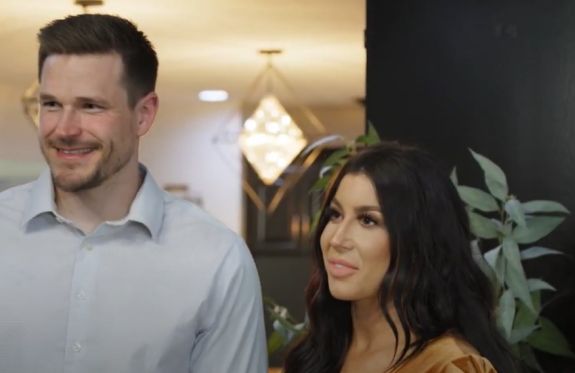 Chelsea Houska and Cole DeBoer are coming back to TV after a few years of living life off-camera. The former Teen Mom 2 stars' new HGTV show, Down Home Fab, premieres on Monday and, while many fans are excited to see Chelsea and Cole again, others have been vocal on social media saying the couple doesn't have enough experience in the design field to warrant them having a show on HGTV.
In an exclusive interview with The Ashley, Chelsea and Cole addressed the criticism, and spoke out to the HGTV fans who may be hesitant to watch 'Down Home Fab.'
Chelsea and Cole admitted that they don't have the experience that many HGTV stars have, but say that's what makes 'Down Home Fab' somewhat unique for the network.
"We are just going into this. This is a new thing for us. We're learning as we go, and also that's part of the story," Chelsea told The Ashley. "We're learning how to do this and juggle everything in our lives. When we started building our house, it became our life. We were researching absolutely everything we could research and reading every book we could find.
"If we're going to do this, we want to be good. We want to know what we're talking about. This is something we take very seriously. This business is new to us, and you can follow along and watch us get our feet wet," she added.
View this post on Instagram
Cole– who had worked in construction for 12 years previously– agreed that he and Chelsea aren't trying to pretend that they are as experienced as other HGTV stars.
"They've all got to start somewhere and this is where we are," he said.
The couple never expected to end up on HGTV, although it was always a dream.
"When we were building our house and we were documenting it, we would just kind of pretend we were on HGTV and explain what we were doing," he said.
One night, Chelsea said she randomly decided to private message the HGTV Instagram account and tell them about their home build.
"I said something along the lines of, 'It would be so cool if you followed this [home-building] process.' I am such an HGTV fan—Cole and I have been for a long time— but I am not that kind of person to do something like that! But I just did.
"Later, I was so embarrassed that I did that! I deleted the message. But they messaged me back and they were so kind. The social media gal over there passed it up the ladder and it just spiraled from there. Put yourself out there! Shoot your shot!" Chelsea said.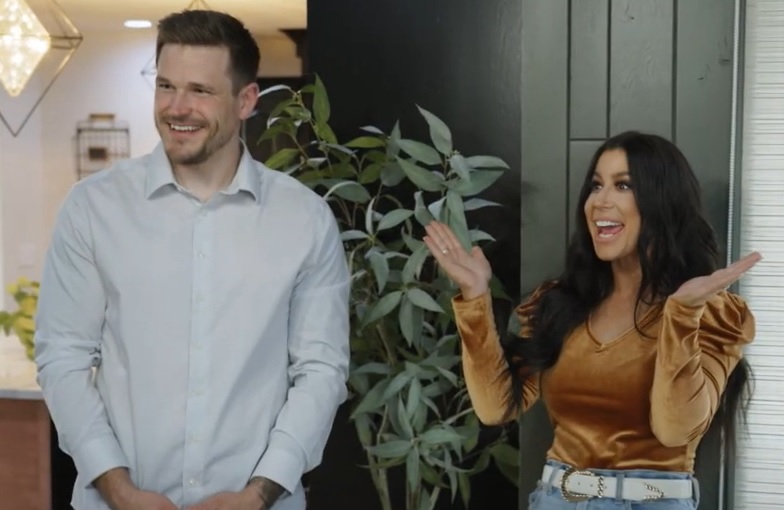 Chelsea and Cole said they understand that some HGTV fans may not give 'Down Home Fab' a chance due to the couple's MTV past. (Chelsea started her reality TV career at 17 on 16 and Pregnant and went on to appear on 'Teen Mom 2.' Cole eventually joined the show with her.)
Still, Cole said that those who are unfamiliar with their 'Teen Mom' history will find the show interesting.
"I feel like we're relatable to a lot of people. We have four kids, we have a good relationship and we have a lot of fun together. I feel like people can relate to that," he said. "We're all juggling a busy life of working, and finding careers and finding time with our children… and trying to find time to do it all."
Chelsea said that longtime 'Teen Mom' fans may be going through the same things she is at this point in her life.
"People watched me and [my daughter] Aubree grow up. I started when I was 17 and now I'm 31," she said. "We are at the age to where we're buying homes, getting apartments, and that natural progression to the phase of life we're in. I think the people who have grown up with us are relating to being in that phase of life too."
View this post on Instagram
'Down Home Fab' premieres Monday on HGTV.
RELATED STORY: Chelsea Houska & Cole DeBoer's New HGTV Show Gets New Name– 'Down Home Fab'– and Premiere Date: Watch the First Trailer
(Photos: HGTV; Instagram)