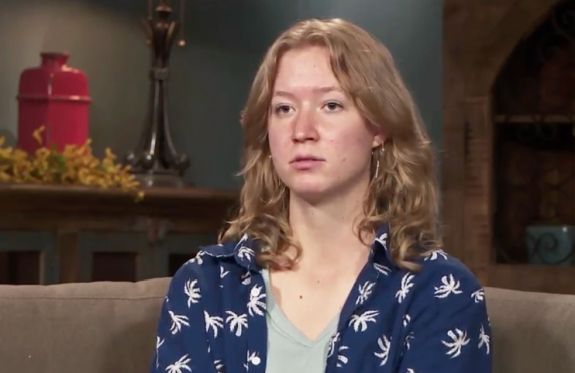 Sister Wives tea was spilled all over The Interwebs on Tuesday, thanks to an unlikely source: Gwendlyn Brown!
Gwendlyn— who is the daughter of Kody Brown and his ex-wife Christine— hit TikTok Live on her best friend's account on Monday, answering fans' questions about her mom, dad and siblings. She also seemed to answer questions about what's happened since the current season of 'Sister Wives' was filmed…including if any of Kody's remaining three wives have pulled "a Christine" and left him too!
Gwen (may have) spilled some major tea when she answered a question asking if "only Meri, Robyn and Kody are together now."
"Yes," she said before seemingly backtracking a bit on the answer. "I think."
As fans know, Christine left Kody last year and moved from Flagstaff, Arizona, to Utah. However, many 'Sister Wives' viewers suspect that Kody's second wife Janelle has also since left him. When Logan Brown— the son of Janelle and Kody— got married last month, fans noticed that Janelle was seated in the front row during the ceremony, while Kody sat with Robyn in the back. Since the mother and father of the groom normally sit together at the wedding of their child, fans found Kody's seating choice odd and many assumed this was a sign that Janelle and Kody have split.
Gwen answered some questions about the wedding, as well as about Kody's wife Robyn, and which siblings she gets along with and who she doesn't. The Ashley has done her best to break what Gwen said into readable bites!
On why Kody didn't sit with Janelle at their son Logan's recent wedding: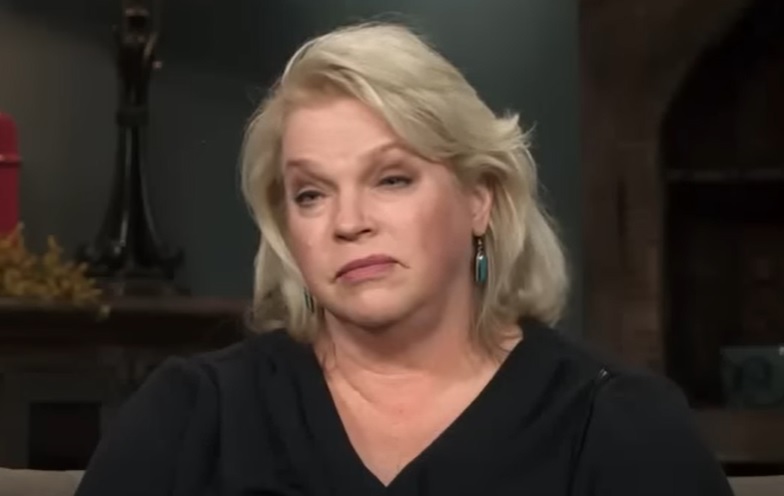 "Obviously, he sat next to his wife," Gwen said, making it a point to only refer to Robyn as Kody's wife and not Janelle.
Gwendlyn went on to confirm that the seating at the wedding reception was assigned. However she said the seating at the ceremony— where Kody and Robyn were seen sitting together far from Janelle— was not assigned.
View this post on Instagram
"It was awesome because there are so many people in the family that just don't talk to each other, so Logan and [his wife] Michelle were so happy that we were all able to make it and just co-exist."
On how Gwen's relationship with Kody is & what he's like in real life:
When someone asked Gwen if Kody is "as abusive in real life as he is on the show," Gwen gave a surprising answer.
"It's about the same," Gwen said, adding, "He's a little nicer on the show."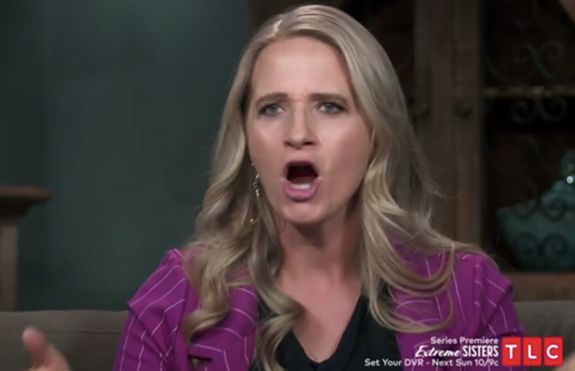 "Because we all act for the show but he's gotten a lot better since [this season was filmed]. He's really healing and I'm really proud of him.
"I think the strain of him having so many wives and forcing himself to believe in something he wasn't really for kind of made him more of an upset, unhappy person. But he's really healing. He's getting a lot better."
Gwendolyn said she hasn't seen her father since mid-October, for her birthday. She stated that Kody told her that he was hurt when he saw Gwendlyn say on-camera that she felt Christine and Kody should have split up a long time ago.
On whether or not Meri and Robyn are still close & what Meri's up to now:
"I think [they're still close]," Gwen said, adding that Meri has found people to fill the void in her life where her family and husband should be.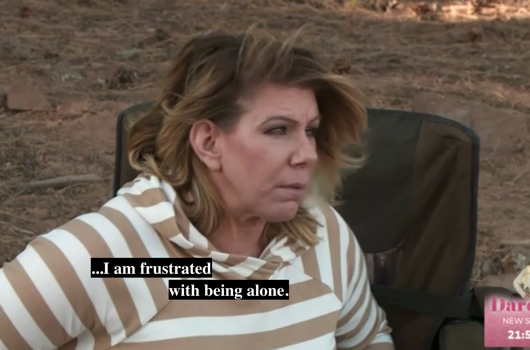 "Meri is, like, a hot commodity in her friend group so…you know how people have 'found families?' Meri has a found family. Obviously she shows up for us [in her real family] but she's better off around them so she tends to hang out with them more, because they're kinder to her."
Gwen said that she likes Meri.
"I think Meri is a sweetie. I try to be around her but she's super-popular," Gwen said.
On her feelings about Robyn:
When someone asked Gwen if she likes Robyn, she told her friend not to read the question aloud, because she "doesn't want to start anything" but stated that the answer to that question is no.
"Please don't mention her again, we don't want bad vibes," Gwen said with a laugh.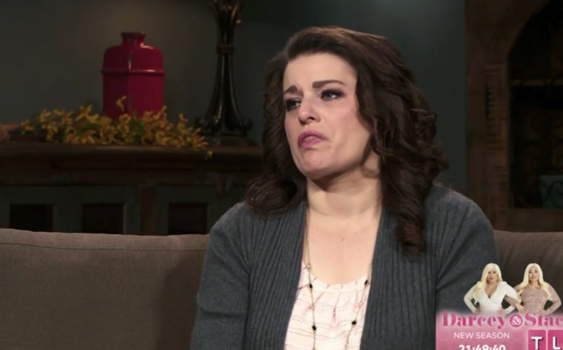 (On Gwen's new Patreon account, she wrote in the comment section of a post that Robyn is "worse in person" than we see on the show.)
Gwen confirmed that Robyn's only job is running whatever is left of the My Sister Wives' Closet jewelry company. However she did spill some tea on that as well.
"The funny thing is, she makes her girls– or last I checked— she makes her girls do all of the work."
When someone informed Gwen that the company's website is down— and has been for a long time– Gwen said that Robyn obviously gets paid for being on 'Sister Wives.'
"Otherwise how would she pay for the nanny?" she said with a chuckle.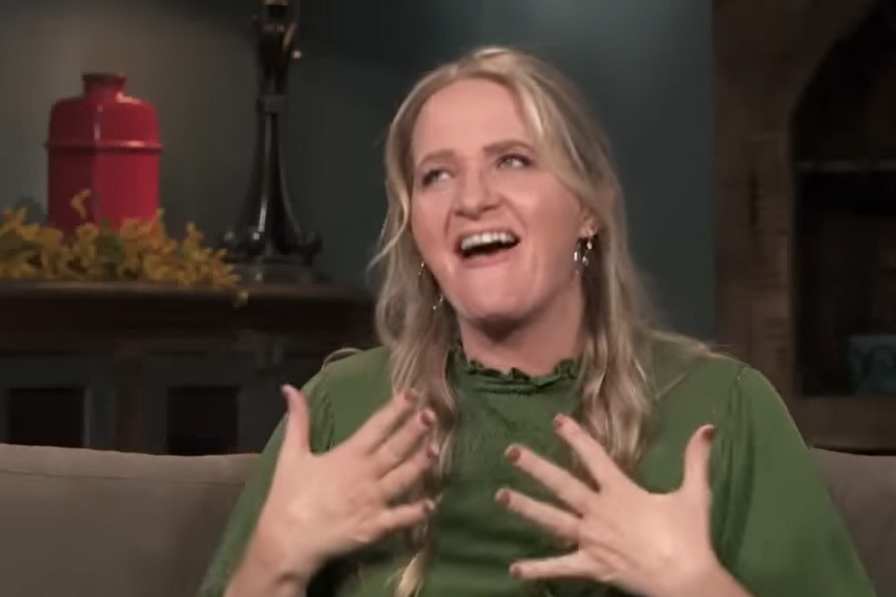 On whether or not she has made up with her brother, Paedon:
As fans know, Gwendlyn and Paedon have not gotten along for years, due to an incident that happened when they were teenagers and Paedon hit his little sister. (You can read about that here.)
When a fan asked Gwen if she will ever have a relationship with "Christine's son" again (obviously meaning Paedon, who is Christine's only son), Gwen made it clear that will never happen.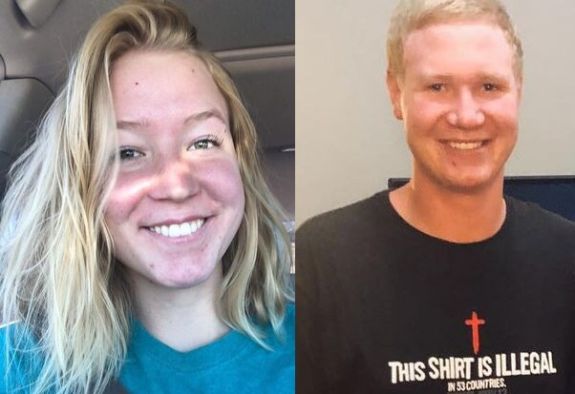 "He Who Must Not Be Named? No," Gwen answered, referring to her brother. "No, absolutely not. F**k that guy."
On whether she gets along with her sibling Leon:
Someone asked Gwen if she has a relationship with Leon, her only sibling via Meri. (Leon recently announced that they are transgender and use they/them pronouns, by the way.)
"I love them so much," Gwen said.
"We sat next to each other at Logan's wedding. It was so funny because Logan texted me and was like, 'Are you cool with sitting next to Leon? Are you guys close?' And I was like, 'You better sit me next to Leon!'"
On how Christine is doing today: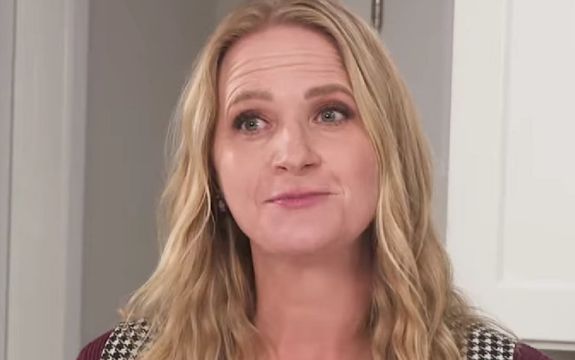 "Absolutely, yes, [she's happy]. Her life is so good right now. I'm so proud of her," Gwen said
RELATED STORY: 'Sister Wives' Star Logan Brown Marries Michelle Petty In Ceremony Attended By Kody Brown & Wives: See Photos!