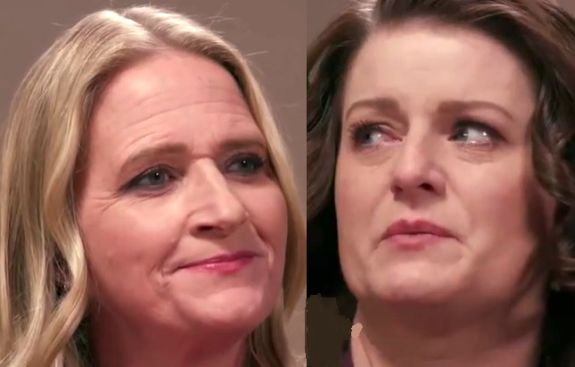 Christine Brown sat down with her former sister wives and ex-husband Kody Brown during Sunday's episode of Sister Wives to update the family on her moving plans after her divorce from Kody, only to be challenged by Robyn Brown on the definition of divorce.
As The Ashley previously reported, Christine and Kody announced in 2021 that they had ended their spiritual marriage to one another after more than 25 years together, though according to Robyn, the exes remain married…
…at least until Christine gets busy with another guy!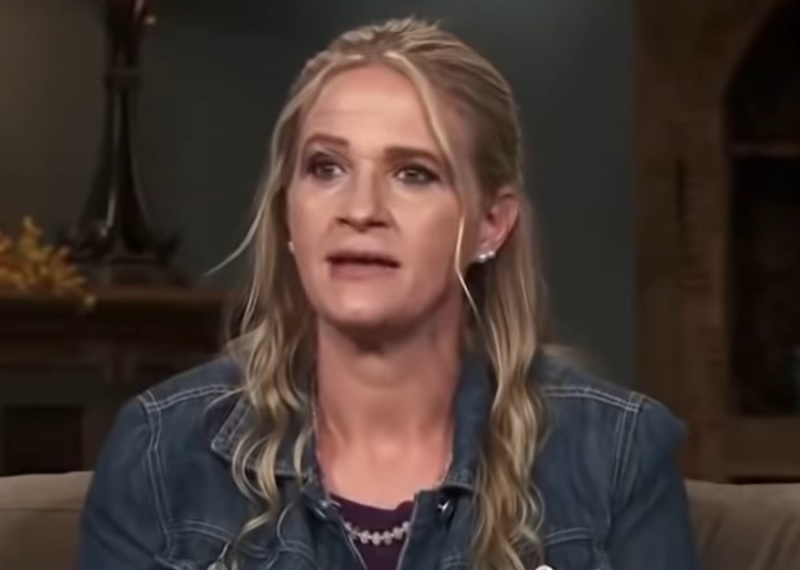 While discussing Christine and Kody's "divorce," Robyn informed Christine that their church is usually the one to make the divorce official. (Christine and Kody were never legally married.)
"You have to go ask for a divorce," Robyn continued. "You have to get paperwork, you have to get approval. You have to prove that the marriage is broken.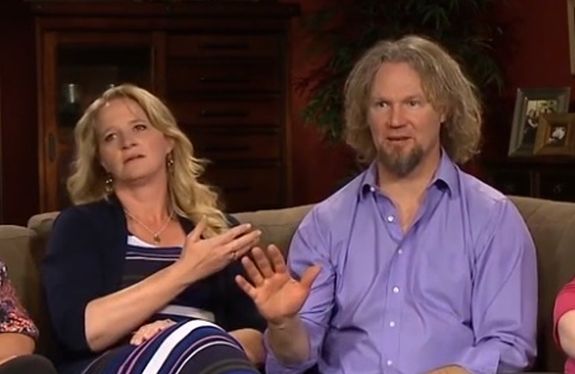 "This is a little different, I guess, because you don't consider yourself to be part of that church anymore," she added.
The Browns were members of the Apostolic United Brethren (AUB) church, a fundamentalist Mormon group that believes in polygamy. While it is unknown where the other Browns stand in regard to their religion, Christine has stated that she left the AUB years ago, and that she is done with plural marriage.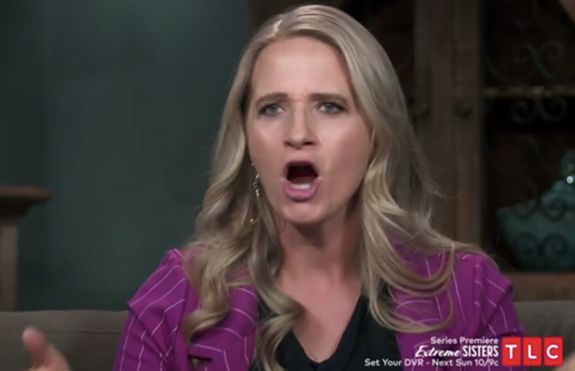 During the episode, Christine noted that her marriage to Kody was essentially over when she decided it was, as there was no legal contract binding the two of them; however, Robyn insisted Christine's route to removing herself from Kody wasn't valid.
"Christine just saying she's divorced is sort of invalidating our beliefs," Robyn said. "We are spiritually married to Kody by our church. If we want a divorce then we have to go get their approval.
"Usually they require counseling, lots and lots of meetings and technically, from my understanding, until Christine is physical with another man she's not divorced," Robyn continued. "But I don't know."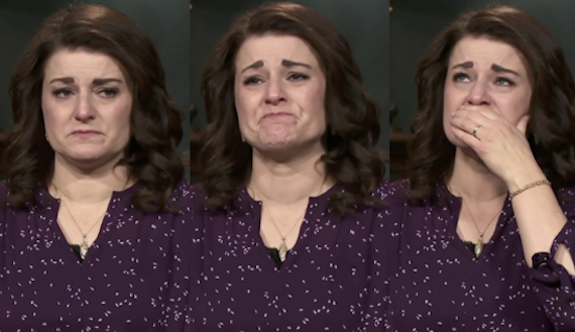 While Christine has not disclosed (rightfully so) whether or not she's been "physical with another man" since her split from Kody, she confirmed in October that she's been "dating just for fun."
"[I'm not interested in anything] romantic yet," she said. "That's way too fast. But dating for sure."
RELATED STORY: Kody, Meri & Robyn Brown Say They Feel Betrayed By Christine Brown In Clip From Next 'Sister Wives' Episode; Meri Insists She's Not Jealous of Christine Leaving
(Photos: TLC;