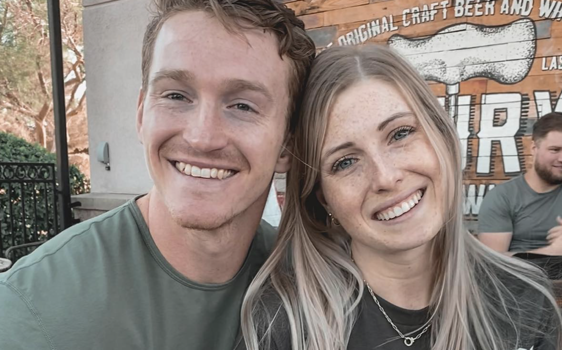 A member of the Brown family has said "I do…"
…and, this time, it wasn't Kody Brown.
Logan Brown, son of Kody and Janelle Brown, married fiance Michelle Petty on Saturday, in a ceremony attended by Kody and all of his wives–- both current and former.
According to Starcasm, Logan and Michelle's wedding wasn't filmed for Sister Wives, and was instead a privately funded event.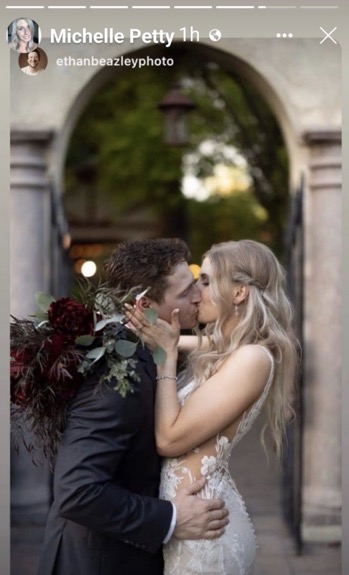 Photos from Saturday have been pouring in on social media–- mostly by the couple, the wedding photographer, and other members of the Brown family, including Janelle, who shared a snapshot of herself with all of her children and her new daughter-in-law.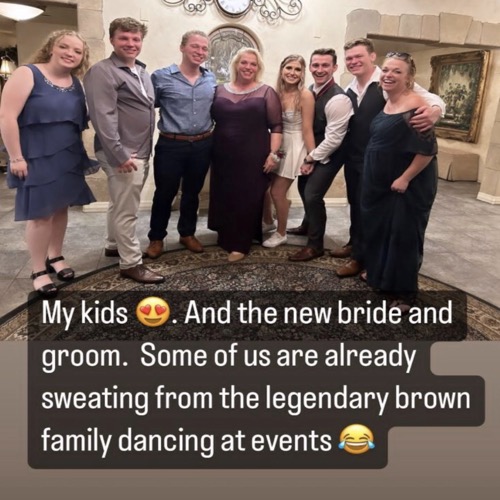 "My kids," Janelle wrote. "And the new bride and groom. Some of us are already sweating from the legendary Brown family dancing at events."
Janelle and Christine also posed for a photo together, which both ladies shared to their Instagram Story.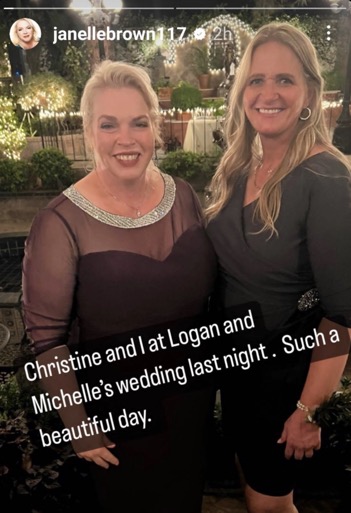 Christine also posted a family photo with daughters Aspyn, Ysabel, Gwendlyn and Truely, who were all in attendance for Logan and Michelle's big day.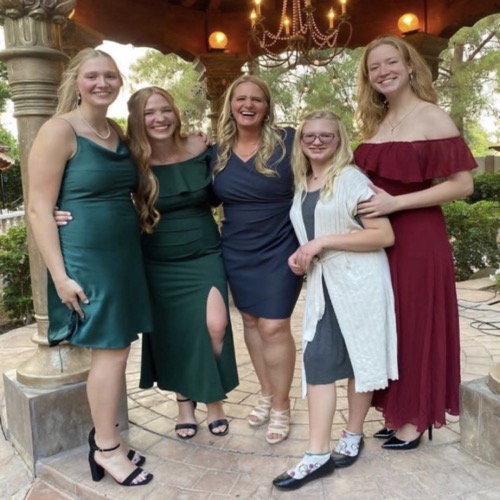 While it was initially speculated that neither Kody, Robyn nor Meri attended Saturday's wedding, Kody and Robyn were photographed sitting together towards the back of the group as the beer/flower boy walked down the aisle. (Interestingly, he was not sitting with Janelle for the ceremony, despite them being the parents of the groom.)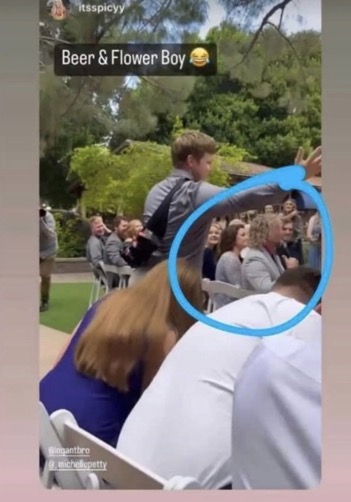 Kody's placement during the ceremony confirms he did not officiate Logan and Michelle's wedding, despite having officiated daughter Maddie's wedding in 2016. (Coincidentally, viewers were reminded of Kody's officiating skills–- or lack thereof–- on Sunday's episode of 'Sister Wives' when he officiated the wedding of his longtime friend Brian.)
As for Meri, she was photographed holding a sparkler in the background of one of the photos taken by the wedding photographer, confirming that she attended the shindig, too.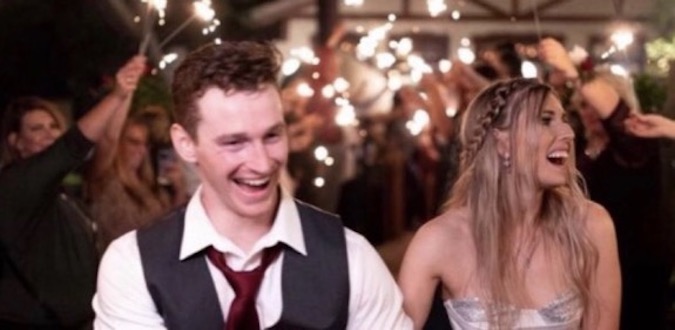 Logan–- the eldest of the Brown children–- is the fourth of Kody's 18 children to get hitched. (In addition to Maddie, Mykelti also tied the knot in 2016, while Aspyn got married in 2018.)
Logan and Michelle have been engaged since September 2017 and earlier this year, the couple settled into a brand-new home in Las Vegas, Nevada.
Check out more photos from Logan and Michelle's wedding below!
RELATED STORY: Christine Brown Says She's Currently Dating "For Fun"; Admits She "Won't Be Having Much To Do" with Her Former Sister Wife Meri
(Photos: Instagram)