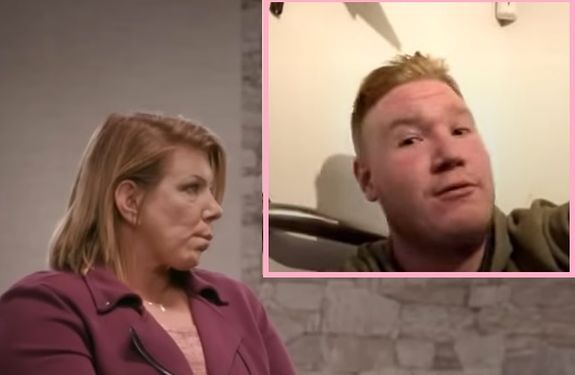 Paedon Brown may not be a fan of his father Kody's wife Robyn, but in a new interview he credits her with saving him and some of his siblings from the abuse they were allegedly suffering at the hands of Kody's first wife, Meri Brown.
In a bombshell new interview with YouTube blogger John Yates, Paedon– who is the son of Kody and his third wife Christine— opened up about Meri's treatment of some of Kody's children, as well as how Robyn coming into the family saved some of the kids because Robyn was able to recognize the signs that the kids were being abused.
"No, Meri was not nice…Abrasive is not enough of a word to explain what Meri was to a few of us children specifically," Paedon said, confirming that the alleged abuse was not just verbal.
"Oh, it moves so past verbal."
When John Yates asked Paedon to confirm the rumors (that were started based on what other wives and kids have said in the past), that Meri was 'abrasive' and 'kind of mean' to some of the kids during their childhoods, Paedon had a surprising answer.
"Abrasive and 'kind of mean' are not strong enough words," Paedon said. "They are not aggressive enough words…there's definitely things I can't say. But when I've gone into thorough detail with people [about what Meri did], it blew their mind."
He then brought up a series of tweets posted by his sister, Madison Brown, back in 2019 that implied that Meri had been abusive to her when she was a kid. Before she quickly deleted the tweets, Madison wrote, "Try being scared of someone your whole f**king life and she plays like she's the one wh[o's] hurting!
"She was a monster! Now she's attacking one of the few safety nets you had?! Nooo! Check again…"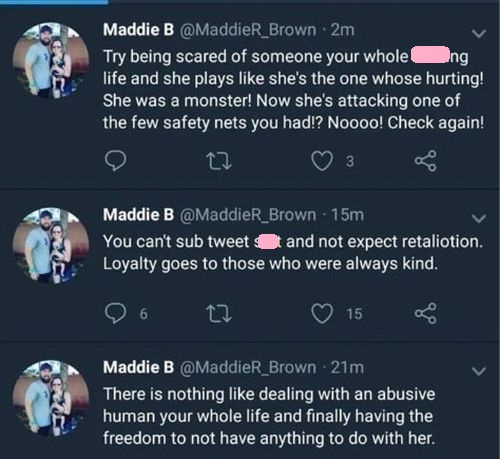 "There is nothing like dealing with an abusive human your whole life and finally having the freedom to not have anything to do with her," Madison wrote.
Paedon confirmed that Madison's tweets were about Meri.
"It's already out there, so I can reiterate to what Madison said about Meri. No, we were never safe around her," he said.
Paedon said that Kody was not aware of what Meri was allegedly doing to the kids for a long time, and, surprisingly it was Robyn who made him (and others) aware of the alleged abuse happening.
"I can never hate Robyn because she opened several eyes," Paedon said. "And because of that I will always be grateful to her. I will never hate her…Robyn was in an extremely abusive relationship with her ex. And when you were in an abusive relationship, you now see the signs [of others being abused]…After experiencing a negative relationship, she knew how to find other negative relationships."
He even credited Robyn's insight as being life-saving.
"Robyn probably saved several of our lives. Not definitely but probably, maybe. Definetly saved Mykelti's life," he stated.
View this post on Instagram
Paedon said he couldn't go into more detail, even though he wanted to, because he was afraid that exposing what happened would get 'Sister Wives' cancelled.
"When the very last episode of 'Sister Wives' airs I will give you guys the dirt," he said. "It is still a financial option for my parents, for all five of them, and many of my siblings. So I am not going to do anything that could possibly hurt the show…
"I want the show to last as long as possible, and I know for a fact if I put certain things out there, it will really, really hurt the show. There are certain things that I would really like to let out there," he added.
View this post on Instagram
Meri and Kody recently announced publicly that they are "permanently terminating" their marriage, even though they have not acted like a married couple in years. 'Sister Wives' fans have slammed Kody for his poor treatment of Meri, but Paedon implied that Meri got what she deserved.
Paedon stated that "what happened with Meri" in terms of how his dad treated her "was probably justice" for Meri's previous actions.
"Everyone's like, 'Oh, I wish the best for Meri.' Well I don't wish the best for Meri."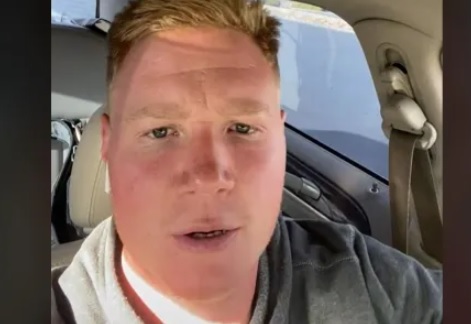 Later in the conversation, he also stated that he feels it might not be a bad thing if Meri doesn't end up having any grandkids. (Meri's only child, Leon, came out as transgender in 2022.)
"It could definitely be that God said, 'Nope. No grandchildren.' There's a solid chance that [God's reasoning] was 'Your line ends with [Leon]."
To read what other 'Sister Wives' tea Paedon spilled during the interview, click here!
(Photos: TLC; Instagram)