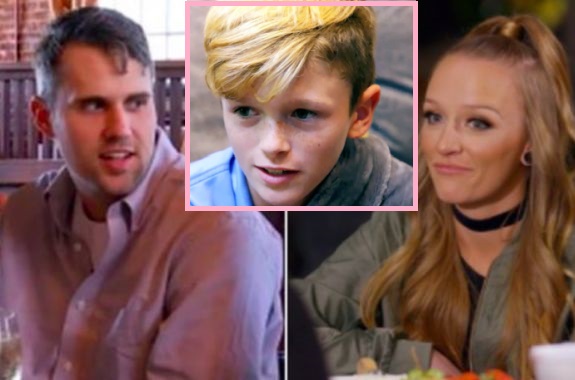 Ryan Edwards says his baby mama Maci Bookout has completely cut their son Bentley out of his life— and he's vowing to do something about it!
The Teen Mom OG dad told The Sun this week that no one in his family has seen Bentley in more than a month, due to Maci not allowing the 12-year-old to visit.
"I haven't seen him, my mom and dad haven't seen him, nobody has seen him," Ryan told the website. "I don't speak at all with Maci. I miss Bentley for sure."
When asked if he feels that Bentley was "poisoned" by Maci to not want to be around him, Ryan replied that "it feels like it."
"It hurts and it's painful, for sure," he added.
During the most-recent season of 'Teen Mom OG,' fans saw Bentley starting to go to therapy with his dad to repair their relationship. However, Ryan says that Maci has since put a stop to the father/son therapy sessions because she's angry at Ryan and his family.
"I did go to therapy with Bentley, Maci has kind of put a halt on everything after my dad and Taylor had that argument."
Ryan is referring to the on-set blow-out that Maci and her husband Taylor McKinney had with Ryan's parents, Jen and Larry Edwards. The Ashley broke the news back in February that Taylor and Larry nearly got into a physical fight on-stage during the taping of the Reunion episode. (In April, fans got to watch things play out when the episode aired.)
Ryan and his wife Mackenzie were not present during the on-stage fight, as they refused to film the segment with Maci and Taylor.
After the on-stage fight, Ryan claims that Maci stopped allowing Bentley to do the therapy sessions with Ryan. According to Ryan, Maci may be keeping Bentley away until the Edwards Clan issues apologizes to her.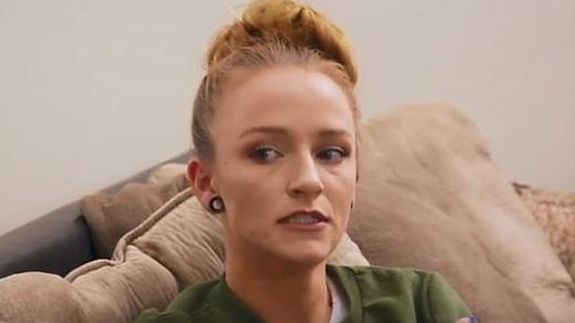 "Maci wants people to apologize to her, my mom probably would," Ryan said. "But I told my wife [Mackenzie] 'If you're not sorry then don't say you're sorry.' Don't blow smoke up their a** for no reason."
Even though Ryan wasn't present for the on-stage fight with Taylor and Maci, he did have some less-than-nice things to say about Taylor soon after that episode aired.
"I think Taylor is a punk bitch," Ryan told The Sun in April, adding that he thought Taylor's behavior at the Reunion was a way of getting attention.
"People do that because they feel incompetent, threatened or less than whatever makes him feel that way."
In his interview with The Sun this week, Ryan confirmed that he and his family are ready to go to court to fight for time with Bentley.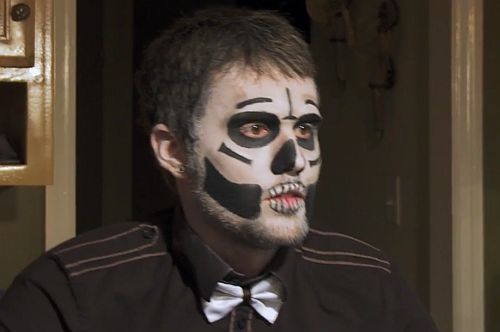 "We're going to do something, we're waiting to see what happens," he replied when asked if he planned to go to court.
As The Ashley previously reported, the Edwards Family was let go earlier this year from 'Teen Mom OG,' after Maci and her management team went to the network's higher-ups and insisted that her storylines focus on her ventures, rather than Ryan and his family. (You can read all about that here.)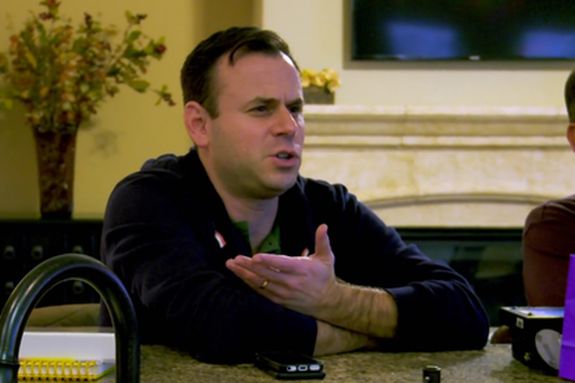 Maci has yet to respond publicly to Ryan's latest accusations.
RELATED STORY: Babies, Biting Kids & Baby Daddy DNA Tests: MTV Releases Trailer for New Seasons of 'Teen Mom OG' & 'Teen Mom: Young & Pregnant
(Photos: Instagram; MTV)