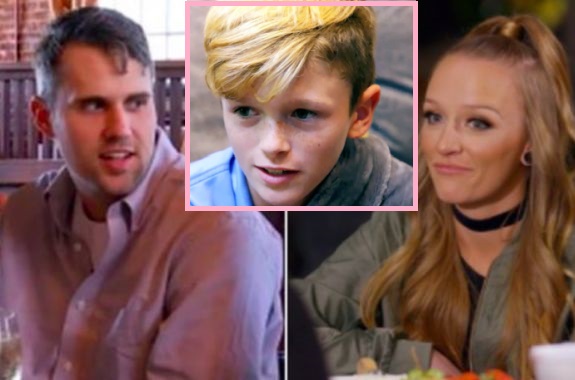 Maci Bookout has remained silent as her baby daddy Ryan Edwards and his wife Mackenzie recently discussed their relationship (or lack thereof) with Maci and Ryan's son Bentley, but in a new interview with In Touch Weekly, the Teen Mom OG star is finally speaking out and giving her thoughts on what the Edwards Clan has said about her!
As The Ashley previously reported, Mackenzie and Ryan gave a series of interviews to The Sun this week, with both stating that they have not been allowed to see Bentley in over a month. Mackenzie also talked about how she has tried to make peace with Maci, but Maci has not responded.
In the new interview, Maci addressed why Bentley doesn't want to see his dad, as well as how she feels about Mackenzie talking to the tabloids about her.
Maci confirmed that Ryan was telling the truth when he claimed that he has not seen his son in over a month.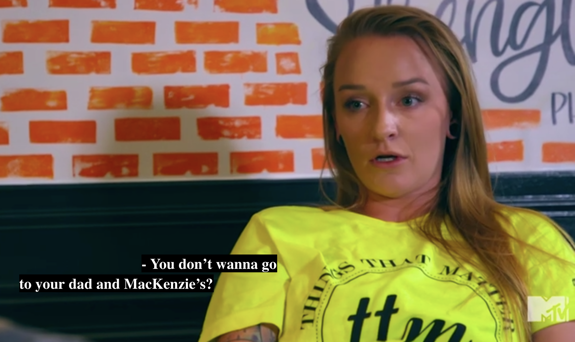 "It's true, and there are many reasons why. But I'd say the main reason is that Bentley had expressed and kind of set his boundaries on his relationship with [his dad] and not wanting to be around him until they started going to therapy together, and that hasn't happened so…Bentley still goes to counseling weekly so he's obviously learned about boundaries and sticking to them."
Bentley's strained relationship with Ryan was a main storyline on the previous season of 'Teen Mom OG.' Ryan had agreed to go to counseling with Bentley to help improve their relationship.
In his recent interview, Ryan claimed that he wasn't going to therapy with Bentley because Maci had put a stop to it.
"I did go to therapy with Bentley, Maci has kind of put a halt on everything after my dad and Taylor had that argument."
(By "that argument," Ryan is referring to the on-set blow-out that Maci and her husband Taylor McKinney had with Ryan's parents, Jen and Larry Edwards. The Ashley broke the news back in February that Taylor and Larry nearly got into a physical fight on-stage during the taping of the Reunion episode. In April, fans got to watch things play out when the episode aired.)
In an interview with Us Weekly this week, Maci said Ryan only did "one or two phone calls" with the counselor.
"So nothing progressed beyond that.," she told the magazine, adding that Bentley has only seen Ryan "a couple of times this year."
"To be quite honest, Ryan doesn't show up to any baseball games or anything like that," she added. "It's not shocking that he doesn't see him that much."
Maci did not specifically address Ryan's claims that she is the one who stopped allowing the father/son therapy sessions to continue. She did, however, state that it is Bentley's choice not to see his dad right now.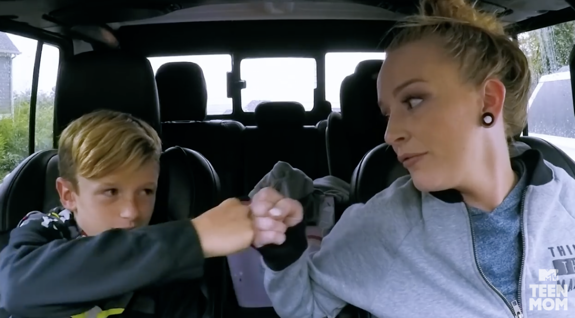 "At this point, even though he's a kid and he doesn't make all of the decisions or [have] final say about what goes on in his life, it's something where it's his boundaries and that's what he's comfortable with. So as his mom, I'm gonna support him on that," Maci said.
In her recent interview with The Sun, Mackenzie stated that Bentley's absence has made her other kids— sons Hudson and Jagger and daughter Stella— sad and confused as to why he doesn't come around anymore. Maci acknowledged that Bentley's relationships with his half-brothers and half-sister have suffered because of his choice not to see his dad.
View this post on Instagram
"[Bentley's] such a good big brother to all of his siblings," Maci said. "He loves being a big brother. He has seen [Ryan's other kids] here and there at [his] baseball games. Jen and Larry will come and bring them. But a lot of his tournaments this summer were out of town so they came to as many as were, like, close, in driving range, and they would bring [the kids]."
"Bentley still wants to see his siblings," Maci told Us Weekly. "He wants to have a relationship with them and his grandparents and stuff. It's still kind of up in the air at this point, as far as his relationship with Ryan."
As for Jen and Larry, Maci says she currently has no relationship with them, despite having been very close to them for years before the big fight at the Reunion.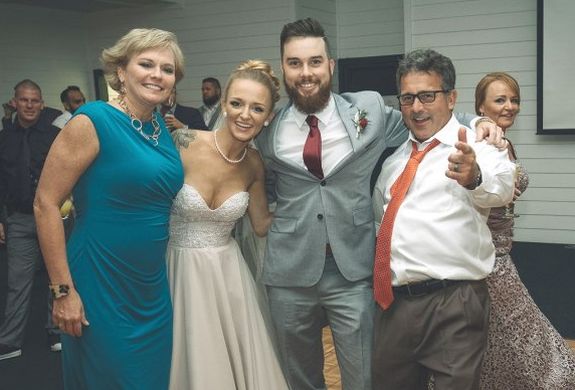 "We really haven't had any conversations or communication at all since the Reunion…[We have no communication] at this time, and haven't for a while," Maci said.
Maci also addressed Mackenzie's recent claims that she has tried several times to reach out to Maci in order to attempt to mend their relationship. Maci confirmed that Mack has made at least two attempts to reach out, and that she has ignored both attempts.
"Frankly, I didn't respond because, number one, if I'm going to put in the effort and the work to mend my relationships with them, she would not be where I start," Maci said. "I'm truly not being ugly, but she would be last on the priority list, as far as Jen, Larry and Ryan go."
Maci is also unhappy that Mackenzie has been chatting with the tabs about her.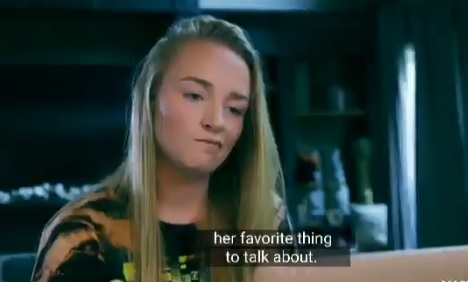 "Also, I haven't responded because she is obviously still talking to the tabloids, so that's not really someone I want to hang out with…I really just laugh it off. I don't read anything [they say to the tabloids]," Maci said. "I just get text messages about it or tweets about it or something…"
Although Ryan and his family were let go from "Teen Mom OG' in March, they will appear in at least one episode during the upcoming season, which premieres next week. (That footage was filmed before the Edwards' firing.)
RELATED STORY: 'Teen Mom OG' Dad Ryan Edwards Says Ex Maci Bookout Cut His Therapy Sessions & Visits with Son Bentley; Vows to "Do Something" About It In Court
(Photos: MTV; Instagram)