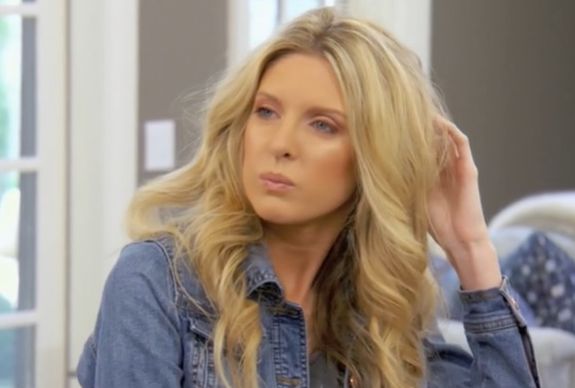 Lindsie Chrisley's much-publicized feud with her father Todd and the rest of her family has been going on for years and, according to the former Chrisley Knows Best star's latest interview, that's how it's going to stay forever!
In a new interview with Entertainment Tonight, Lindsie— who has no relationship with Todd, her stepmom Julie, sister Savannah or brothers Kyle and Chase— stated that, at this point, she just hopes that Todd & Co. will leave her alone and stop talking about her on their show/podcasts/social media.
"There will never be a reconciliation," she told ET. "I think that the most that anyone could ask for at this point is for everyone to go on with their lives as they see fit and to just leave the other side alone.
Lindsie says she never speaks publicly about the Chrisleys unless she's provoked.
"The only time I ever say anything [about my family] is if I am responding to something [they've said about me]," she added.
When asked what she would like to tell her father, Lindsie was very clear.
"Leave me alone!" she said. "Leave me alone. Let me live my life."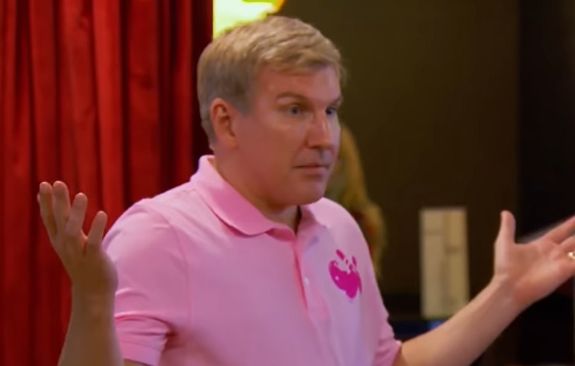 She explained that, by distancing herself from her family and their reality show years ago, she had hoped that would keep her out of the Chrisley Family drama.
"I'm tired, I'm over it," she said. "I thought I had moved on from that part of my life, and it seems like week after week that something else is drudged up for whatever reason, or whatever agenda is being pressed that week. I'm just tired of it; leave me alone."
As The Ashley previously reported, Todd has spoken about Lindsie on multiple episodes of Chrisley Confessions, the podcast he co-hosts with Julie. Recently, he took to his podcast to reveal what he said was the truth about why Lindsie no longer appeared on 'Chrisley Knows Best' after 2017. He told his listeners that Lindsie had been kicked off the show after a verbal altercation with Julie. Following that, Todd said Lindsie began to plot to "destroy the family."
"Lindsie's goal was to shut down the show because she had been removed from it," Todd said last month. "Because if she wasn't making any money, the family shouldn't be making any money…there is no other narrative."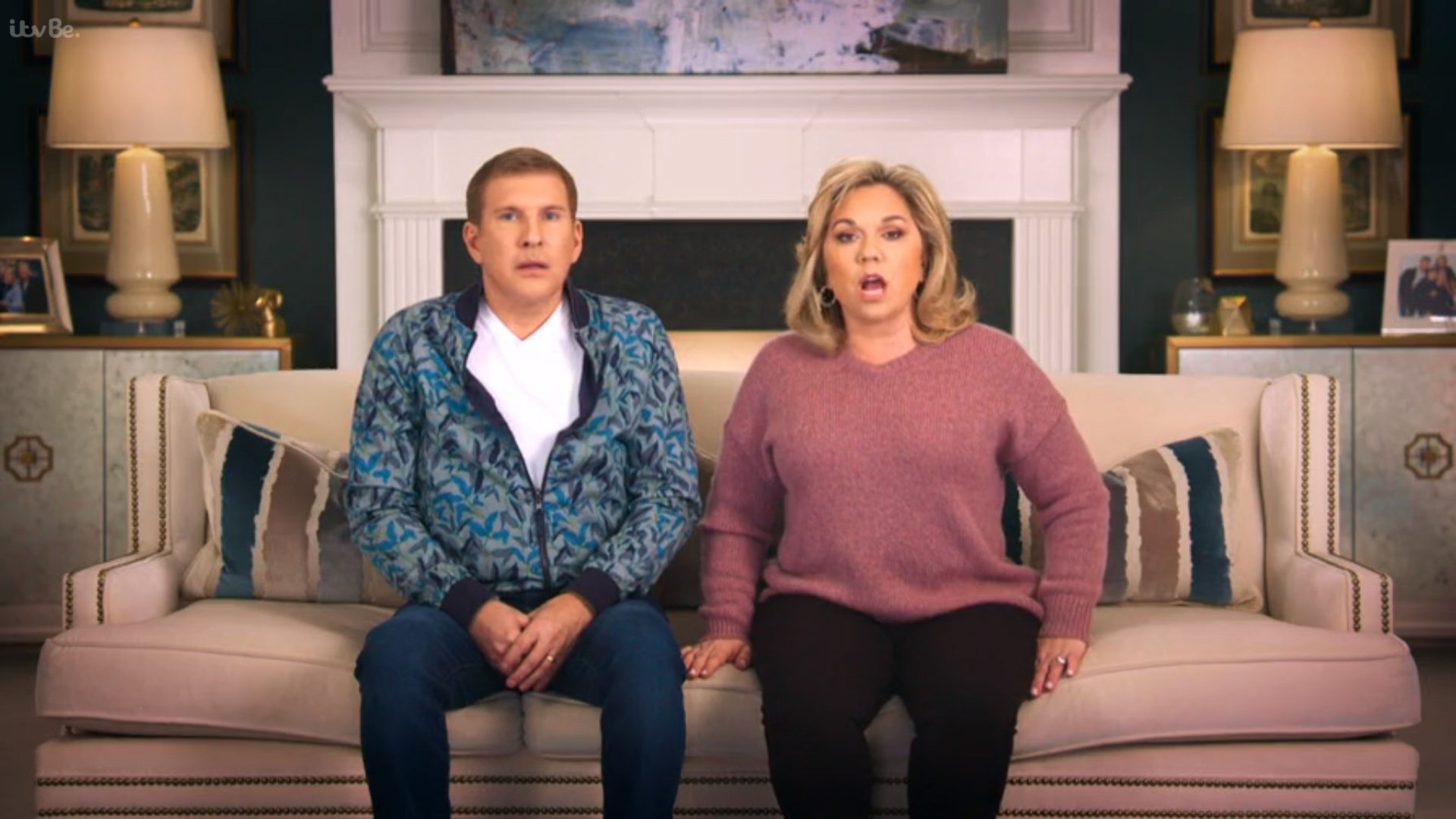 Todd has been claiming for years that Lindsie was instrumental in starting the Georgia Department of Revenue's investigation against him and Julie. (The couple was indicted back in 2019 on charges of wire fraud, conspiracy to commit bank fraud and conspiracy to defraud the United States.) Lindsie has always denied any involvement.
Lindsie says she now avoids listening to the podcast and looking at her family members' social media posts, due to a suggestion by her therapist.
"It's triggering to me. I try to distance myself as much as possible; however, I was told many things that have been said [about me]," she said. "It's hard not to want to respond to those things because some of the things that have been said are either just categorial false, or maybe the intentions, I don't feel are pure."
Lindsie denied Todd's recent claims that she's jealous of her siblings who are still on 'Chrisley Knows Best.'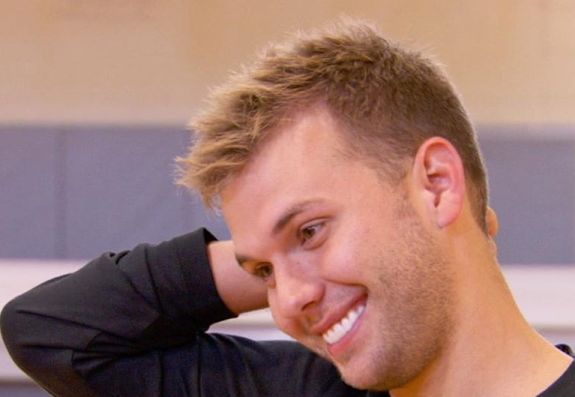 "What is there to be jealous of?" she said. "I moved away from something that I felt was toxic and not in my best interest and forged my own path. I'm educated. I have my own home. I have a beautiful child. I have a great life. I have a life outside of the public eye that I truly value. And there's nothing to be jealous of because they're on a reality TV show? I'm not envious of anyone who's on reality TV," she said.
"Had I known [five years ago] what I know today, I never would have done ['Chrisley Knows Best.']" she added. "I feel like I'm still dealing with things from when I was on the show so many years ago. I haven't been on 'Chrisley Knows Best' since 2017 and I still feel like I'm pigeon-holed into some of those storylines."
Despite all that's gone on between her and her family, Lindsie says she does miss them sometimes.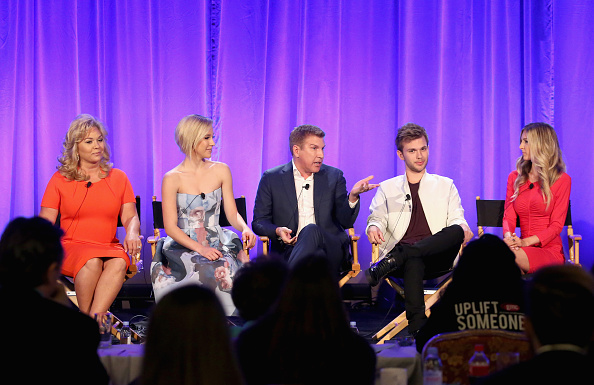 "In some ways [I miss them], because, you know, that's your family," she said. "But then in a lot of ways, I feel like it's a lot healthier for me to be where I'm at. I need to protect my peace and I don't want to be drug up in drama all of the time. And unfortunately I have been the person that drama is always surrounding because I'm not a part of them, you know? And so I'm the outsider looking in. And so I'm always the target."
Todd has yet to respond to Lindsie's latest statements.
RELATED STORY: Todd Chrisley Claims His Estranged Daughter Lindsie Was Kicked Off "Chrisley Knows Best" After Verbal Attack on Stepmom Julie: "Lindsie Did Not Quit the Show" Willingly
(Photos: USA Network, Getty Images)