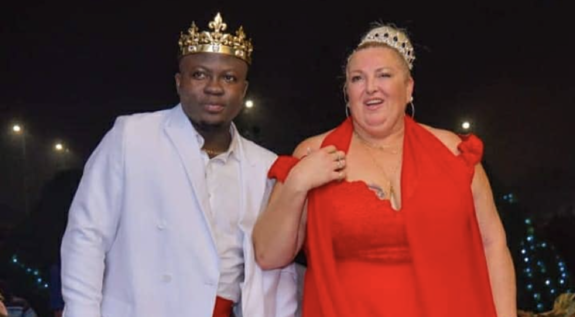 Angela Deem is over her marriage to Michael Ilesanmi.
During the 90 Day Fiance: Happily Ever After? Season 7 tell-all episode, which aired on Sunday, Angela told viewers, "Right now, divorce is definitely on the table. I'm definitely gonna file. That doesn't mean I'm gonna sign."
The 90 Day Fiance alum told cameras that she was "mentally exhausted" and "very hurt" by the lies Michael told her over the course of their relationship.
"I don't think he's ever loved me," Angela declared. "I think he loves me 'cause everything I've done for him, but he can't tell me why he's in love with me."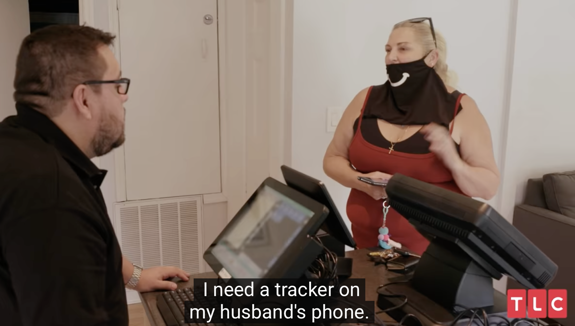 In an earlier 'Happily Ever After?' episode, Angela discovered Michael was cheating on her with a younger woman he had met on Instagram. The couple had hit another rough patch and she found out he was chatting with the 31-year-old woman for two months.
"They've been talking the whole time we've been fighting," she told cameras. She revealed the she found out about Michael's infidelity through a friend who sent her proof of screenshots and voice notes.
"Not only since I was in Nigeria, but since I've come back, Michael has continued to talk to this girl," Angela tearfully fumed.
Angela played the voice notes that Michael had sent the other woman.
"I'm trying to call you now. You're not picking up. I've been busy trying to sort things out. Okay? Just trust me, please. Also, I have some money coming to your side. I will let you know, okay? I will call you, please. I love you, and I miss you," Michael said in his voice notes to the other woman. He ended the message with kissing noises.
Angela expressed shock at the message, claiming Michael had broken her heart.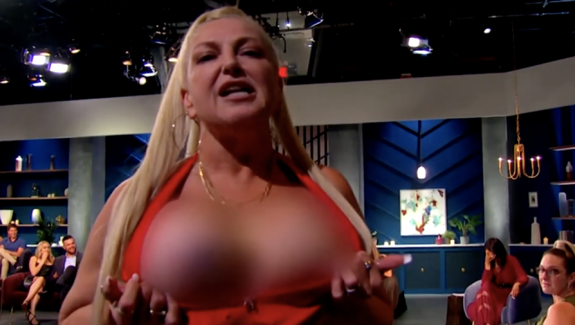 "That's how he would talk to me," she said. "He broke my heart. He really broke my heart. I didn't deserve this."
Angela said she thought she and Michael were in a good place after she had visited him in Nigeria.
"I felt like we were on our way, getting ready to bring him here and being husband and wife," she said. "We loved each other again. I was happy. I was real happy."
However, Michael had been sending the other woman messages while he and Angela were in bed together.
"I can't believe nothing he says now. I heard him tell another woman he loved her," she revealed. "He wrote a text that could get us in so much trouble, like, 'Let me get to the States and I'll come to you. I'll handle Angie.'"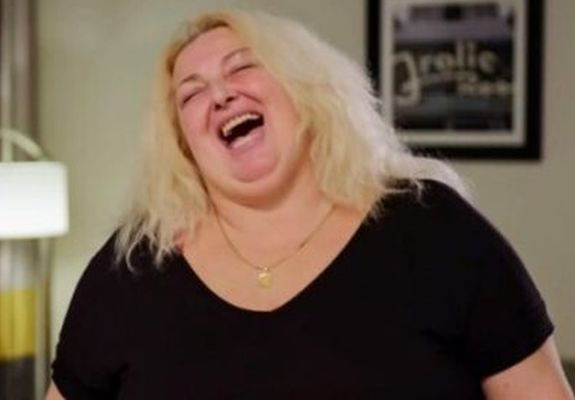 Michael later confessed to sending the messages, but chalked it up as just flirting. While in the United States, Angela reached out to Michael's Uncle Steven to keep her husband in check.
As of yet, it's unclear if Angela has followed through on her decision to file for divorce from Michael. In December, Angela shared a TikTok of her and Michael on Instagram with the song "Let's Make Love" by Faith Hill and Tim McGraw playing in the background.
RELATED STORY: "90 Day Fiance" Star Colt Johnson Left Unable to Walk After Accident; His Wife Vanessa Updates Fans On His Multiple Surgeries & Long Hospital Stay
(Photos: TLC; Instagram)