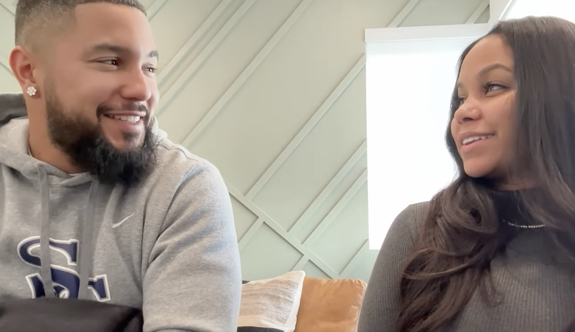 Teen Mom: The Next Chapter stars Cheyenne Floyd and Zach Davis took to YouTube this week to field some fan questions about everything from house deeds to having more babies.
For those of you who don't want to subject yourselves to nearly 30 straight minutes of Cheyenne's vocal fry, The Ashley has taken one for the team and broken down the five most-interesting things Cheyenne and Zach revealed in their Q&A video.
1. Zach claims he has a job outside of 'Teen Mom.'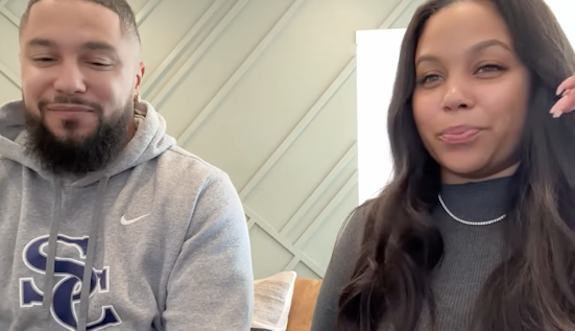 While it appears on the show that Cheyenne's husband spends the majority of his time maxin' and relaxin' in between themed parties, Zach said he is making non-MTV money. He "joked" in the video that he sits on his butt for a living.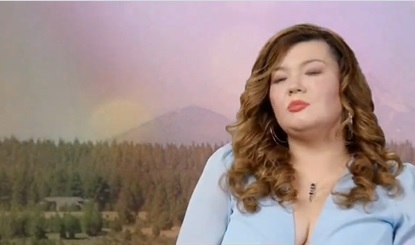 Zach went on to call himself an "entrepreneur" and investor.
"I do whatever I can do to get my hands on money, except the illegal stuff," he added.
He did not, however, mention where he actually works or how he exactly gets his hands on said money, though.
2. Zach "wasn't fit" to be on the house deed with Cheyenne due to his legal issues.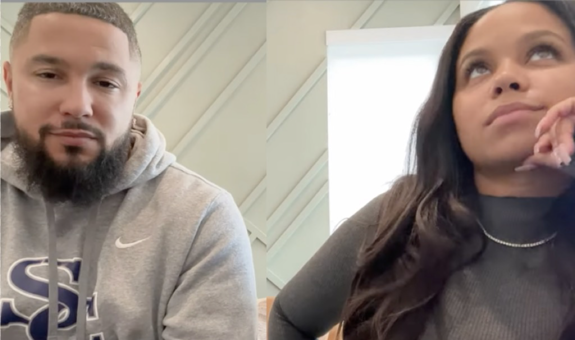 During the Q&A, Cheyenne and Zach were asked about their new house, specifically why Cheyenne is the only one on the deed. Zach noted this is "the question going around" lately, before explaining that his name isn't on the deed because "it would make no sense." Zach said he wants to use an FHA loan (available to first-time buyers) to purchase "income property." However, he then revealed the main reason his name was left off of the deed.
"The main reason was legally my, you know, situation wasn't fit to do so," he said. "Like, it didn't make sense to do it. So I'm not about to risk … I just felt like it gave us a lot more roadblocks than just putting it in Chey's name and calling it a day."
Cheyenne said she was also told this was the best route for couples who want to take out a loan in the future to start a business or purchase an investment property. She and Zach spoke with a loan officer to get all of the pros and cons, which is how she said they arrived at their decision.
3. Cheyenne & Zach didn't sign a prenup.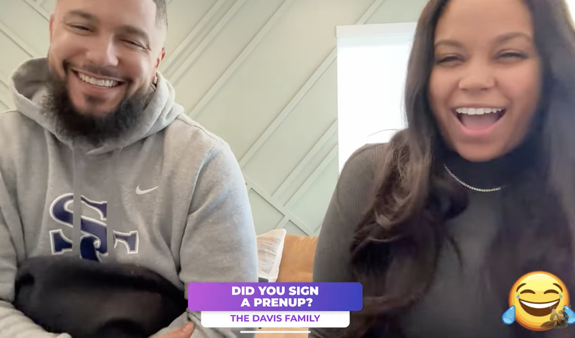 When asked if they signed a prenuptial agreement, the 'Teen Mom' parents– who tied the knot in September– revealed they did not.
"I didn't [sign one], did you?" Cheyenne asked Zach, who replied, "No I did not."
The two seemed rather amused by this question, though they claim they did consider having a prenup, but ultimately decided against it.
4. Cheyenne & Zach are done making mini-'Teen Mom' co-stars.
After welcoming son Ace–- Zach's first child and Cheyenne's second-– the Davis fam said the baby birthing days are over…unless, of course, an Oopsie Baby comes along.
"I'm gonna put it out right now, if we were to have another baby, it was not planned," Cheyenne said. "Don't let me lie to y'all and say that it was planned because if we were to get pregnant again, it was not in the plans. All right? It would be a complete 'oh my God, what the f**k' situation, I'm just saying."
"I would drop and turn in my grave, oh my God," Zach added.
However, on a recent episode of Chey's Think Loud Crew podcast, Cheyenne revealed that she and Zach are seriously considering adopting a kid in a few years.
"We've talked about adopting when Ace is closer to Ryder's age now, but adopting an older child," Cheyenne said. "The statistics of a black male over the age of like a baby getting adopted are very low. We've talked about adopting someone in between the age of seven to 15.
"And we've started doing our research because sometimes adoptions can take years depending on the case, or the age, or the circumstances," she added, stating that they purposely added an extra bedroom to their home.
"The intention is that one day the upstairs bedroom would be for another child," Cheyenne said on the podcast.
5. Zach isn't tired or high all the time, he just has "naturally low" eyes.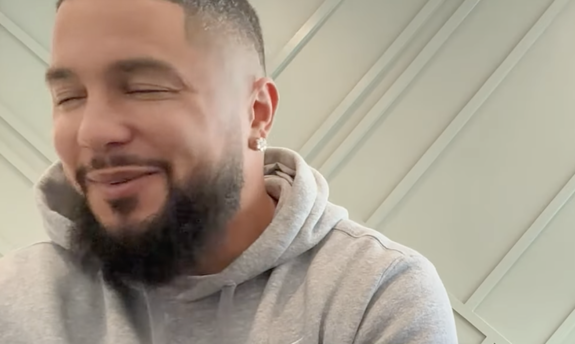 At one point in the video, Zach is asked about his favorite weed strain, which Cheyenne calls "a great question" for her husband, as many of the comments they get on their videos are "Does Zach smoke? His eyes are never open."
According to Zach, he's neither high nor sleep-deprived.
"My eyes are naturally low," Zach said. "On top of that, I'm not looking straight, I'm looking down at a camera right now, so it's gonna look like my eyes are shut … ."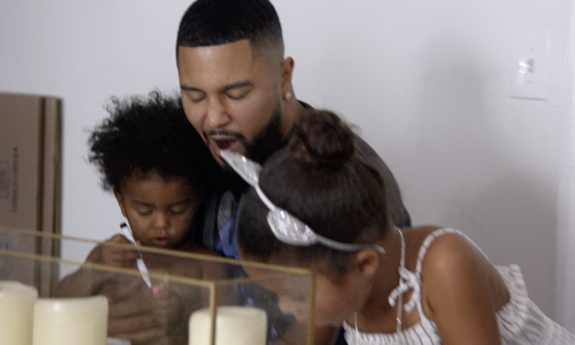 While it may not be the cause for his forever fatigued facial expressions, Zach did confirm that he smokes weed, adding that Cheyenne "does edibles."
"And I die every time," Cheyenne said.
Watch Cheyenne and Zach's full Q&A below.
RELATED STORY: Dr. Cheyenne Bryant Praises Ryan Edwards For Progress He's Made In His Relationship With Son Bentley; Says Ryan "Put In a Lot of Work"
(Photos: YouTube; MTV; Instagram)