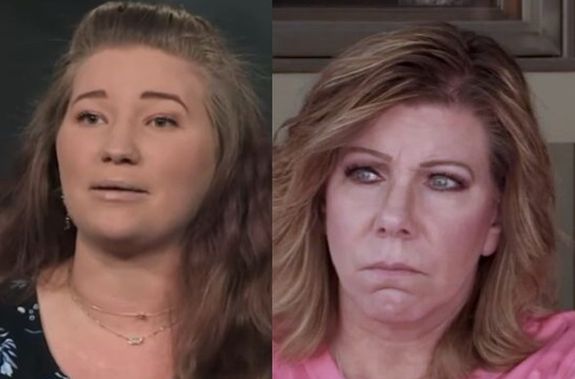 Mykelti Brown is speaking out about the abuse she allegedly suffered at the hands of her father Kody's first wife, Meri Brown.
The Sister Wives star– who is the daughter of Kody and his third wife Christine— posted a video on her Patreon account on Tuesday, addressing statements that several of her siblings recently made about Meri allegedly being abusive, and Meri being particularly cruel to Mykelti.
"I honestly think I got the brunt of it," Mykelti stated of Meri's alleged abuse. "My siblings have told me multiple times that they think that I did receive the worst that she gave. However, I think that we were all affected by her."
As The Ashley previously reported, Mykelti's brother Paedon made comments during a YouTube interview earlier this month with blogger John Yates, stating that Kody's fourth wife Robyn alerted the other adults in the family to Meri's alleged abuse. He claimed that Robyn "probably saved several of our lives… Definitely saved Mykelti's life."
He also clarified that Meri's alleged abuse of Kody's kids was not just verbal.
Other Brown family kids have also spoken out about Meri's alleged abuse. Several years ago, Madison Brown (whose mother is Kody's second wife Janelle) tweeted about growing up with an "abusive human" who was a "monster."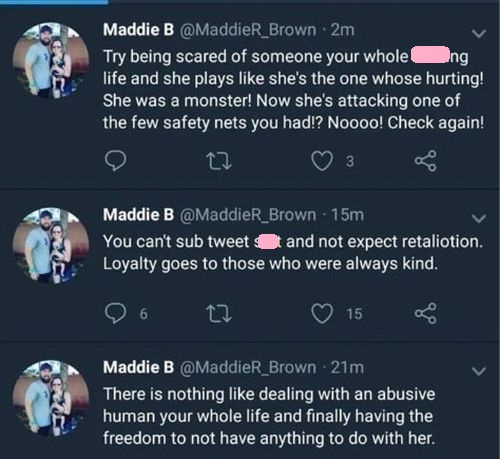 Paedon later confirmed that Madison's tweets were about Meri. More recently, Gwendlyn Brown confirmed Paedon's claims about Meri putting her hands on Mykelti.
"Meri had moments where she was rude and scary but I don't remember her getting physical with anyone except for Mykelti and that was only once," Gwendlyn (who remains close to Meri) wrote on her own Patreon recently.
In her video posted on Tuesday, Mykelti confirmed that Meri was allegedly abusive to some of the kids in the Brown family. However, she denied that Meri ever got physically violent with her, as Gwen and Paedon have claimed.
"I'm speaking on my own personal experiences and opinion of Meri Brown. I don't want to discount my siblings' experience with her, though," she said. "I don't remember Meri ever being physically abusive to me, but she was very emotionally and verbally abusive to all of us when we were younger, until I think we got old enough and she stopped because, I don't know, we were able to fight back or something I guess.
"We were just too old for her to continue," she added.
Mykelti stated that she has no relationship with Meri now, but does have to see her at events held by Lularoe, the clothing company they both work for.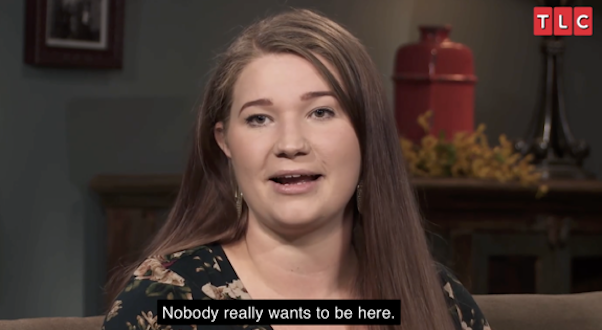 "From time to time in a professional sense we do cross each other. But we don't really interact but we're cordial," Mykelti said, later adding, "I don't think she's a terrible person, but I don't think she's necessarily a nice person.
"She's not, nor will she ever be, part of my life, or my husband's or my kids' lives because of the trauma I've experienced as a child growing up," Mykelti said.
She went on to give her thoughts on the recent announcement made by Meri and Kody saying they are "permanently terminating" their relationship (even though the haven't behaved as a married couple for years).
"I hope she can find happiness and love in the future… I wish her the best, honestly. I think it is really good that her and my dad came forward and decided to completely end their relationship, because it just means that both parties can move forward in a more-positive life.
"I hope that in the future she can find love, she can find happiness and that she can find something else that is just for her, and that it helps her to become a nicer person," Mykelti added.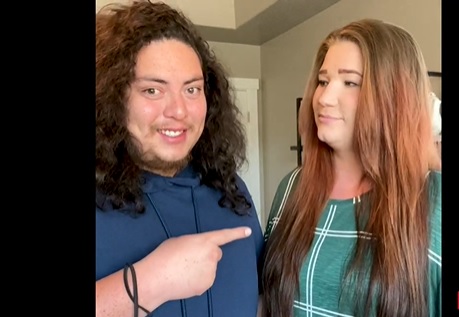 Mykelti's husband Tony Padron also gave his thoughts on the situation.
"I never interacted with Meri very much… so I can only form my opinion from very little and from what Mykelti tells me," Tony said in the Patreon video. "I know that she has not been so nice and has hurt Mykelti in the past, and I tend to not like people who hurt my wife. That's about it. She's not a huge part of our lives…"
Meri has yet to publicly address the statements made by Mykelti and the other Brown kids about her allegedly being abusive.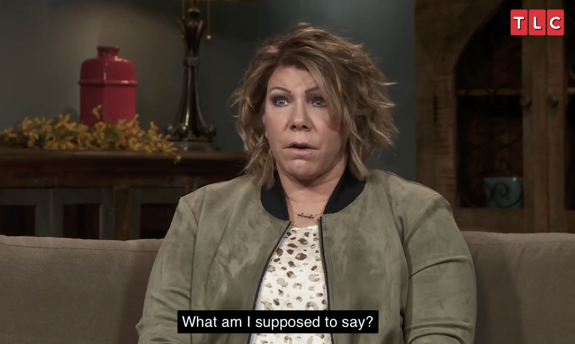 The other adults in the family— Kody, Christine, Janelle and Robyn— have also remained silent about the kids' statements.
RELATED STORY: Paedon Brown Implies Meri Brown Was Abusive To Kody's Kids; Credits Robyn with Recognizing the Abuse: "Robyn Probably Saved Several of Our Lives"
(Photos: TLC; Instagram)