A lineup of celebrity guest hosts are stopping by the Ridiculousness red couch to join Rob Dyrdek and Steelo Brim following Chanel West Coast's departure from the MTV clip show.
Beginning April 3, celebrities Carly Aquilino, Nina Agdal, Karrueche Tran, Camille Kostek and Lolo Wood will take Chanel's co-hosting spot for a spin, Yahoo reports, each temporarily sitting in for an episode to examine and react to the viral videos featured on 'Ridiculousness.'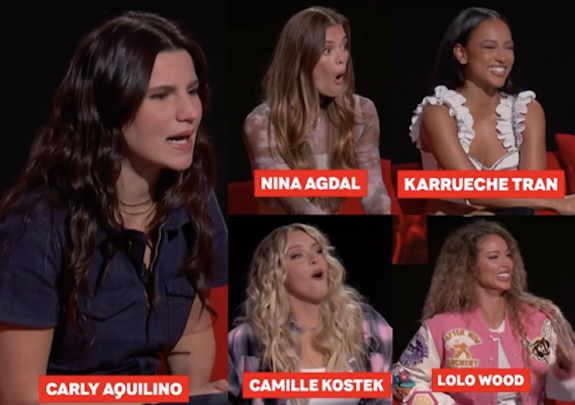 B. Simone, Brie Bella, Brittany Elena, Draya Michele, Maddy Smith, Madison Beer, Nikki Blades, Rachel Wolfson and Teala Dunn will also serve as temporary replacements on the 'Ridiculousness' panel.
A promo for the show released on Wednesday announced that new episodes featuring "some talented guest hosts" are on the way.
As The Ashley reported earlier this week, longtime co-host Chanel announced she is leaving 'Ridiculousness' after 30 seasons and more than 1,000 episodes. The 34-year-old went on to reveal her post-'Ridiculousness' plans, which include a new deal with Paramount Media Network to star in her own show.
"After years of being part of the 'Ridiculous' family, I'm sad to say goodbye to the show but very excited to announce my next big venture with MTVE/Paramount," she said in a statement to Variety. "It's time for me to step off the red couch and step into the role of executive producer. My passion has always been to create, whether it is music, clothing, or film and TV."
Under her deal with Paramount, Chanel will be executive producing, creating and starring in her own unscripted series. She will also develop scripted and unscripted projects under MTV Entertainment Studios.
Chanel, who became a first-time mom in November, told E! News that her new role will allow her to get into the "creative executive producer seat."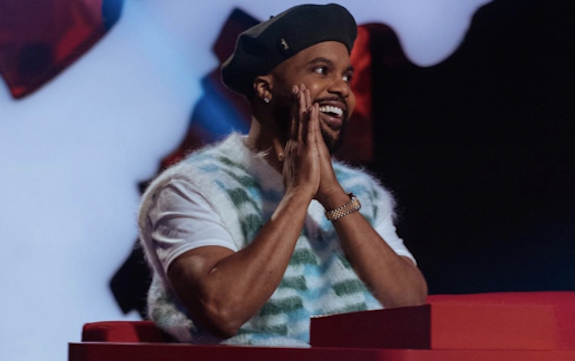 "I'm very excited to get into that seat and stay in that seat forever," she added. "On 'Ridiculousness,' I'm just a co-host. They don't really get to know my story and what I'm up to. Now they're gonna know beyond what I'm up to."
Viewers can catch re-runs of the unbelievably overplayed clip show daily on MTV; however, new episodes of 'Ridiculousness' air Mondays and Wednesdays.
RELATED STORY: Chanel West Coast Is Leaving 'Ridiculousness' After 30 Seasons; Signs Deal to Executive Produce & Sign In Her Own Unscripted Series
(Photos: MTV; Instagram)