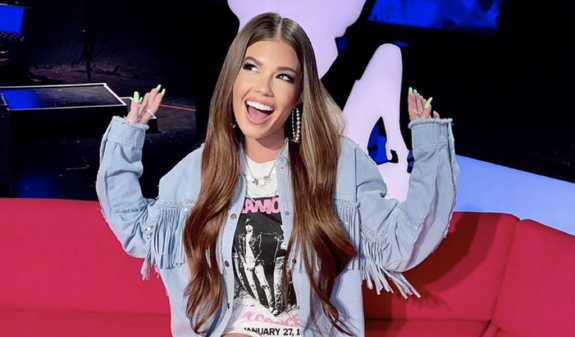 After 30 seasons and more than 1,000 episodes, Chanel West Coast is saying goodbye to Ridiculousness.
Variety reported Monday that the TV personality/rapper–– who has appeared on (the severely overplayed) clip show with creator Rob Dyrdek and fellow co-host Sterling "Steelo" Brim since it premiered in 2011–– is leaving 'Ridiculousness' and has signed a deal with Paramount Media Network.
Under this deal, Chanel will be executive producing, creating and starring in her own unscripted series. She will also develop scripted and unscripted projects under MTV Entertainment Studios–- fitting, as she made her reality TV debut on the network years earlier, appearing on Rob Dyrdek's Fantasy Factory.
"After years of being part of the 'Ridiculousness' family, I'm sad to say goodbye to the show but very excited to announce my next big venture with MTVE/Paramount," Chanel said in a statement to Variety. "It's time for me to step off the red couch and step into the role of executive producer. My passion has always been to create, whether it is music, clothing, or film and TV.
"I plan to bring some of my wildest ideas and dreams to life through amazing film & television projects, build my teams, and work with other creatives paving the way on the screen. I'm also very excited for the world to see me beyond 'the laugh' and for once, see the real me," she added.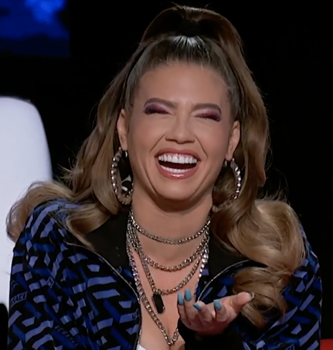 Chanel was congratulated on the news of her "next big venture" by her 'Ridiculousness' family on social media, who noted the personality, laugh and presence Chanel has brought to the show.
"While we'll miss Chanel on this iconic red couch, we can't wait to see all of the amazing things she has in store for this next stage of her artistic career," they said of Chanel's exit.
In addition to her new role with Paramount and MTV Entertainment, Chanel recently became a first-time mom.
The 34-year-old welcomed daughter Bowie Breeze in November 2022 with boyfriend Dom Fenison.
RELATED STORY: EXCLUSIVE! See the First Behind-the-Scenes Photos of Sammi Giancola Filming for 'Jersey Shore Family Vacation'
(Photos: MTV; Instagram)