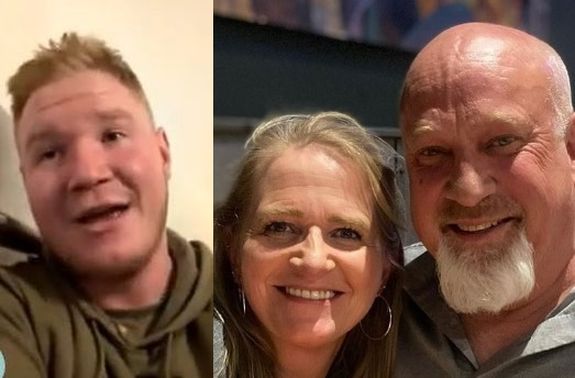 Christine Brown is very happy in her new relationship with boyfriend David Woolley, despite some Sister Wives fans stating that they feel Christine is moving too fast in her first relationship since divorcing Kody Brown. Earlier this month, Christine and Kody's only son, Paedon Brown, revealed that he actually agrees that the couple needs to slow their pace down a bit.
A clip that recently surfaced on TikTok from earlier this month shows Paedon discussing Christine and David's connection, with him stating that he thinks Christine may be rushing the pace a bit. (As The Ashley previously reported, Christine and David became "Instagram Official" on February 14, but had been dating for several months beforehand. The couple frequently use Instagram to profess their love for each other.)
"Last night [I told her], 'Hey Mom, you're going fast. I'm not telling you to slow down. I just want you to be aware that you're rushing this. You were in– you've been in a bad relationship [with Kody] for years,'" Paedon said during a TikTok Live a few weeks ago.
"She was in a bad relationship…it was actually good at one point…but at least for the past, minimum five years you've been in a bad relationship and I'm really sorry about that."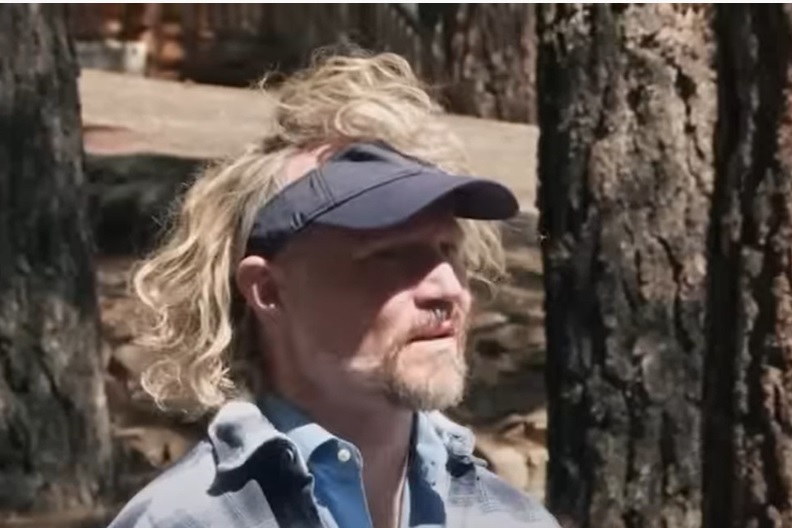 Paedon said that, in his opinion, Christine and David need to pump the breaks a bit.
"…You're now rushing into this relationship [with David] very, very quickly," he said of his mom.
He is, however, happy to see his mom in love.
"I'm very happy for her. I'm very happy that she's happy. It's absolutely amazing," Paedon said, adding that Christine asked him how he feels about David.
View this post on Instagram
"I told her that I'll probably never be really close with him, but that's not a problem at all," he said. "My mom was never close to her stepdad. And that's OK…I'll probably never be close with David. But that's OK. She's happy and I'm very, very happy for her."
Paedon didn't specify why he feels he can't be close with David, although he did mention that he and David "are both standoffish."
"We're both tall guys. We've both got a lot of experience, but he's got way more [life] experiences," Paedon said, adding that, "It will never turn violent. I'll never hit him and he'll never hurt me."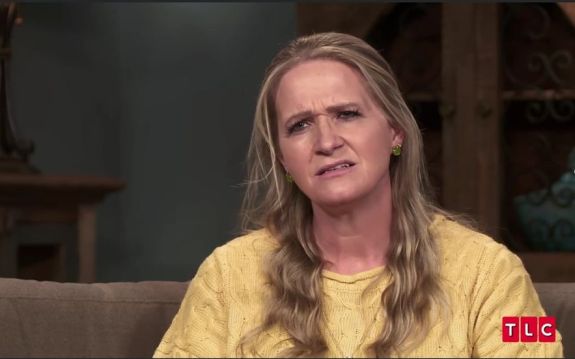 After assuring everyone that he and David aren't going to go all "Former Fundie Fight Club" on each other, Paedon called David "a completely wonderful guy" and acknowledged that it doesn't matter what he thinks of the pace of his mom's relationship.
"She can move as fast as she wants. She's an adult," he said. "I'm just looking at this as her son…it's completely up to her. She can move as fast as she wants, it's her life. It's completely up to her. However, if she asks for my opinion, I give her my opinion. And now you guys have asked for my opinion and I've given my opinion to you guys. "
He stated that most of his five sisters "are on my side" (which we can assume means that they like David but feel the couple is moving very fast).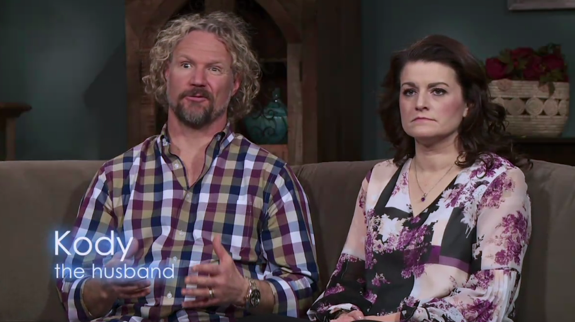 Truely– the youngest of Christine and Kody's six kids together— "feels a little different," according to Paedon.
Fans were a bit disturbed by a recent Instagram video posted by Christine that shows Truely literally biting David on the hand. However, Paedon assured fans that Truely likes David.
"She's very, very happy with [David], but she lives with Mom…she, living with mom, has a little more of an opinion," he said. "I don't live with Mom. I live a half-hour away from Mom."
During another part of the Live, Paedon gave an update on his often-strained relationship with his father, Kody.
"No I don't talk to my dad, for a lot of reasons, personal reasons," Paedon said.
'Sister Wives' Season 18 is due to premiere in September, according to what Paedon said during the Live.
RELATED STORY: Daughter of Christine Brown's Boyfriend David Woolley Says 'Sister Wives' Star Is "Amazing"; Assures Fans David Is with Christine for the Right Reasons