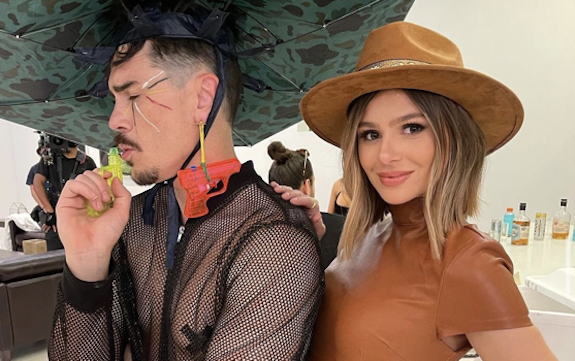 It's been over a month since the world first learned of Scandoval–- the affair Vanderpump Rules co-stars Tom Sandoval and Raquel Leviss engaged in for months behind the back of Sandoval's long-term girlfriend (and Raquel's good friend) Ariana Madix, and we are still learning details about the tryst that have us shaking our cocktail shakers heads.
While it was initially confirmed that Sandoval and Raquel had been keeping their relationship a secret for many months, we learned this week that Sandoval and Raquel actually had the gall to travel together–- sans Ariana–- during the holiday season.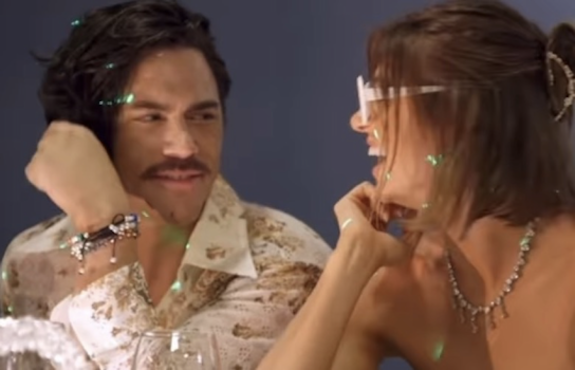 According to TMZ, Sandoval and Raquel spent time in Sandoval's hometown of St. Louis at the end of December. A photo obtained by the site shows the Scandoval culprits posing for a photo in front of the Apotheosis of St. Louis on December 29. During the hometown visit, Sandoval brought Raquel along to hang out with some of his close friends; however, he reportedly did not get the opportunity to bring his secret girlfriend home to meet his family.
Sources claim that while Sandoval's family knew Raquel was in town with him, they weren't interested in meeting her, as they felt it was inappropriate given that he was still in a relationship with Ariana at the time.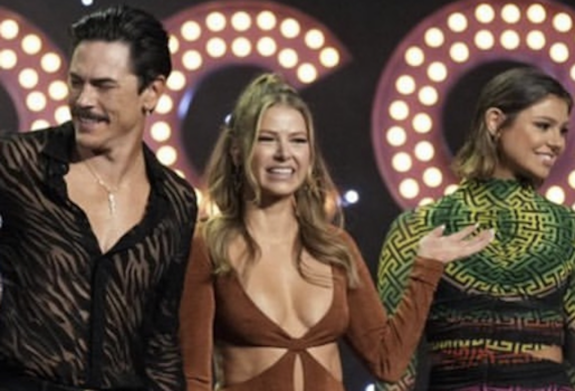 After spending time in Sandoval's hometown, Raquel and Sandoval reportedly drove to Chicago where Sandoval's cringey cover band, Tom Sandoval & The MOST Extras, had a gig. While Raquel has been known to be a groupie frequent Sandoval's shows, she opted not to attend the show in Chicago out of fear of being recognized.
Following the news of Sandoval and Raquel's secret getaway, fans began combing through Sandoval, Raquel and Ariana's social media pages attempting to figure out exactly when–- and how–- the trip went down. One of the clues was found on Ariana's Instagram in a December 24 photo dump captioned, "all the Christmas tings."
One of the photos in the post shows Sandoval and Ariana taking a gondola ride with Ariana's brother and mom, suggesting Sandoval and Ariana were together on (or around) Christmas. According to @facereality16, the photo of Raquel and Sandoval in St. Louis was taken December 28. (As mentioned above, TMZ also reported the photo was taken around that date.)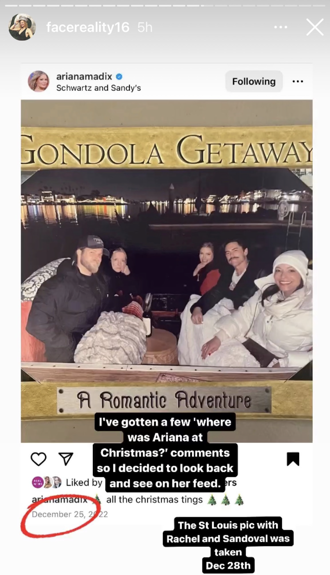 Another social media clue came from Blake Adams, the host of the Blonde Hair Black Heart podcast. According to Blake, he reached out to Raquel in December to see if she wanted to meet up after noticing that she was posting videos from her hometown of Tucson, Arizona.
Blake said Raquel responded with a "very vague, not really believable excuse" as to why she couldn't get together. After the Scandoval came to light, Blake said he began questioning if Raquel was even in Tucson when he reached out to her, and was instead posting videos previously recorded in order to cover up the fact that she was really on vacation in St. Louis with Sandoval.
Raquel, Sandoval and Ariana have yet to comment on the secret December getaway.
New episodes of 'Vanderpump Rules' air Wednesdays on Bravo.
RELATED STORY: Tom Schwartz Tells All on Tom Sandoval & Raquel Leviss' Affair: Here's What He Talked About During His 'Watch What Happens Live' Appearance
(Photos: Instagram; Bravo)