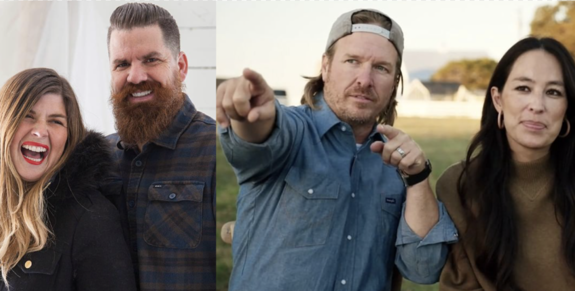 A week after home improvement series Home Work was pulled from the newly-launched Magnolia Network, the show is slated to return to air.
The series– hosted by husband and wife duo Andy and Candis Meredith— was removed from Chip and Joanna Gaines' Magnolia Network last week after multiple homeowners who received renovations from the pair came forward with stories of ballooning budgets, additional worked needed by outside contractors and other difficulties.
Days after the series was pulled, the Merediths released a statement to their joint social media page addressing the claims made against them. (They also posted several videos, screenshots and comments in an attempt to defend their name and business.)
Fast forward a few days, Magnolia Network has made the decision to allow 'Home Work' to return to air, Today reports, following a review that found no "ill or malicious intent" by the 'Home Work' hosts.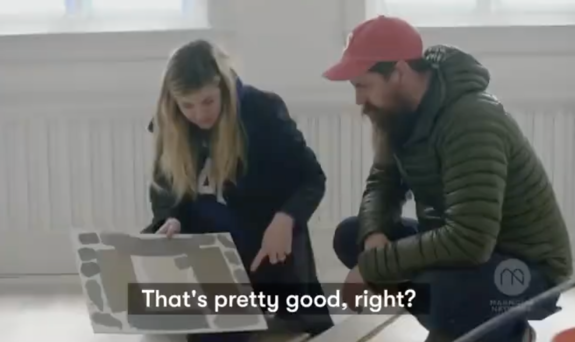 "Magnolia Network is dedicated to sharing hopeful and genuine stories," network President Allison Page said in a statement. "In doing that, we strive to meet people with compassion, and to cautiously approach different moments with honest understanding.
"After speaking with homeowners as well as Candis and Andy Meredith regarding renovation projects for 'Home Work,' and hearing a mix of both positive and negative experiences, we do not believe there was ill or malicious intent," the statement continued.
Magnolia Network noted it was commitment to providing resolutions for "those whose experience with 'Home Work' fell short of our network's standards."
As the show returns to the Magnolia Network lineup, Allison maintains the network recognizes the responsibility it has not only to the talent, "but those who put their trust in them and this brand."
The couple previously told Today that of the 10 renovations completed during 'Home Work,' six reportedly went well. It's worth noting, however, that one of the six allegedly satisfied customers is related to Candis.
RELATED STORY: 'Home Work' Hosts Speak Out After Their Show Was Pulled From Chip & Joanna Gaines' Magnolia Network Due to Show Participants Saying Their Homes Were "Ruined"
(Photos: Instagram; Magnolia Network)