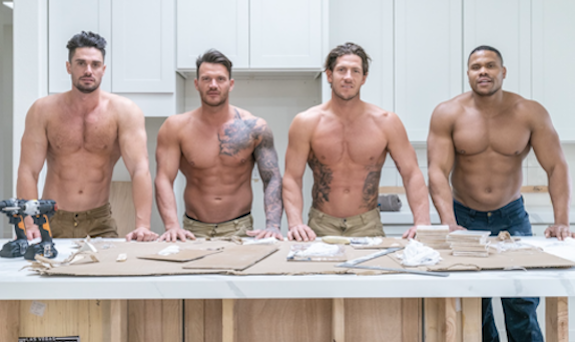 Stars of the male revue stage show "Australia's Thunder from Down Under" are taking off their clothes on home renovation projects in Las Vegas, Nevada.
In HGTV's new series Flip the Strip, "Thunder from Down Under" headliners by night and professional tradesman by day, Benny Cleary, Dan Paterson, Liam Black and Malik Wills-Martin will work alongside interior designer Kelly Stone to turn 'Flip the Strip' clients' homes into "glitzy desert oases."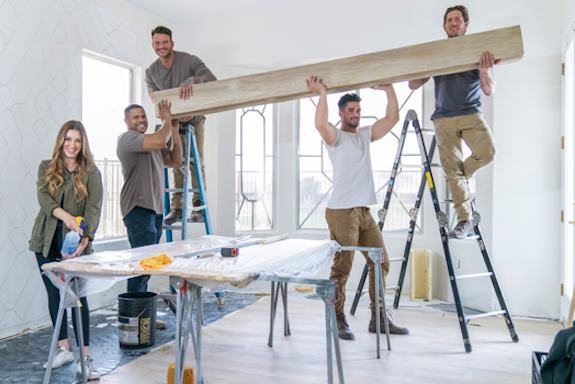 Throughout the six, hour-long episodes, viewers will watch as the guys get down to work while dropping plenty of "Aussie-isms" along the way. The 'Flip the Strip' guys will also flex more than just their muscles, with each having their own renovation role to play.
Dan will double as project manager throughout the series, while Benny is the skilled carpenter of the group.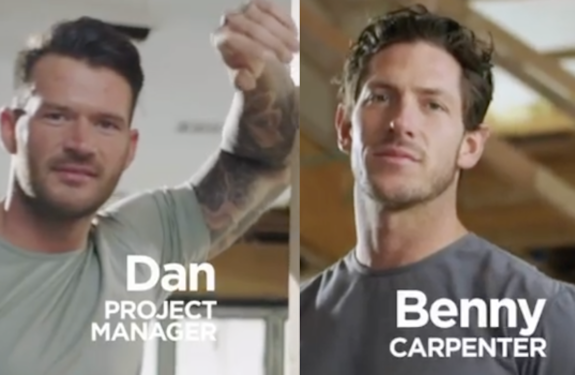 Liam will be the resident painter/finisher on 'Flip the Strip,' while Malik is the group's demo and "do-it-all" ace.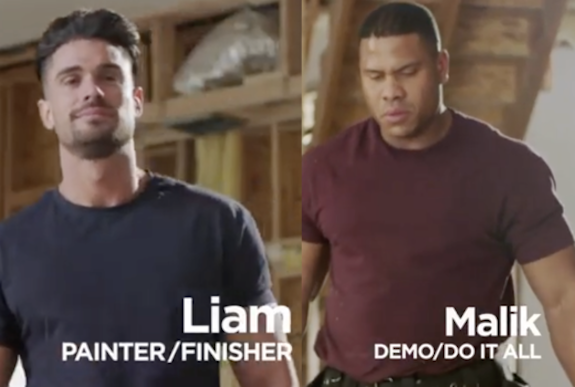 "Between Ben, Malik, Liam and I, we have a ton of experience in the construction industry from our time before joining the cast of 'Australia's Thunder from Down Under,'" Dan said in press release for the new series.
"We are here in the United States to perform, but we also want to try our hand at building a business and deliver the best possible renovations to our clients," he added.
'Flip the Strip' premieres Monday, July 10 on HGTV. Watch a preview of the new series below.
RELATED STORY: 'Selling Sunset' Star Heather Rae Young Ripped By Fans For Giving Out Travel "Mom Tips" While Flying On Private Plane
(Photos: HGTV; Instagram)