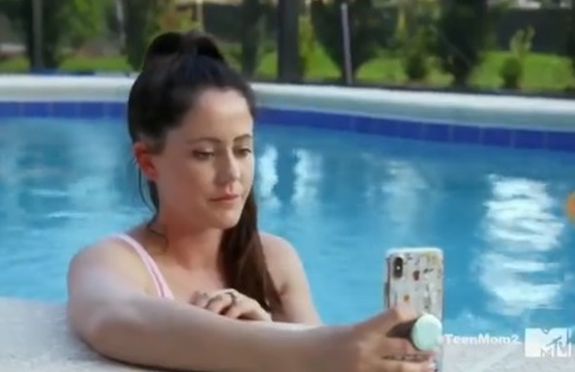 Summertime is here! It's time to bust out your pleather bodysuit (a la Debz OG), take all your baby daddies to court to try to get some extra summertime spending cash…or sit down and take The Ashley's extremely demented, summer-themed Teen Mom "Would You Rather?" quiz!
Once again, The Ashley has dipped into her demented brain to force her readers to choose between two impossibly hard 'Teen Mom'-themed scenarios! If you don't have a boooooyfriend to enjoy living in the street with, or it's not conjugal visit day over at the county jail, this will give you something to fill your time while you're cooling down in the A/C!
(Warning: This quiz, while just for fun, is not for the faint of heart! If you're easily offended, you may want to skip this quiz and go clutch your pearls somewhere else!)
On to the hot weather creepiness!
To take more of The Ashley's 'Teen Mom'-themed "Would You Rather?" quizzes, click here!
(Photos: MTV)